Donald Trump gets scuba diver to fetch 3-iron McIlroy threw in water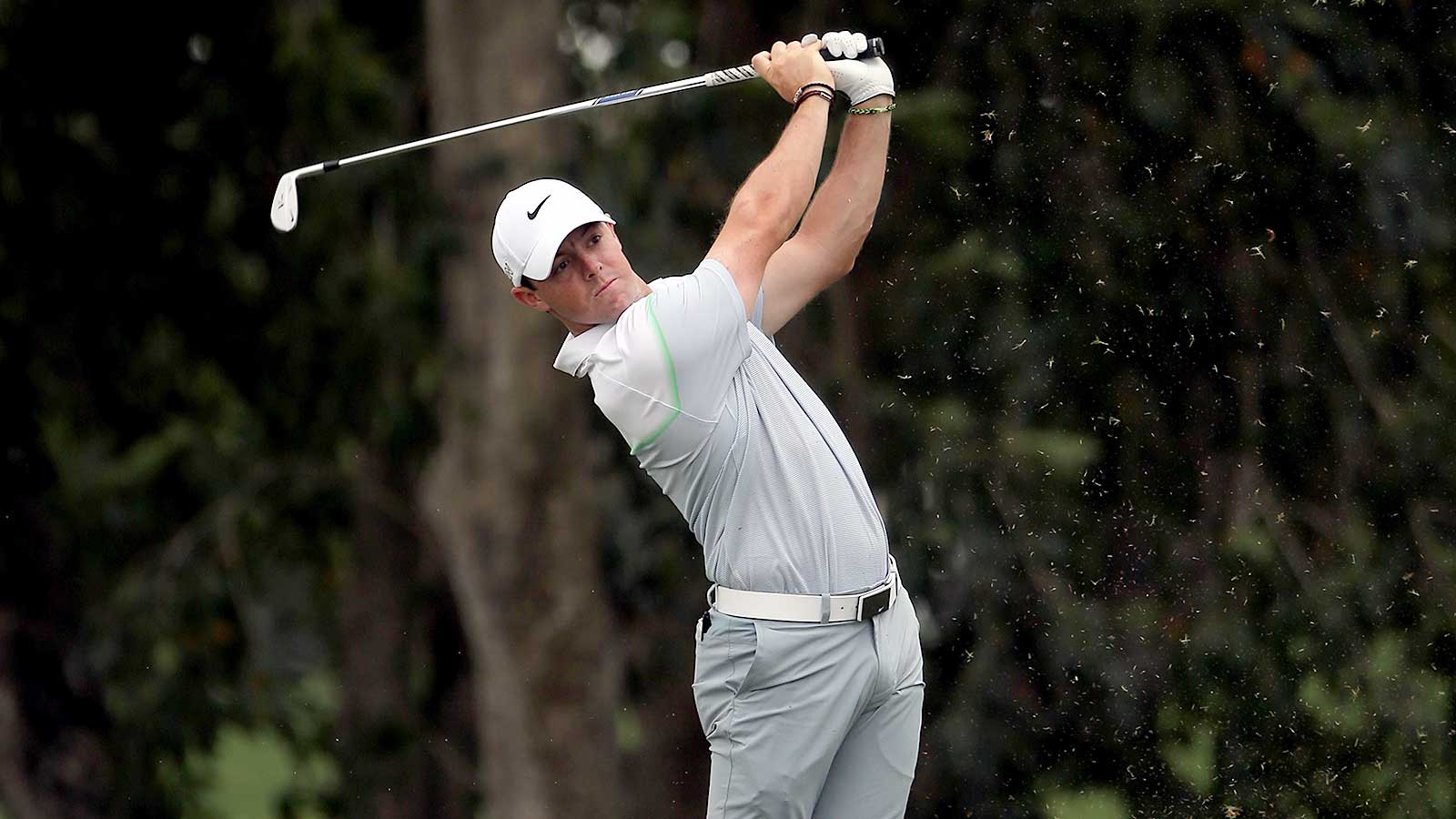 When Rory McIlroy arrived at the tee for Friday's second round of the WGC-Cadillac Championship, he likely didn't think he would cause such a ruckus by throwing a club into the water.
Not only did most of the golf world find it humorous, but even Donald Trump, the primary architect of the changes to the Blue Monster, found it amazing, and had a diver on Saturday afternoon retrieve the 3-iron that was heaved into the lake on the eighth hole.
Trump presented the club to McIlroy on Sunday morning.
"Well, a lot of those we don't collect," Trump said of other irons likely at the bottom of the lake. "I don't usually go out and get scuba to collect too many of them, including mine. But it was a beautiful moment. He did it with elegance. He wasn't a wild man. He did it very gently, just very beautiful. So we're going to do one or the other, either charity or mount it."
Trump would like to mount the 3-iron, which McIlroy said he would return to him after the round and have it on permanent display at Trump Doral.
The other option would be to auction it off for charity, but it seemed clear that Trump was already attached to the club, and understandably so, it is a testament to the difficulty of the renovated Blue Monster.
"It's just been such a big story, such a exciting story," Trump said. "Look, he's a great star, he's a great athlete, a great player. Anything he does is news. It's not like him, but again he did it with great style. I said, It was a great thing that you did it, because it shows a certain human touch. He's a fantastic person."
McIlroy played Saturday with only 13 clubs in his bag. A replacement 3-iron arrived Sunday morning, but that didn't stop Trump from returning the old club and turning it into a media event.
"He's never one to miss an opportunity," McIlroy said. "It was fine. It was good fun."
Here's a look at how the club got retrieved:
MORE FROM GOLFWEEK:
Finchem 'kind of whiffed' on move to bar fall events from Ryder Cup points
Tour Tracker: WGC-Cadillac, final round
Holmes, Johnson ace fourth at WGC-Cadillac
The Associated Press contributed to this report.