Pro Golf Daily: World Of Golf Reacts To Donald Trump's Election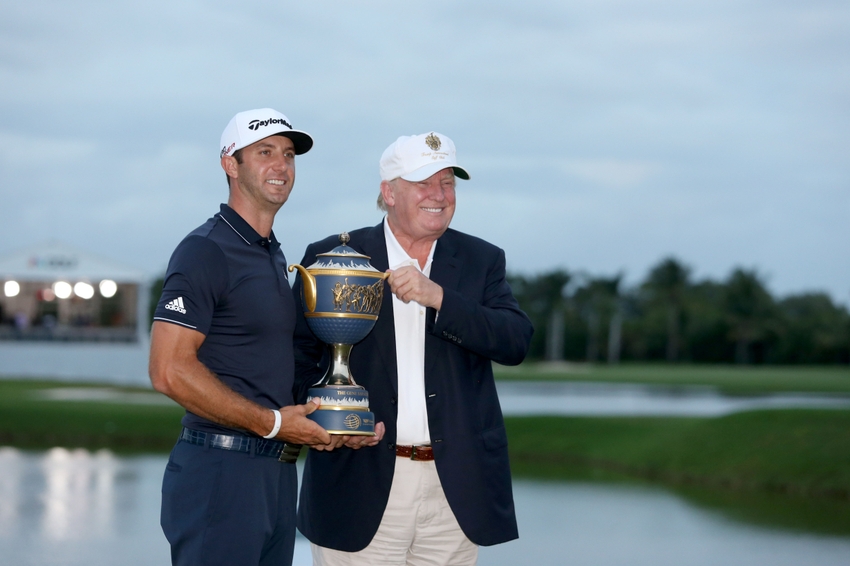 Our latest daily roundup is here as the pros react to Donald Trump's election as president.
Welcome back to Pro Golf Daily.
If this is your first time joining us for the daily roundup, the idea of this piece is generally to help keep you up to date on the best of all the latest golf news from around the world on a day-to-day basis.
As such, this column will act as a means to recap everything that you might have missed from us on the previous day, but also more importantly to share with you some of the work from around the internet that is worth your attention as a fan of the game.
If you spot something that you think might be of interest, you can send it our way too. Tweet it to @ProGolfNow or message us on Facebook.
Let's get down to it:
Best of Pro Golf Now From 11/9/16
OHL Classic at Mayakoba: History of Winners (read here): Brandon Musso looks back at the three previous winners at this week's PGA Tour event.
Best of Golf Across The Internet From 11/9/16
Pro Golfers React To Trump Winning Presidential Race (read here): As a man who has had an active involvement in the world of golf for a number of years, there was no shortage of reactions to Donald Trump's election from the pros of the game.
Five Things We Learned During The PGA Tour's Fall Swing (read here): Kyle Porter of CBS Sports rounds some of the key lessons learned from the low-key fall swing of the PGA Tour.
It looks like the giant "cave bunker" at the OHL Classic at Mayakoba has gotten even bigger (read here): The trademark bunker that features on the seventh hole on the venue for this week's tour event is now even bigger than ever before.
Web.com Tour to start season with scheduling twist (read here): The Web.com Tour will start its season with two events that will wrap up on Wednesday as they search for greater exposure.
That's it for today's roundup but check back in tomorrow when we'll do it all again.
More from Pro Golf Now
This article originally appeared on