Pro Golf Daily: Tiger Woods, Patrick Reed Paired Together At Hero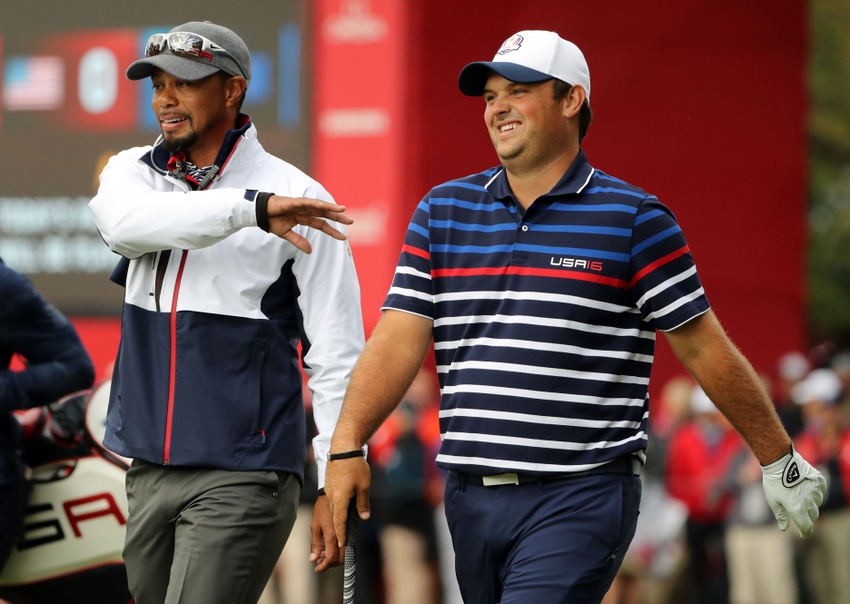 Our latest daily roundup is here as Tiger Woods will play alongside Patrick Reed in his first round back in competitive action.
Welcome back to Pro Golf Daily.
If this is your first time joining us for the daily roundup, the idea of this piece is generally to help keep you up to date on the best of all the latest news from around the world on a day-to-day basis.
As such, this column will act as a means to recap everything that you might have missed from us on the previous day, but also more importantly to share with you some of the work from around the internet that is worth your attention as a fan of the game.
If you spot something that you think might be of interest, you can send it our way too. Tweet it to @ProGolfNow or message us on Facebook.
Let's get down to it:
Best of Pro Golf Now From 11/28/16
Top Five Courses On The PGA Tour (read here): Brandon Musso shares his picks for his five favorite courses on the PGA Tour rotation, varying from annual stalwarts to occasional major hosts.
European Tour: Inside Alex Noren's Sterling Season (read here): Sam Belden looks back on a year of incredible play from Alex Noren that has seen the Swede rocket up towards the upper echelons of the world rankings.
Best of Golf Across The Internet From 11/28/16
Tiger Woods paired with Ryder Cup buddy/protege Patrick Reed for first round back (read here): As anticipation continues to build ahead of Tiger Woods' return to competitive action, it was announced that he will play alongside Patrick Red on Thursday.
Tiger Woods looks sharp with new driver during nine holes with Justin Rose and Derek Jeter (read here): After playing nine holes alongside Woods in tough conditions on Monday, Olympic gold medalist Justin Rose was impressed by how Tiger was striking the ball.
11 Stats To Remember As Tiger Woods Returns To The PGA Tour (read here): Putting Tiger's return in perspective, the numbers show how much has changed in the time since he has been away.
You won't believe how much Tiger Woods can move up in the World Rankings this week (read here): Currently sitting at 898th in the world, just by completing this week's tournament Tiger would move up almost 150 places in the rankings, while win would see him make a jump all the way back up towards the top-125.
That's it for today's roundup but check back in tomorrow when we'll do it all again.
More from Pro Golf Now
This article originally appeared on