Pro Golf Daily: Tiger Woods Makes Pair Of Eagles In Pro-Am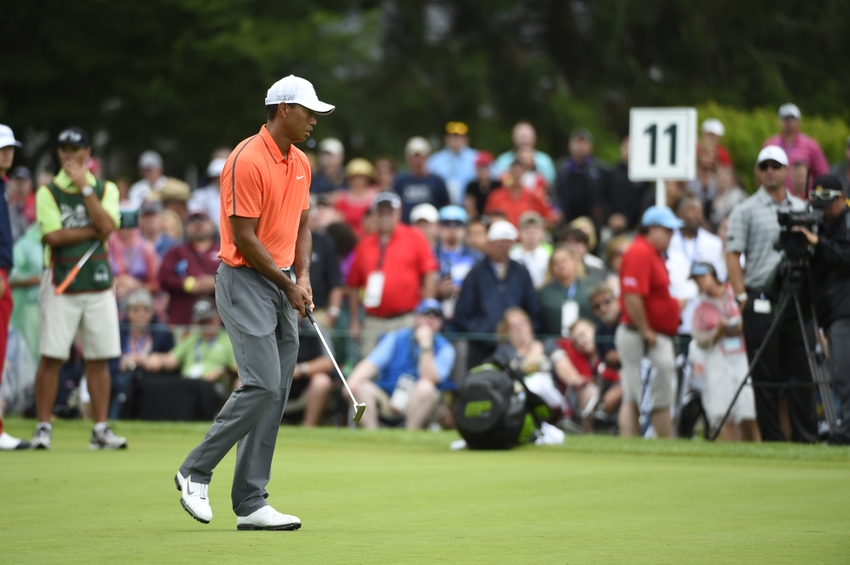 Our latest daily roundup is here as Tiger Woods impresses in the pro-am before his official tournament return.
Welcome back to Pro Golf Daily.
If this is your first time joining us for the daily roundup, the idea of this piece is generally to help keep you up to date on the best of all the latest news from around the world on a day-to-day basis.
As such, this column will act as a means to recap everything that you might have missed from us on the previous day, but also more importantly to share with you some of the work from around the internet that is worth your attention as a fan of the game.
If you spot something that you think might be of interest, you can send it our way too. Tweet it to @ProGolfNow or message us on Facebook.
Let's get down to it:
Best of Pro Golf Now From 11/30/16
Tiger Woods' Previous Appearances At The Hero World Challenge (read here): Brandon Musso looks at Tiger's history at this event down the years, highlighting three of his five wins.
Hero World Challenge: What To Watch Out For (read here): Brandon Musso also looks ahead to this week in the Bahamas, highlighting some of the key details to watch out for at this year's Hero World Challenge.
Australian PGA Championship: What to Watch Out For (read here): Mike Randleman previews the action at this week's Australian PGA Championship as the Australian PGA season comes to a close with a co-sanctioned event that helps to open the new European Tour season.
The Vertical Groove Driver That Could Change Golf Equipment Forever (read here): Kathy Bissell has the details on a new driver from the Vertical Golf Group, and the vertical grooves that could change drivers forever.
Bubba Watson Gets Set For Title Defense At Hero World Challenge (read here): Sam Belden looks at how away from the limelight of Tiger's return, Bubba Watson will look to defend his title at the same event in the Bahamas this week.
Best of Golf Across The Internet From 11/30/16
Tiger Woods on pro-am round: "Felt good with pretty much everything" (read here): After playing a pro-am round in an unofficial score of 70 on Thursday, Tiger Woods stated that he was feeling good back out on the course.
Try not to freak out but Tiger Woods just made two eagles on the front nine of a pro-am (read here): Alex Myers offers up the details of Tiger's pair of eagles, with accompanying reactions from the course.
US Ryder Cup stars reveal their hopes for Tiger's triumphant return (read here): ESPN's Jason Sobel details the story of how the American Ryder Cup players sent Woods a clear message about his return during the event earlier this year.
Tiger Woods is really happy to be back playing golf. See for yourself. (read here): Everything Tiger has been saying suggests he's happy to be back on the course, and the photos of the 14-time major champion back that up too.
That's it for today's roundup but check back in tomorrow when we'll do it all again.
This article originally appeared on