Pro Golf Daily: Thomas Bjorn Named European Ryder Cup Captain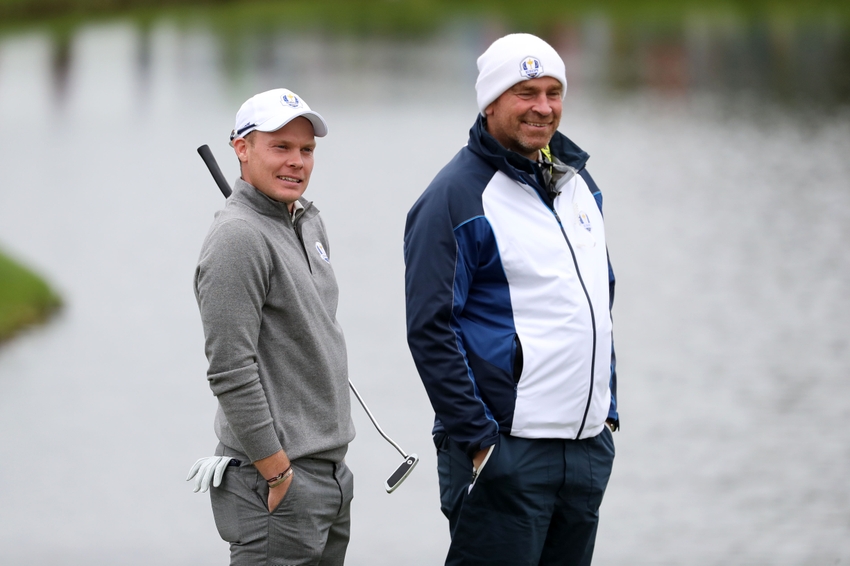 Our latest daily roundup is here as Thomas Bjorn is named as the European Ryder Cup captain for 2018.
Welcome back to Pro Golf Daily.
If this is your first time joining us for the daily roundup, the idea of this piece is generally to help keep you up to date on the best of all the latest news from around the world on a day-to-day basis.
As such, this column will act as a means to recap everything that you might have missed from us on the previous day, but also more importantly to share with you some of the work from around the internet that is worth your attention as a fan of the game.
If you spot something that you think might be of interest, you can send it our way too. Tweet it to @ProGolfNow or message us on Facebook.
Let's get down to it:
Best of Pro Golf Now From 12/5/16
Vacation Watch: When Will The World's Best Golfers Return To Action? (read here): Mike Randleman takes a look at the where and when of the potential returns of the world's top golfers after the schedule calms down for the month of December.
Best of Golf Across The Internet From 12/5/16
Thomas Bjorn to be named European captain for 2018 Ryder Cup (read here): A veteran of multiple Ryder Cups as both a player and a vice-captain, Thomas Bjorn tasted his first defeat at Hazeltine but will get the chance to avenge it as his team's captain in 2018.
Japan's Best Golfer? With A Smile, Hideki Matsuyama Begs To Differ (read here): Karen Crouse of the New York Times profiles rising star Hideki Matsuyama, who is still humble enough to dismiss any suggestion of him being his country's best golfer.
Dustin Johnson Used To Play For Himself, But Now He's Playing With A Purpose (read here): Golf.com named Dustin Johnson as their Player of the Year, and spoke to DJ to learn about the extra perspective in his life that has helped to add to his play on the course.
Tour Confidential: Breaking Down Tiger's Return And What's Next (read here): The team from SI and Golf.com got together for their regular weekly roundtable, where Tiger Woods' upcoming season is the main focus of attention.
That's it for today's roundup but check back in tomorrow when we'll do it all again.
This article originally appeared on