Pro Golf Daily: Rory McIlroy, Dustin Johnson To Play Charity Match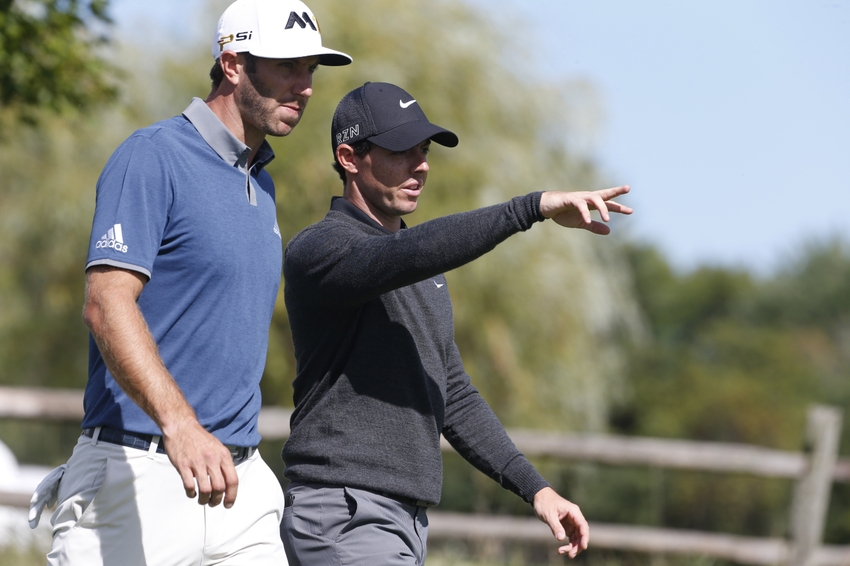 Our latest daily roundup is here as Rory McIlroy and Dustin Johnson will go head to head for charity.
Welcome back to Pro Golf Daily.
If this is your first time joining us for the daily roundup, the idea of this piece is generally to help keep you up to date on the best of all the latest golf news from around the world on a day-to-day basis.
As such, this column will act as a means to recap everything that you might have missed from us on the previous day, but also more importantly to share with you some of the work from around the internet that is worth your attention as a fan of the game.
If you spot something that you think might be of interest, you can send it our way too. Tweet it to @ProGolfNow or message us on Facebook.
Let's get down to it:
Best of Pro Golf Now From 10/31/16
PGA Tour Power Rankings: Shriners Hospitals For Children Open (read here): Sam Belden is on hand with his rankings for the PGA Tour's trip to Nevada this week for the Shriners Hospitals For Children Open.
Best of Golf Across The Internet From 10/31/16
Dustin Johnson Takes Jason Day's Place In Charity Match Against Rory McIlroy (read here): After injury forced Jason Day to withdraw from a late November charity match in the Philippines, Dustin Johnson has stepped in to face off with Rory McIlroy.
NLU Podcast Episode 56: Rory McIlroy (read here): Rory McIlroy joined Chris Solomon on the excellent No Laying Up Podcast for an hour long discussion ranging from the Ryder Cup, to equipment, The Masters and much more.
9 Amazing Facts From ESPN's New John Daly "30 for 30" Doc (read here): With ESPN's latest "30 for 30" on John Daly set to air on Tuesday night, Josh Sens highlights nine key details from the film.
Turkish Airlines Open will feature a tee from the roof of an apartment building, hitting over a swimming pool (read here): While many of the world's top players are skipping this week's Turkish Airlines Open due to security fears, the course setup itself will feature some interesting details.
That's it for today's roundup but check back in tomorrow when we'll do it all again.
This article originally appeared on