Pro Golf Daily: Matt Kuchar, Harris English Win Franklin Templeton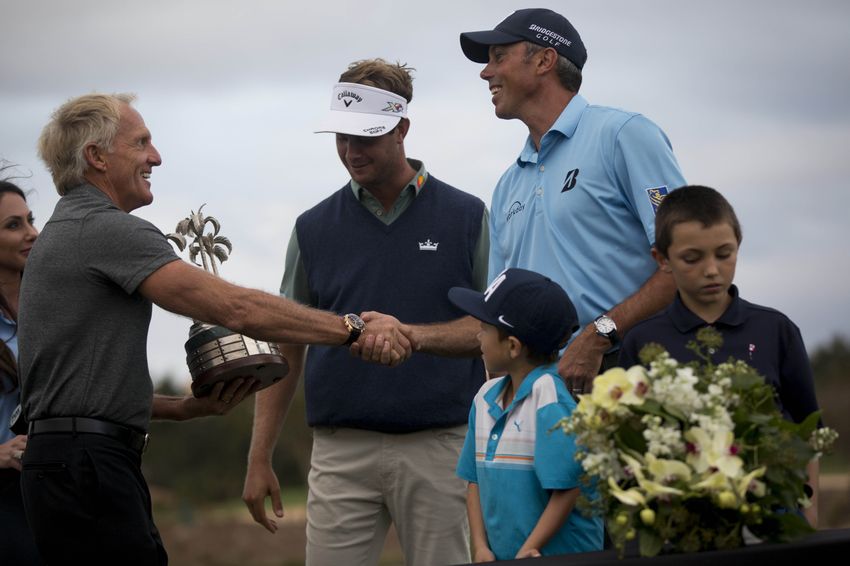 Our latest daily roundup is here as Matt Kuchar and Harris English close out their second win at the Franklin Templeton Shootout.
Welcome back to Pro Golf Daily.
If this is your first time joining us for the daily roundup, the idea of this piece is generally to help keep you up to date on the best of all the latest news from around the world on a day-to-day basis.
As such, this column will act as a means to recap everything that you might have missed from us on the previous day, but also more importantly to share with you some of the work from around the internet that is worth your attention as a fan of the game.
If you spot something that you think might be of interest, you can send it our way too. Tweet it to @ProGolfNow or message us on Facebook.
Let's get down to it:
Best of Pro Golf Now From 12/10/16
David Leadbetter Warns Lydia Ko About Her Naive Parents (read here): Colin Mieczkowski rounds up some of the details of Lydia Ko's recent split from her coach David Leadbetter, and just as notable, the coach's parting warning to the women's no. 1.
Best of Golf Across The Internet From 12/10/16
Matt Kuchar, Harris English Win Franklin Templeton Shootout (read here): Kuchar and English closed out their second win in this event, holding off Jerry Kelly and Steve Stricker by a single stroke.
Harrington on Ryder Cup Heckler: "Rory was that close to going in there – and I'd have hd to go in there after him!" (read here): Padraig Harrington revealed his thoughts as Rory McIlroy locked eyes with an abusive spectator at the Ryder Cup, before eventually asking security to remove the man from the course.
The Tinkerer: Arnold Palmer was the King of Golf Clubs (read here): Michael Chwasky looks at how Arnold Palmer loved to tweak and adjust his endless collection of clubs in pursuit of golfing perfection.
That's it for today's roundup but check back in tomorrow when we'll do it all again.
This article originally appeared on