Pro Golf Daily: Lydia Ko Shoots 62 To Take The Lead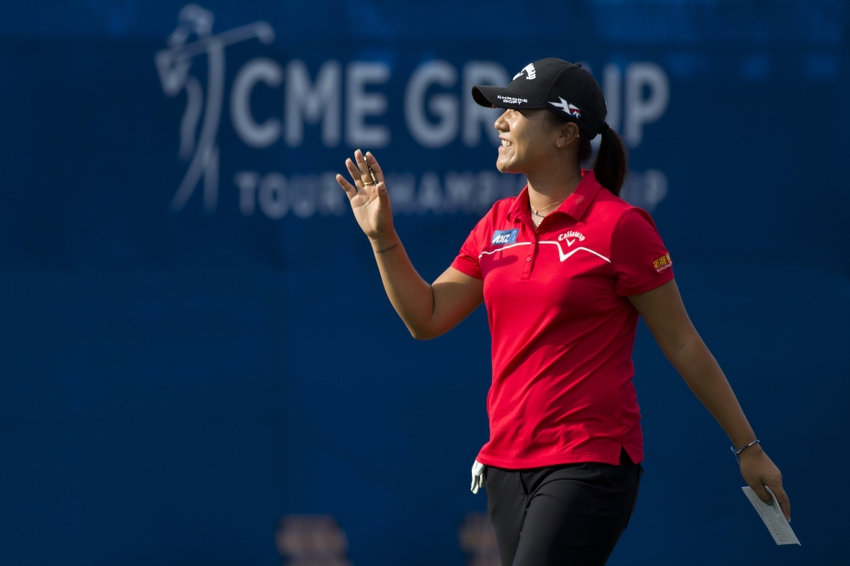 Our latest daily roundup is here as Lydia Ko takes control at the CME Tour Championship.
Welcome back to Pro Golf Daily.
If this is your first time joining us for the daily roundup, the idea of this piece is generally to help keep you up to date on the best of all the latest golf news from around the world on a day-to-day basis.
As such, this column will act as a means to recap everything that you might have missed from us on the previous day, but also more importantly to share with you some of the work from around the internet that is worth your attention as a fan of the game.
If you spot something that you think might be of interest, you can send it our way too. Tweet it to @ProGolfNow or message us on Facebook.
Let's get down to it:
Best of Pro Golf Now From 11/18/16
DP World Tour Championship: Tie at the Top at Race to Dubai Finale (read here): Mike Randleman recapped the action from day two in Dubai as Sergio Garcia and Francesco Molinari hit the front with a share of the 36 hole lead.
Tiger Woods Seen Swinging A TaylorMade Wood (read here): Colin Mieczkowski rounds up all of the details on a recent Tiger spotting involving TaylorMade clubs, and the possibility of Woods joining the TaylorMade stable of golfers upon his return.
Best of Golf Across The Internet From 11/18/16
Lydia Ko fires Friday 62, moves closer to claiming $1 million bonus for third straight year (read here): Lydia Ko hit the front at the LPGA Tour ending CME Tour Championship on Friday, thanks to a round of 62 that included just 22 putts. She leads by three.
Canadian rookie MacKenzie Hughes up by two shots at Sea Island (read here): At the halfway point of the RSM Classic at Sea Island, a surprise name tops the leaderboard in the form of Canada's MacKenzie Hughes.
Australian Open golf 2016: Leader Geoff Ogilvy keeps low profile as Jordan Spieth lurks (read here): While Adam Scott and Jordan Spieth remain close behind, a 64 from former US Open champion Geoff Ogilvy gives him a two-shot lead at his home open.
Spieth, McIlroy top Drake, other celebs on Forbes' under 30 list (read here): As Forbes put together their top 30 under 30 list for celebrities, Jordan Spieth and Rory McIlroy figure prominently in the rankings.
That's it for today's roundup but check back in tomorrow when we'll do it all again.
This article originally appeared on