Pro Golf Daily: Jim Furyk Would Accept Ryder Cup Captaincy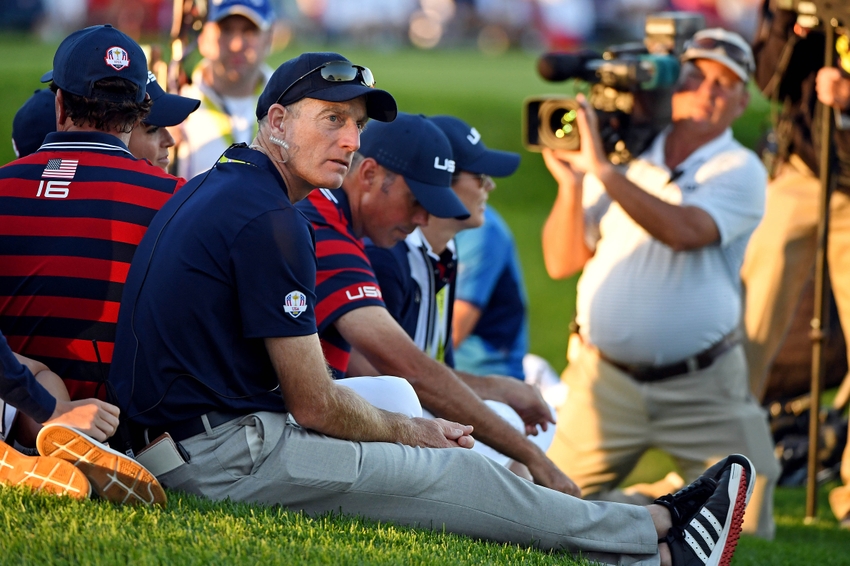 Our latest daily roundup is here as Jim Furyk admits he's open to the prospect of being Ryder Cup Captain.
Welcome back to Pro Golf Daily.
If this is your first time joining us for the daily roundup, the idea of this piece is generally to help keep you up to date on the best of all the latest golf news from around the world on a day-to-day basis.
As such, this column will act as a means to recap everything that you might have missed from us on the previous day, but also more importantly to share with you some of the work from around the internet that is worth your attention as a fan of the game.
If you spot something that you think might be of interest, you can send it our way too. Tweet it to @ProGolfNow or message us on Facebook.
Let's get down to it:
Best of Pro Golf Now From 11/23/16
World Cup of Golf: Ranking the 28 Teams (read here): Mike Randleman ranked the 28 teams who are competing in Australia for this week's World Cup of Golf.
Best of Golf Across The Internet From 11/23/16
If asked, Jim Furyk says he would accept job as Ryder Cup captain (read here): Although it may be too soon to rule him out of playing in future Ryder Cups, Jim Furyk has made it clear that he'd certainly be open to being captain if his peers decided he was the best man for the job.
Jon Rahm, one of Europe's next superstars, is likely to be a no-show at next Ryder Cup (read here): Speaking of the Ryder Cup, talented Spaniard Jon Rahm has said that he will not be taking up European Tour membership in the near future, which means unless he can climb into the top 50 to hit his quota in other ways he won't be in contention for the next European team.
Charley Hull banking on 'strawberry mousse' to see her join world elite (read here): England's Charley Hull picked up the first PGA Tour win of her career on Sunday and she has since revealed that her swing thought to maintain the right tempo is "strawberry mousse".
That's it for today's roundup but check back in tomorrow when we'll do it all again.
This article originally appeared on