Pro Golf Daily: Couples, Furyk Being Considered For Ryder Cup Captaincy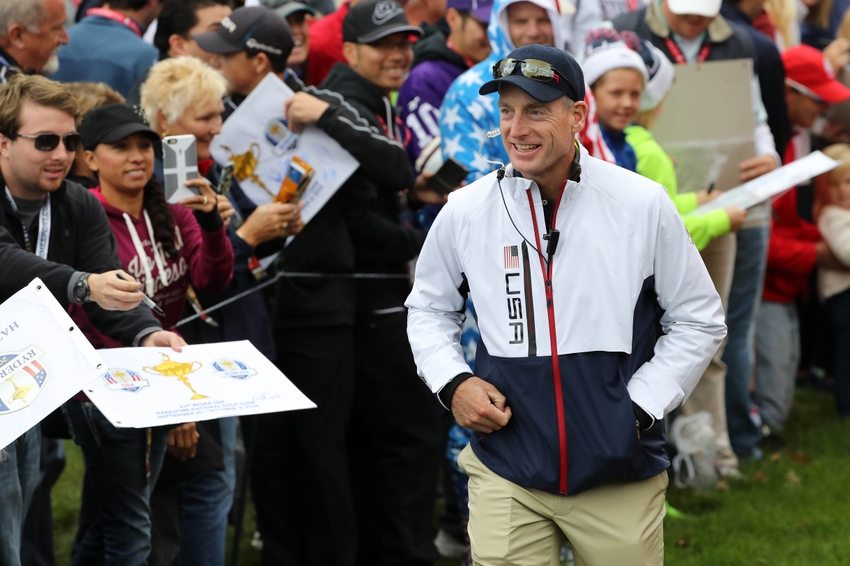 Our latest daily roundup is here as Jim Furyk and Fred Couples are said to be among the leading contenders for the US Ryder Cup captaincy in 2018.
Welcome back to Pro Golf Daily.
If this is your first time joining us for the daily roundup, the idea of this piece is generally to help keep you up to date on the best of all the latest news from around the world on a day-to-day basis.
As such, this column will act as a means to recap everything that you might have missed from us on the previous day, but also more importantly to share with you some of the work from around the internet that is worth your attention as a fan of the game.
If you spot something that you think might be of interest, you can send it our way too. Tweet it to @ProGolfNow or message us on Facebook.
Let's get down to it:
Best of Pro Golf Now From 12/6/16
Tiger Woods: Major Watch Officially Underway For No. 15 (read here): Kathy Bissell explains that after Tiger's return to the course, it's inevitable that the attention now shifts towards his pursuit for more majors.
Best of Golf Across The Internet From 12/6/16
Rosaforte: Couples, Furyk primary choices for '18 U.S. Ryder Cup captaincy (read here): Tim Rosaforte reports that as the Ryder Cup Committee looks to narrow down its choices for captain, Jim Furyk seems to be the favorite due to the continuity he'd offer the locker room.
Caddie collapses and dies during the middle of the first round at the Dubai Ladies Masters (read here): Max Zechmann, a caddie familiar to many players on both the men's and ladies European Tour, collapsed on-course at the Emirates Golf Club and was pronounced dead in hospital shortly after.
The Hero World Challenge TV Ratings Prove Tiger Woods Is Still Golf's Biggest Draw (And It's Not Even Close) (read here): With the ratings out for Tiger's return, the evidence proves that Woods on a golf course is still as box office as ever for the viewing public at home.
Tony Jacklin is worried about the French fans at the 2018 Ryder Cup (read here): Tony Jacklin has expressed his concerns over the atmosphere at the next Ryder Cup, as France isn't traditionally known as a nation of avid golf fans like previous European host countries.
That's it for today's roundup but check back in tomorrow when we'll do it all again.
This article originally appeared on