Pro Golf Daily: Arnold Palmer Masters Trophy Up For Sale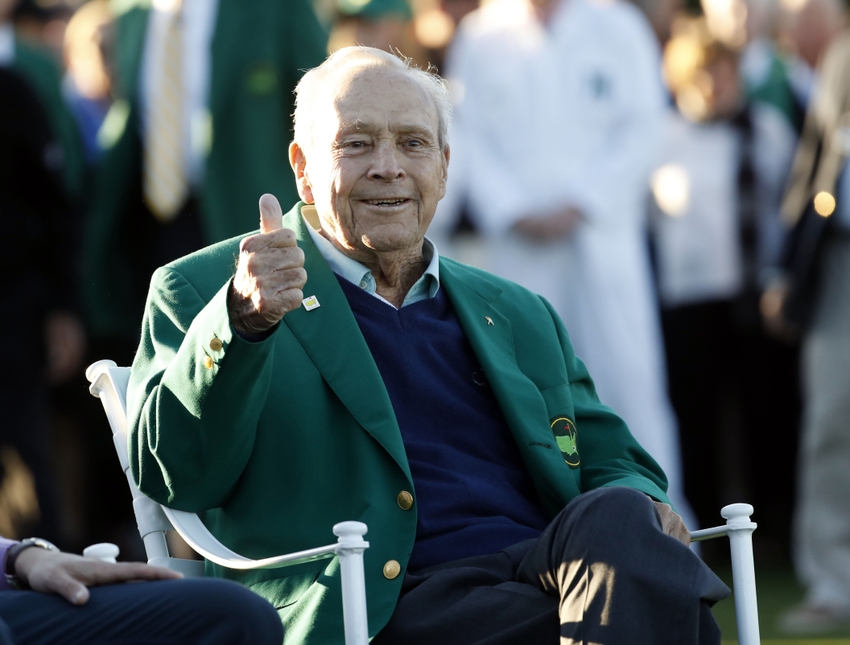 Our latest daily roundup is here as one of Arnold Palmer's Masters trophies could be yours.
Welcome back to Pro Golf Daily.
If this is your first time joining us for the daily roundup, the idea of this piece is generally to help keep you up to date on the best of all the latest news from around the world on a day-to-day basis.
As such, this column will act as a means to recap everything that you might have missed from us on the previous day, but also more importantly to share with you some of the work from around the internet that is worth your attention as a fan of the game.
If you spot something that you think might be of interest, you can send it our way too. Tweet it to @ProGolfNow or message us on Facebook.
Let's get down to it:
Best of Pro Golf Now From 11/26/16
ISPS Handa World Cup of Golf: Key Takeaways From Day 3 (read here): As the third day of play was completed in Melbourne on Friday, Mike Randleman looked back on the action and highlighted some of the key talking points heading into the final round at the World Cup of Golf.
Best of Golf Across The Internet From 11/26/16
You can buy this Arnold Palmer Masters trophy for $107,000 (and counting) (read here): If you're in the shopping spirit in the midst of the Black Friday to Cyber Monday spell, you now have the opportunity to own a unique memento. One of the late, great Arnold Palmer's Masters trophies is up for sale with the asking price currently sitting just over the $100,000 mark.
Gil Hanse explains the basics of course design (read here): With talk of his Olympic Course design dying only a few months after gold medals were won there, Gil Hanse joined Sean Zak to talk course design and more specifically his work in Rio.
The 25 Best Deals, Steals and Bargains (Including 7 Freebies) (read here): Continuing in the vein of bargain hunting, Josh Sens highlights 25 deals that could make the game more enjoyable for you.
That's it for today's roundup but check back in tomorrow when we'll do it all again.
This article originally appeared on