Pro Golf Daily: Adam Scott, Jordan Spieth Set For Weekend Battle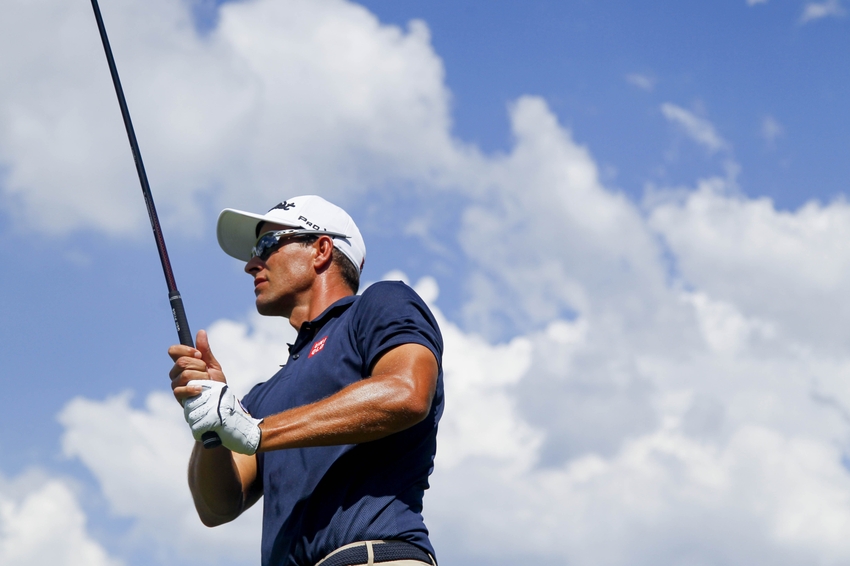 Our latest daily roundup is here as Adam Scott and Jordan Spieth could be set up for a weekend battle at the Australian Open.
Welcome back to Pro Golf Daily.
If this is your first time joining us for the daily roundup, the idea of this piece is generally to help keep you up to date on the best of all the latest golf news from around the world on a day-to-day basis.
As such, this column will act as a means to recap everything that you might have missed from us on the previous day, but also more importantly to share with you some of the work from around the internet that is worth your attention as a fan of the game.
If you spot something that you think might be of interest, you can send it our way too. Tweet it to @ProGolfNow or message us on Facebook.
Let's get down to it:
Best of Pro Golf Now From 11/17/16
DP World Tour Championship: Key Takeaways Day 1 (read here): I looked back on the opening day's play from the Race to Dubai finale, and the key stories that emerged from the action in Dubai.
Best of Golf Across The Internet From 11/17/16
Journeyman leads Australian Open by 1 after 36 holes (read here): While the unheralded James Nitties leads the Australian Open, a round of 65 from Adam Scott saw him join Jordan Spieth in the top-10 and set up an interesting weekend at Royal Sydney.
Report: Rory McIlroy vs Dustin Johnson Event Cancelled (read here): A proposed charity match between McIlroy and Johnson in the Philippines has been cancelled thanks to a break in contract between the agency who was supposed to act as the point of contact for all parties.
Mickelson caddie "Bones" Mackay has double knee replacement surgery (read here): Long-term caddie of Phil Mickelson, "Bones" Mackay underwent surgery on his knees on the same day Mickelson had hernia surgery. Both men should be fit to return in January.
China's Shanshan Feng eyes third straight win at LPGA Tour finale (read here): Shanshan Feng maintained her red-hot form on Thursday as she opened up the first round of the CME Group Tour Championship with a round of 66 for a one-stroke lead.
That's it for today's roundup but check back in tomorrow when we'll do it all again.
This article originally appeared on