Jordan Spieth reveals his favorite golfer growing up, and it will make you feel old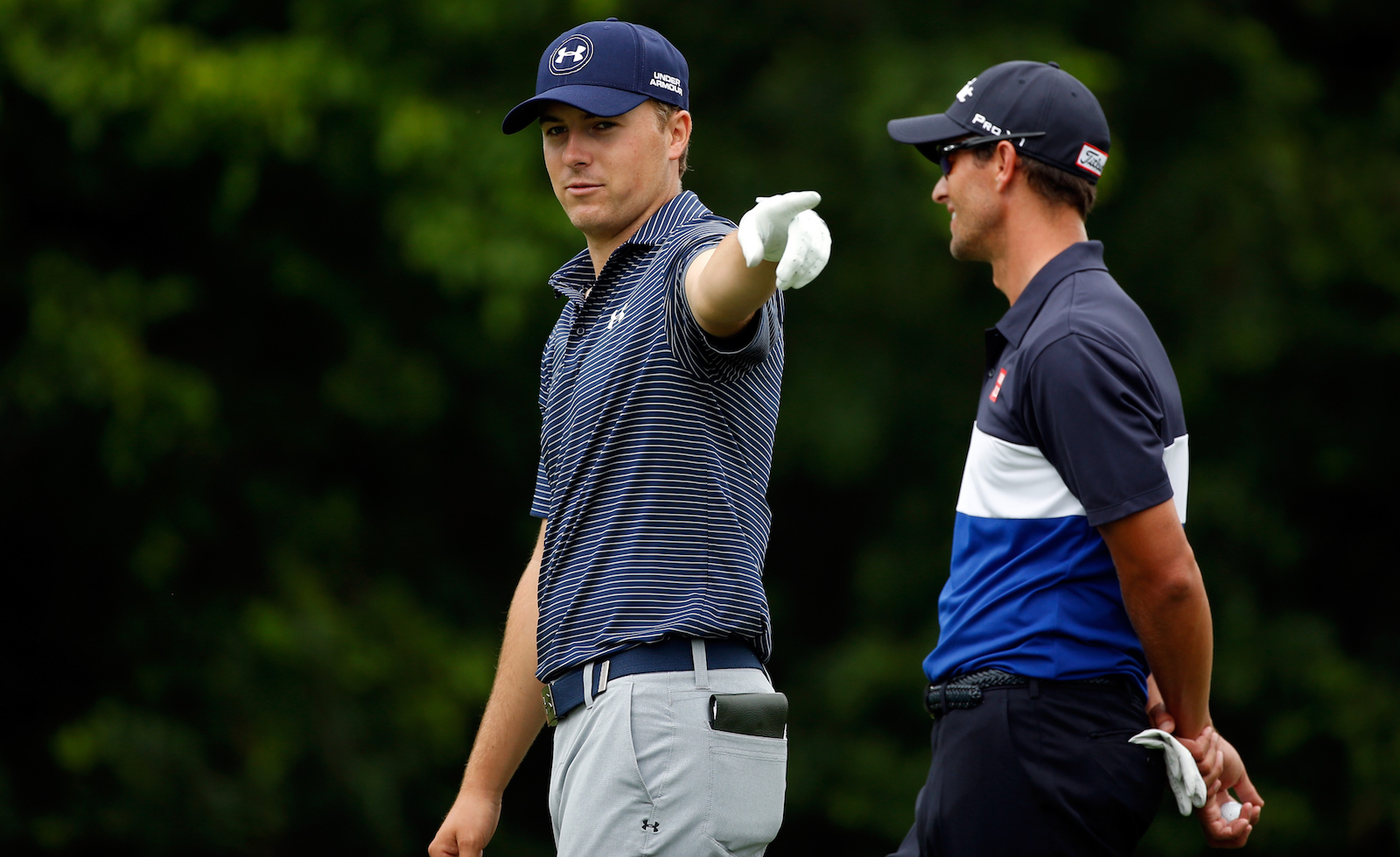 Along with Rory McIlroy, Jordan Spieth is essentially the face of golf. He's young, talented and wins more than just about anyone on tour. He's the perfect player for the youngsters to idolize as they take up the game of golf.
What he's doing now is similar — albeit on a much smaller level — to what Tiger Woods did 15 years ago. Being 22 years old, Spieth grew up during the days of Woods' dominance. Like other kids his age, Spieth admired Woods, but he wasn't his favorite player. It was a good-looking Australian named Adam Scott, who's only 13 years older than Spieth. Feel old yet?
Spieth reinforced that fact during his press conference ahead of the WGC-Dell Match Play on Tuesday, making sure everyone knew that it was Scott that he idolized.
"He went to UNLV. He was my favorite player growing up," Spieth said.
The reporter didn't believe him, though, which left Spieth dumbfounded.
"I've said that," he exclaimed. "Have I not been quoted on that before?"
Jordan Spieth's favorite player when he growing up?

"I obviously loved his golf swing. Who doesn't?"

— PGA TOUR (@PGATOUR) March 22, 2016
Spieth promises he wasn't a fanboy, though. There were no Adam Scott posters hanging above his bed — or so he says.
The reason behind Spieth's admiration for Scott is simple: His swing is picture-perfect. It's among the best on tour, and that makes it easy for any fan to enjoy watching him. Oh, and his signature is really cool too, Spieth said.
"When I was a little kid, I had a Byron Nelson [Championship] ticket that he had signed and I liked his signature," Spieth recalled. "He had kind of a star on his signature. It was pretty cool. I don't know, I just liked that when I was younger."
It doesn't sound like Spieth has talked to Scott about this fandom when he was younger. Spieth was asked if Scott knows about this, to which he replied, "Yeah. I don't know, maybe."