Mark Wahlberg won a golf bet against Bubba Watson by duping him on No. 18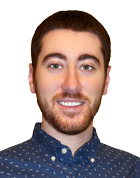 Mark Wahlberg has game on the golf course. He nearly made an ace at the Pebble Beach Pro-Am in February, but followed up the agonizing birdie with a hole-in-one with Rory McIlroy's ball one month later.
Wahlberg put his ability on display in the latest episode of "Wahlburgers," where he takes on Bubba Watson in a match. He's a solid golfer, but he's not good enough to take on the No. 4 player in the world straight-up.
So instead, Wahlberg puts a hilarious spin on the contest by dragging Big A into it.
On the 18th hole, Big A took Watson's place in the match against Wahlberg. It's unclear who was winning at that point, but it's pretty safe to assume Marky Mark came out on top after Big A made a 26 on the last hole (probably).