PGA Tour golfer ends round with a rare double eagle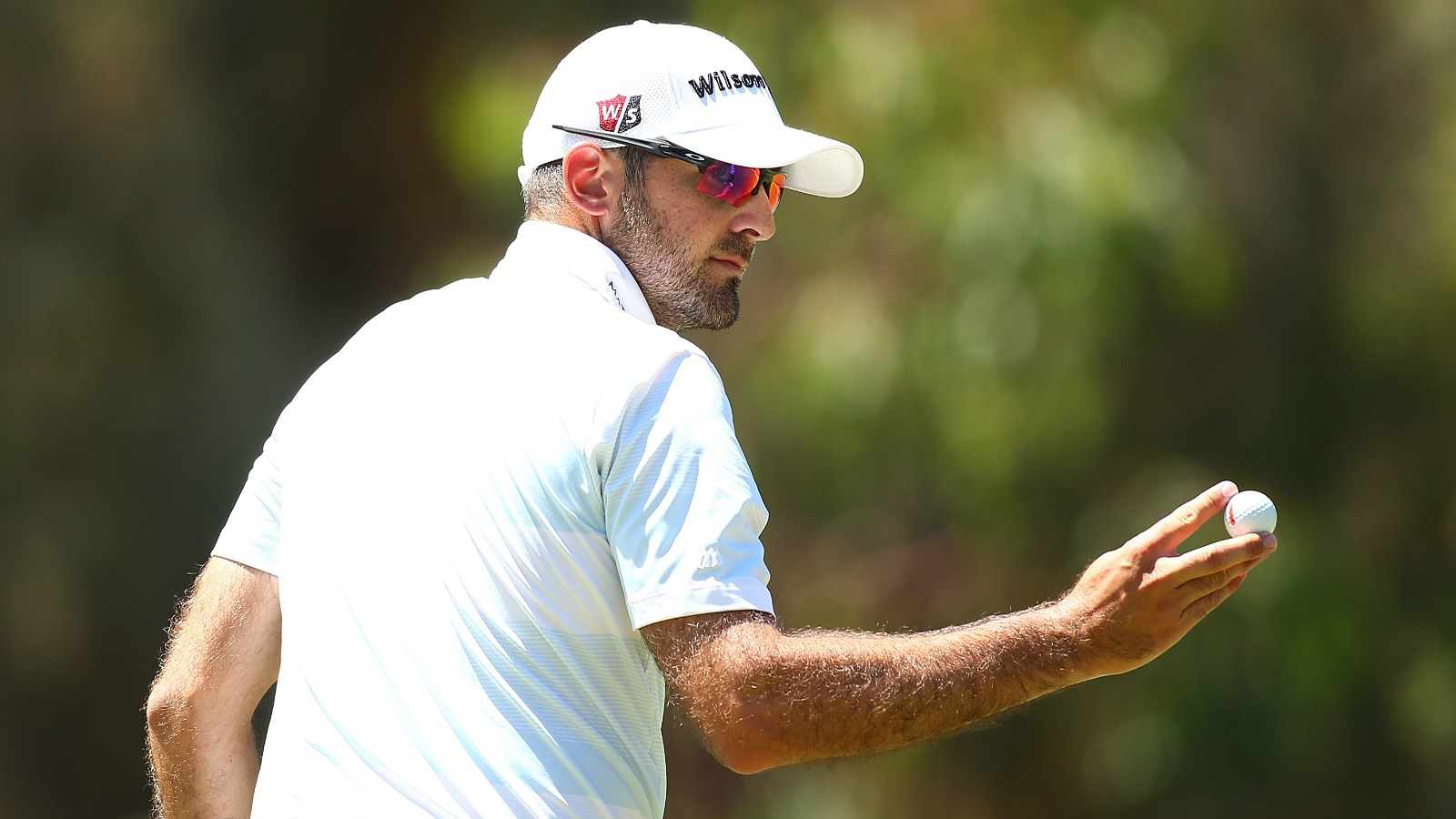 While Dustin Johnson, Jason Day and many of the PGA Tour's top stars were in Akron, Ohio, this weekend for the WGC-Bridgestone Invitational (won by Johnson), those who didn't qualify competed in the PGA Tour's only modified Stableford tournament of the year. Under the Stableford format, players receive a set amount of points for each score they card, and the golfer with the highest score wins. A par is worth zero points, a bogey takes one point away from your score, while a birdie is worth two points.
Rhein Gibson finished well behind winner Greg Chalmers, but he capped his final round Sunday with the best shot of the week. A perfect drive on the 616-yard par-5 left Gibson with just 176 to the hole, and he bounced an iron into the hole for an eight-point double eagle.
The tournament set up a "Barracuda Bonus" program to reward the first golfer to make a double eagle with a $50,000 donation in their name to a local charity in the Nevada area, along with a $50,000 donation to a charity of their choice.
What a cool finish @CudaChamp making a two. Hats off to @GregChalmersPGA on his win. A very deserving champion. 386 events for his first win

— Rhein Gibson (@RheinGibson55) July 4, 2016
I am planning on donating the 50k to @GregChalmersPGA charity, MAXimum chances. A charity geared towards autism. Thanks to @CudaChamp

— Rhein Gibson (@RheinGibson55) July 4, 2016