PGA Championship Moving to May in 2020?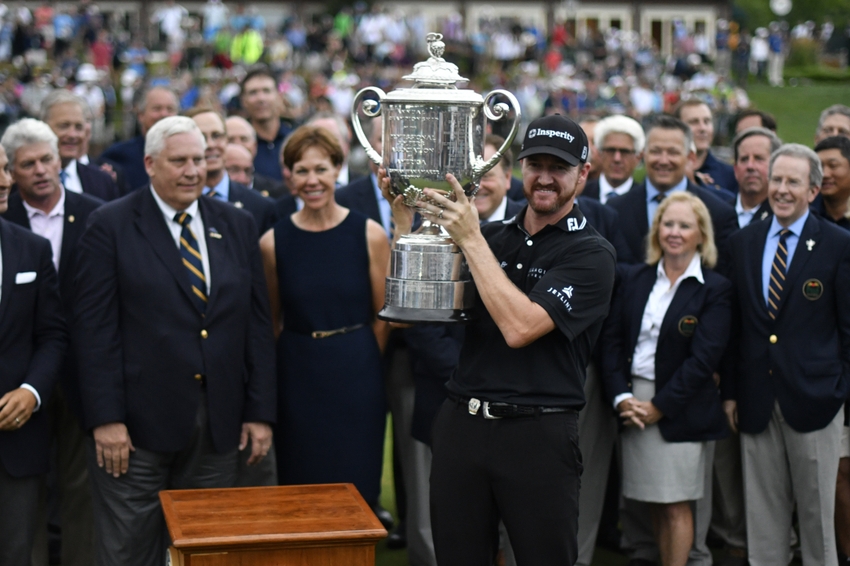 Looking to avoid the challenges of last year, the PGA Championship could face a move in the schedule for 2020.
Golf's return to the Olympics in 2016 was an unanticipated success. To accommodate for the first Olympic tournament since 1912, the 2016 PGA Championship was subsequently moved from its conventional August date to late July, a short three weeks after the Open Championship was held across the pond.
For many of the world's best golfers, this shift constricted their schedules. Headlines in the lead-up to Rio read players like Jordan Spieth, Rory McIlroy and Jason Day were unwilling to compete, citing the busy schedule as one of their biggest concerns.
In an attempt to quash a repeat fiasco, the PGA of America announced on Wednesday they are considering moving their mar-key tournament to May in 2020 when golf is on the Olympic program in Tokyo.
Speaking at the PGA of America's annual meeting in New York, CEO Pete Bevacqua said the organization is looking to make the event the second major tournament of the year, behind the masters. The move would additionally push the PLAYERS Championship back to March, the month where the tournament was traditionally held prior to its move to May in 2007.
"We are huge proponents of the Olympics. We are all about the Olympics, but we also have to protect the PGA Championship and we can't just bounce the PGA Championship around every four years," Bevacqua said, according to the Golf Channel. "That's something that, with our peer organizations in the game, with the PGA Tour, the USGA, the R&A, and the European Tour, everyone has to share in the burden of what the schedule is going to look like in an Olympic year."
Not only would a move in the schedule help to protect the traditional golf tours and their events, but it could also help to ensure the continuation of Olympic golf according to Bevacqua.
Harding Park in San Francisco is slated to host the 2020 PGA Championship. Bevacqua said that an option to move the event to May is, "Very much on the table." But in order to make everything work, Bevacqua stressed the importance of all the individual organizations coming together and making a collective effort for changing the schedule during Olympic years.
"To truly make it work, to make it succeed and to make sure golf is in the Olympics for the next century, the whole schedule needs to be adjusted," he said.
What are your thoughts on a change to the PGA Championship's slot in the schedule, let us know in the comments below.
This article originally appeared on