OHL Classic at Mayakoba: History of Winners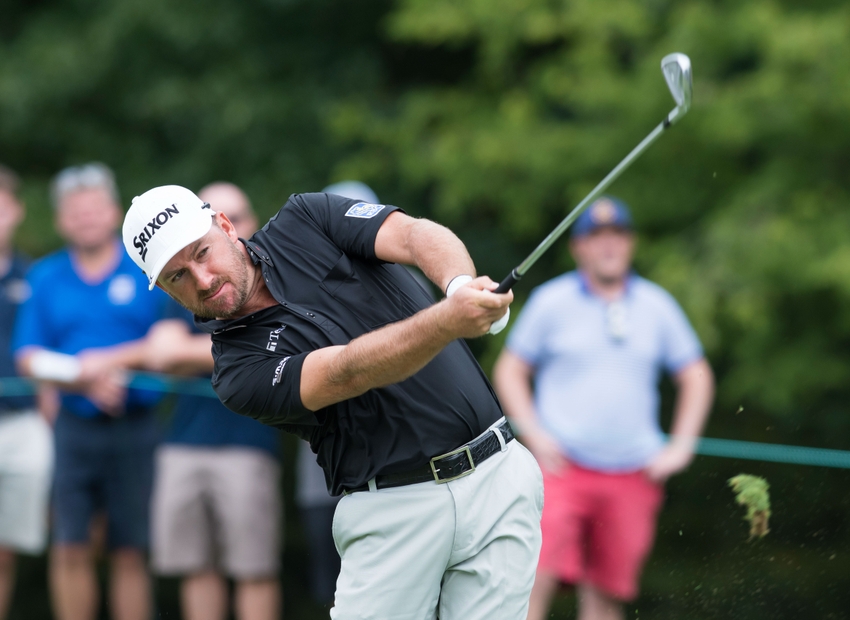 Ahead of this week's OHL Classic at Mayakoba, here's a look back at the winners of the last few years.
The PGA Tour swings into Mexico this week as the season continues at the OHL Classic at Mayakoba.
It marks the sixth event of the current 2016-17 PGA Tour season. The action will kick off on Thursday with the first round at El Camaleon GC in Playa de Carmen, Quintana Roo, Mexico.
This event has been tightly contested over the last couple of years and with some quality names in the field again this year, it promises to be no exception.
Before this year's tournament gets under way and a new winner is crowned, let's a look back at the winners of years past at the OHL Classic at Mayakoba.
Graeme McDowell outlasts Russell Knox and Jason Bohn in playoff to capture 2015-16 OHL Classic at Mayakoba.
McDowell started off his tournament with a bogey on the first hole at El Camaleon GC during his first round on Thursday of last year's OHL Classic at Mayakoba. However, his final hole, which turned out to be his 73rd hole of the week, was quite the opposite as he knocked down a birdie and captured the win.
Fortunately for McDowell, he quickly turned his first round around after he scored five straight birdies on holes 4-8 on his way to a four under 67 to start his week. His second round saw more success as he tallied nine more birdies for an eight-under 63. He held a one-stroke lead heading into the weekend.
McDowell cooled off in the third round as he relinquished his lead with a one-under 70. He sat three strokes behind leader Derek Fathauer. After rain forced a Monday finish, McDowell's surge was put on hold. On Monday, he narrowly made it into a playoff after Russell Knox squandered a one stroke lead by bogeying the final hole. Jason Bohn would join the two in the playoff.
Given the opportunity, McDowell made sure not to squander it. He made quick work of Knox and Bohn as he only needed one playoff hole to outlast the two other golfers to earn his title.
Charley Hoffman escapes with narrow one stroke victory over Shawn Stefani.
Charley Hoffman ended his tournament with a bogey but it surely didn't spoil his week.
Hoffman start on the week of the 2014-15 OHL Classic at Mayakoba was a clean one. He finished up his first round without a blemish, knocking in five birdies and no bogeys. As a result, his five-under 66 placed him just one stroke off the leaders' six-under pace.
Although his final three rounds of the tournament did include bogeys, Hoffman mixed in more birdies to keep him in contention. His second round included three bogeys but six birdies earned him a three-under 68. Staying on pace, his third round went a similar way as he again had a few bogeys, two to be exact. However, this time four birdies and an eagle led him to a four-under 67.
After three rounds, Hoffman was three strokes behind leader Jason Bohn. In order to make up the deficit, Hoffman had to put together a solid round and he came through. Hoffman's round was a clean one all the way up until number 18. He scored six birdies throughout his round before his one and only bogey came on the final hole.
Fortunately for him, the bogey didn't hurt him as his lead was big enough to capture a one stroke win. The 2014-15 OHL Classic at Mayakoba became just his third career PGA Tour win.
Harris English sets scoring record as he captures his second career win at the OHL Classic at Mayakoba.
Harris English's win was unlike any other at the OHL Classic at Mayakoba.
English made history with his win at the 2013-14 OHL Classic at Mayakoba as he a set a scoring record. His 263 stroke total or 21-under tournament score was the lowest in the tournament's history.
Rain was a common theme in that year's OHL Classic as rain fell all week creating a soft course and delays. Most notably, it forced a postponement of the third round as it wasn't finished until Sunday. English, in particular, was forced to played 29 holes on the Sunday as he completed his shortened third round and played his entire fourth round.
His low score sure took a lot of birdies and he got most of them in his second round. He was bogey free in that round while he carded nine birdies for a nine-under 62. Despite the rain shortened Saturday and a busy Sunday, English seemed to flourish. His third round that he completed on Sunday was fit with four birdies to just one bogey to score a three-under 68. In the final round, later that day, English could once again be seen dropping birdies. He closed out the tournament in the final round with seven birdies to just one bogey for a six-under 65.
In the end, his win came by four strokes over Brian Stuard who was at 17-under for the tournament. It was English's second career PGA Tour win.
Who do you think will win this week? Let us hear your picks in the comments below!
This article originally appeared on