NCAA Golf: Top 5 Teams to Watch Out For This Year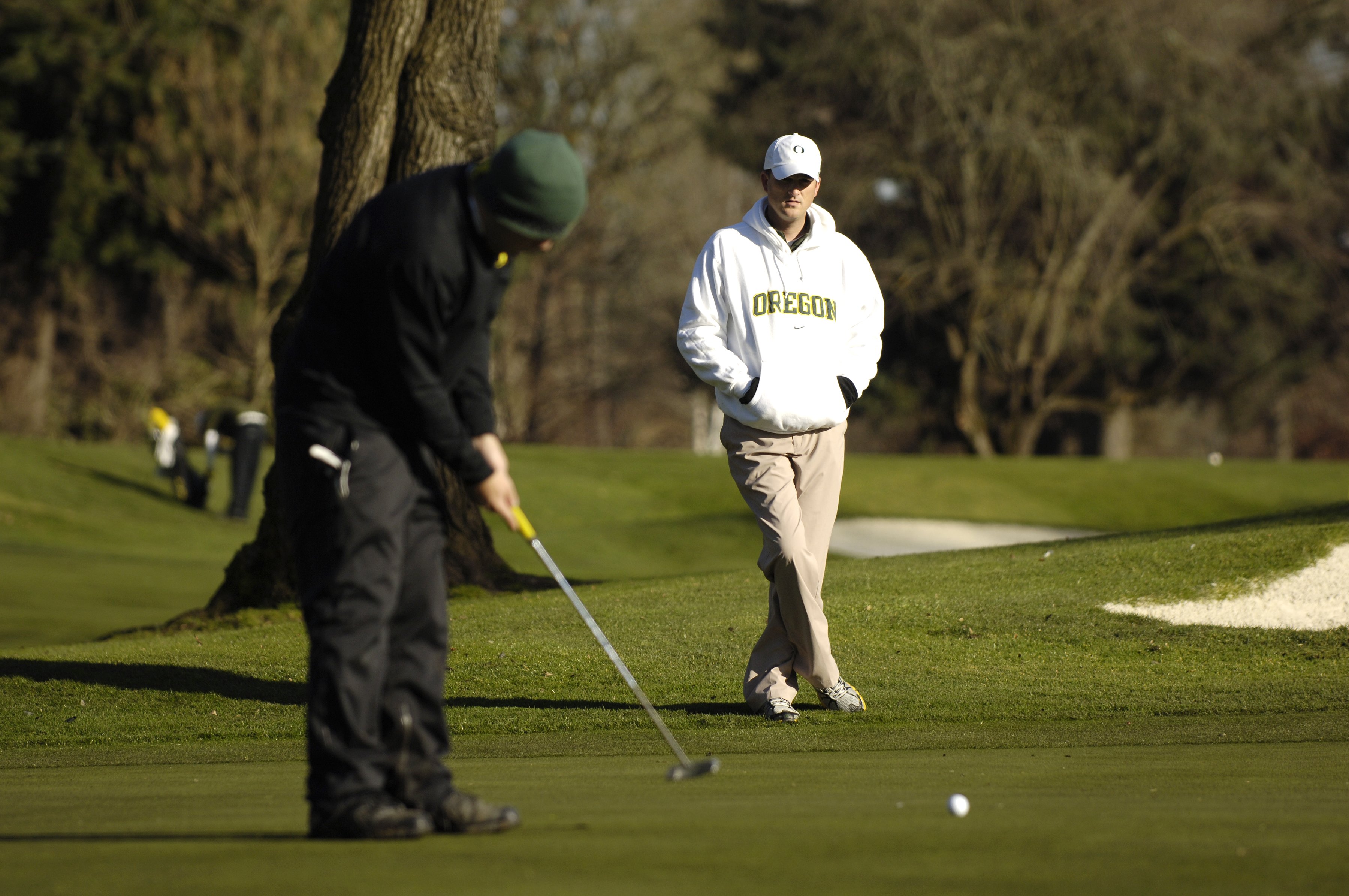 There are a lot of quality NCAA golf teams out there, but which are the most important to keep an eye on this year?
With so many great NCAA golf teams out there, it's hard to decide which ones are truly the best. At the moment, though, there are five schools that really stand out, and one or two may shock you.
As college golf continues to grow, more fans are tuning into Golf Channel for coverage of the events. Over time, the game may receive regular attention and gain the coverage that it deserves.
Right now, the college game is loaded with talented teams and players — so much so that I wanted to break this list down to five teams for you to watch this season.
If you have a different top five, then be sure to leave leave a comment below with your top schools to watch.
After an exciting finish to last year's NCAA Golf Championships, it's going to be fun to see where the road takes us this year. So, without further ado, here are the top five college golf teams to look out for this season.
1. University of Illinois Fighting Illini 
From the 1989 "Flying Illini" to the Dee Brown-led 2005-06 squad, the Illinois Fighting Illini is a team known far and wide for its basketball tradition.
But over the last few years, the Illini have gained quite a reputation as being one of the best college golf teams in the country. Head coach Mike Small, a professional golfer, has continued to thrive as he leads his band of Illini warriors deep into the season time and time again.
With juniors Dylan Meyer and Nick Hardy running the show, the Illini will be a force to be reckoned with.
In 2013, the school made its first appearance in the NCAA Golf Championships, though they would eventually lose to Alabama. This year, ranked third in the country, they have a great shot at their first golf title.
2. University of Southern California Trojans 
With the return of seniors Andrew Levitt and Rico Hoey, as well as junior Sean Crocker, the USC Trojans have a triple threat of talented players. Head coach Chris Zambri is also coming back for a 10th season, so the veteran leader will look to continue the success of the charging Trojans.
Mostly known for its football program, the school may have another team to cheer for this year. In 2015, the Trojans made it to the NCAA Championships but went on to lose to the LSU Tigers, who added to their rich sports resume.
Like Illinois, USC is a relative newcomer to the NCAA Golf Championships. However, this could be the beginning of a new generation of college golf, and the Trojans will be dangerous.
3. Oklahoma State Cowboys
Arguably the most storied team in the history of collegiate golf, the OSU Cowboys have a whopping 10 NCAA golf titles in their trophy case. That makes sense, as this is the same school that produced Rickie Fowler and Peter Uihlein (pictured).
Although a very young team with only one senior in Zachary Olsen, this is still a dangerous squad. The freshmen and sophomores are eager for their chance to show all the veteran teams what time it is.
Sophomore Zach Bauchau will be the key player to look out for on this team. In his short career as a Cowboy, he has one win, two top five finishes and three top 10s.
With a young head coach in Alan Bratton, it'll be interesting to see how far this team will go. Overall, though, OSU can surely make a run — just as they always seem to do.
4. University of Texas Longhorns
The Texas Longhorns fought a duel for the ages against the Oregon Ducks at last year's NCAA Championships. Ultimately, their efforts fell short, as the Ducks went on to win their first national golf title in school history.
Despite the defeat, the Longhorns are still going to be a tough team to deal with. However, the loss of Beau Hossler will sting, so they've been bumped down to fourth on this list.
However, they've maintained a couple of solid players who can help them make a push. Both senior Gavin Hall and junior Doug Ghim notched multiple top 10 finishes last year.
There's no doubt that the Longhorns aren't quite as strong as they were a season ago, but don't sleep on the 2012 national champions. Oh, and for the record, they currently hold the top spot in the official NCAA rankings.
5. University of Alabama Crimson Tide
The Crimson Tide is one of the most dominant teams in college football history. How about their golf squad?
Well, back-to-back titles in 2013 and 2014 is a decent claim to fame, and they'll look to build upon that this year. Despite missing out on nationals last year, they still have the experience and arguably the best head coach in all of college golf in Jay Seawell.
This is the same school that has produced up-and-coming talents like Justin Thomas and Trey Mullinax (pictured). This year's team isn't loaded, but last year's team combined for an impressive total of 10 top five finishes.
Three of those top fives were wins, all by Robby Shelton. Shelton is no longer on the team, but with a winning coach such as Seawell, there's no doubt that the Tide should make the cut and then some.
Honorable Mention: University of Oregon Ducks 
Didn't expect an honorable mention, did you? Well, it was only fitting to include the defending NCAA golf champions in this feature.
Although they didn't make the top five on this list, the Oregon Ducks are still fresh off a title and hungry for more. With such a recent taste of victory, they should be relaxed and refreshed this season.
When a team is relaxed, they often play their best. Furthermore, head coach Casey Martin knows what it takes to win, and he'll do all he can to get the freshmen up to par with the defending champs.
Oregon will once again be a fun team to watch.
What are your top five college golf teams to look out for this season? Let me know in the comments or on Twitter @ChiGolfRadio.
This article originally appeared on