Miguel Angel Jimenez celebrates eagle with a dance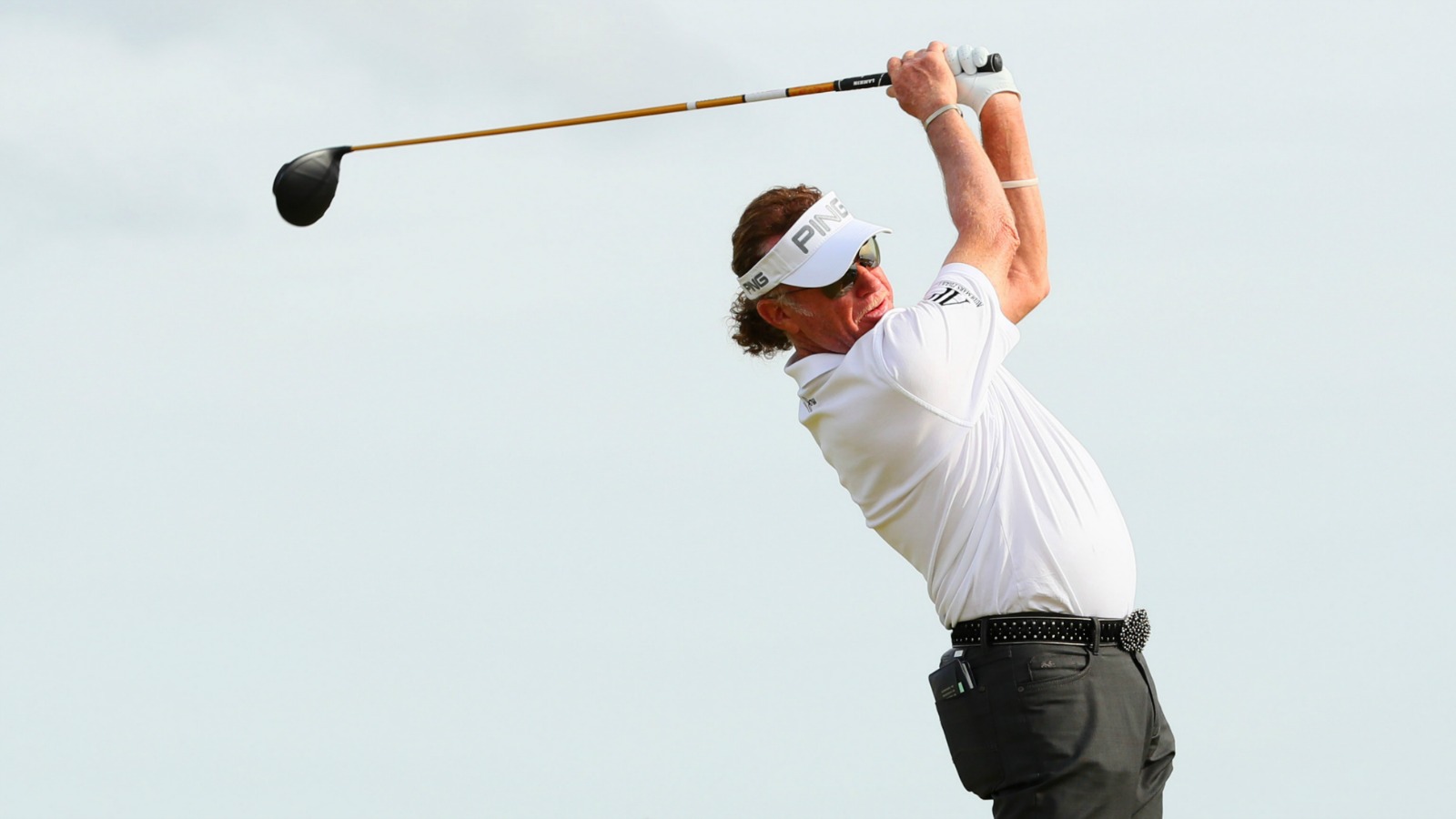 The outward nine at Royal Troon is the side most players are expected to go low on, while the final nine holes after making the turn can completely ruin your score. Miguel Angel Jimenez, however, seemed to play the course in reverse. The Spaniard went out with a front nine score of 40, capped by a double-bogey at nine, but fought back to even par with a pair of birdies at 13 and 17, and holed out from the fairway at No. 16 for a spectacular eagle two.
Jimenez celebrated with a signature dance, and winked at the camera as he walked up the fairway.
There is no limit to Miguel Angel Jimenez's coolness…..

— Trevor Immelman (@TrevorImmelman) July 14, 2016