Michael Jordan's Private Golf Course Will Apparently Become Reality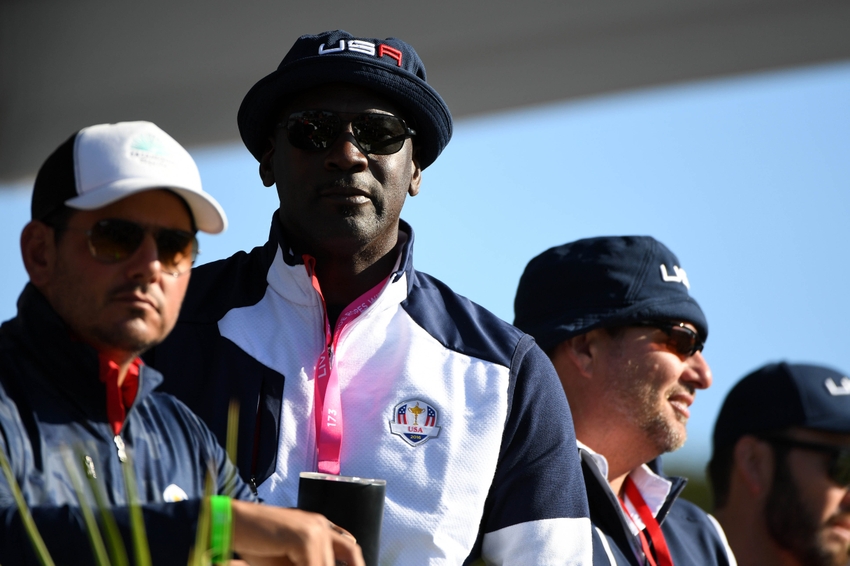 Michael Jordan is arguably the biggest name in sports history and he loves golf. Now, he has decided to take that passion to a whole new level with his own private course.
Michael Jordan is widely regarded as the greatest basketball player who has ever lived. He's also one of, if not the biggest celebrity golfer ever.
It is rumored that Jordan plays a round of golf every day. Even during the height of his powers as a basketball player, "Air Jordan" was teeing it up on the golf course (smart move).
Now, according to Golf Digest, a course that he planned on designing for his own personal play, will come to fruition. There were reports that Jordan was getting fed up with slow play at The Bear's Club in Florida.
This gave him the idea of trying to build an ultra-private track, where he doesn't have to worry about pace of play. The course will reportedly be "celebrity laden" and there's no doubt that you'll likely see some big name players from the PGA Tour play his course as well.
The plan is for the course to be designed by Bobby Weed. Weed did some renovation on the famed Medalist Golf Club in which Jordan is also a member of.
Weed has also designed three of the famed TPC line of courses. These courses include, TPC Tampa Bay, TPC Summerlin, TPC Las Vegas and TPC at River Highlands.
So, if you think it's tough to play Augusta National or Pine Valley, good luck trying to get on Jordan's personal track. However, maybe if you become a big time celebrity, then he may let you pass through the gate.
It makes you wonder what the design of the course will look like. How will the routing be? How many par-3's vs par-4's? Length of the course?
It'll be fun to find out how the design will turn out. Maybe Jordan, Weed and their team will release images of the course once its done.
I understand that the place is suppose to be super private, but come on, at least let us everyday folks take a peak. You know a lot of us are armchair architects.
So, what are your thoughts on Michael Jordan creating his own personal course? Is this move going to push the conversation forward in regards to pace of play? Leave your thoughts in the comment section or you can hit me up on Twitter @ChiGolfRadio. 
This article originally appeared on