Louis Oosthuizen makes crazy bank shot hole-in-one at the Masters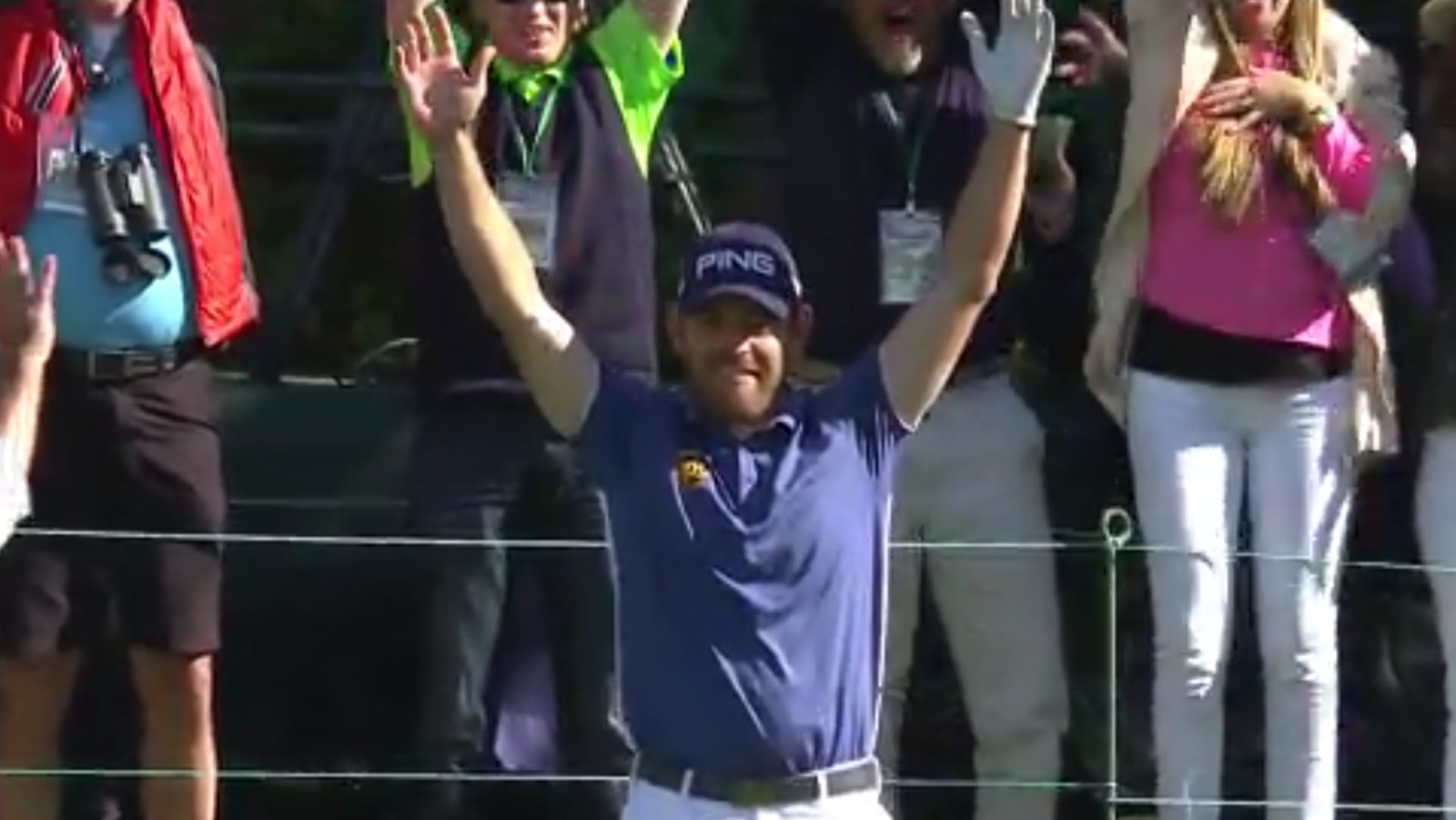 The action at the par-3 16th hole has been wild on Sunday at the Masters. Shane Lowry and Davis Love III each hit aces, but neither shot was as miraculous as Louis Oosthuizen's bank shot hole-in-one using J.B. Holmes' ball.
Watch @Louis57TM make a hole-in-one off J.B. Holmes golf ball on No. 16 #themasters https://t.co/gQUlT7t62K

— Masters Tournament (@TheMasters) April 10, 2016
Holmes played first in the group and left himself with a short birdie putt, and Oosthuizen played a beautiful shot into the ridge on the 16th green, allowing his ball to release to the hole. Oosthuizen's ball picked up speed and seemed as if it would race past the hole, but it collided with Holmes' ball on the green and tricked into the cup.
Holmes was allowed to place his ball where it was originally before it was displaced, and he made his birdie putt.