Georgia man constructs 40-pound LEGO replica of iconic Masters leaderboard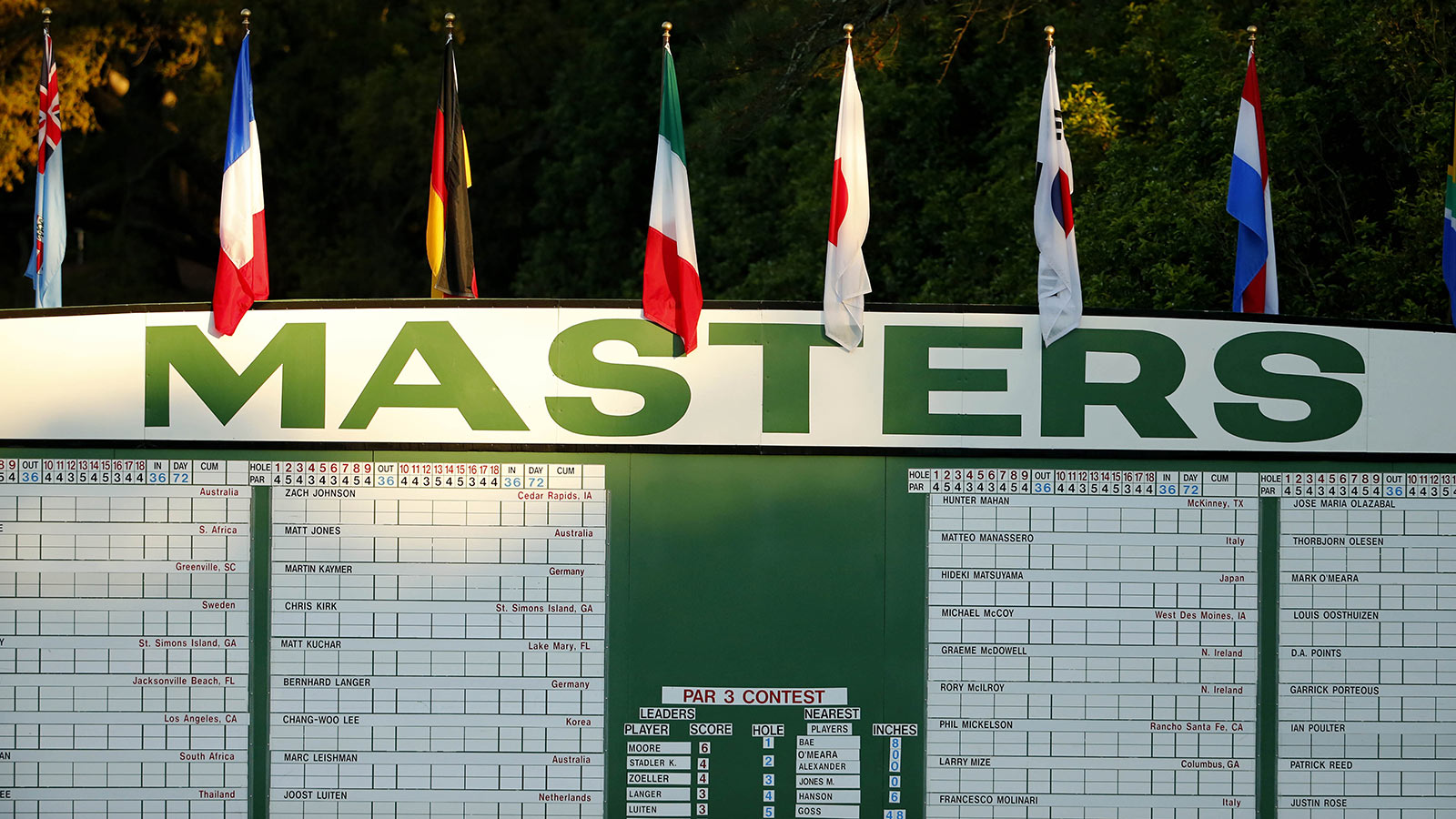 The Masters is just over one week away, which has golf fans giddy with excitement. It's arguably the best event on the schedule and is a sight to behold. The iconic leaderboard is among the most recognizable in all of golf and doesn't have anything like it on tour.
In preparation of the prestigious tournament, this Georgia native constructed a 40-pound, 5,000-piece replica of the leaderboard, and it's incredible.
The iconic #Masters leaderboard made of Legos. On display and for sale @ Trends and Traditions Antiques on Wash. Rd. pic.twitter.com/Ua0GdlHPZA

— Andrew Everett (@AndrewUpdates) March 28, 2016
It didn't take days to make. It didn't take weeks, either. It took Andy Duckett months to complete. According to the Augusta Chronicle, Duckett began building it in late 2015 and finished it in March. It stands at 65 inches long and 16 inches high.
"I'm constantly looking for something extra to spice up my golf display, and this idea sort of came to me," Duckett said. "As an architect, I've always been interested in LEGO bricks, and the availability of pieces in Atlanta is unbelievable. My scoreboard has more than 5,000 pieces."
Architect builds Lego replica of #Masters leaderboard https://t.co/XPLcYL1uTX pic.twitter.com/7HXXY76eEv

— Augusta.com (@AUG_Masters) March 28, 2016
The scoreboard is obviously impressive, but Duckett isn't going to stop there. He plans to take his architectural skills to the next level by building a replica of one of the holes at Augusta National.
"I'd eventually like to replicate a hole at Augusta National but it would have to be a recognizable one, probably one with water," Duckett said. "I'm thinking about doing No. 12 or 16, but I also think No. 10 would be interesting because there's such a dynamic elevation on that hole."
Duckett previously built a 10-pound replica of the clubhouse out of LEGOs, which he sold for $1,700. He also plans to sell the leaderboard, which should sell for significantly more than the clubhouse.