Lydia Ko Dismisses Caddie After Earning 10 LPGA Tour Wins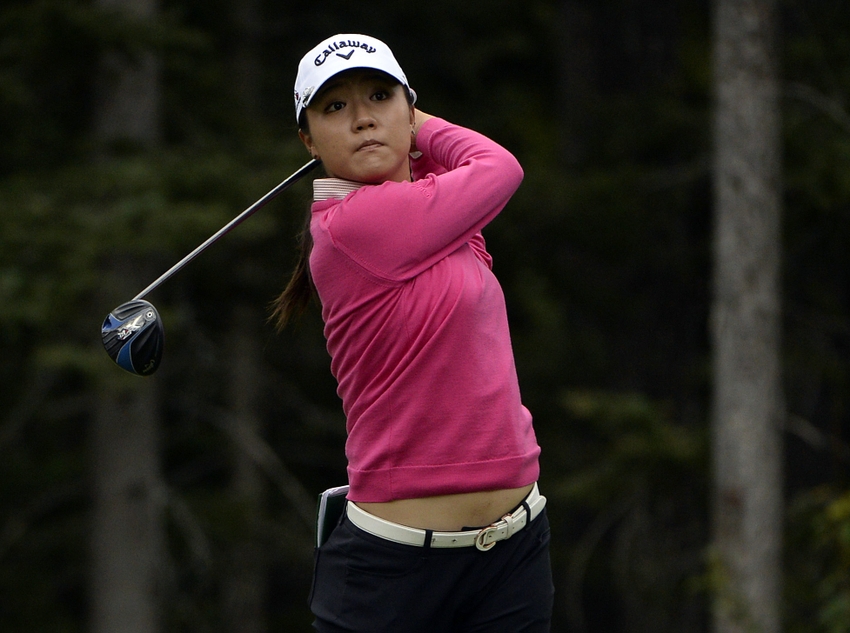 After a two year stint, Lydia Ko decided it was time to move on from her caddie, and the player who will be working with him now is good in her own right.
Lydia Ko is arguably the best player in all of golf, and it is in part because of her caddie Justin Hamilton. But, the young deadeye pin seeker has decided that she wanted a change, so after two years, and 10 LPGA Tour victories, Ko made the decision to let Hamilton go.
Although a move that came out of left field, we've seen numerous golfers go through different caddies. Jessica Korda among others on the LPGA Tour, was one of the players who did so in the past.
Hamilton himself seemed like he was a bit in shock at the news:
"All Lydia told me was she wanted a different set of eyes out there," Hamilton said according to Golf Digest. "Nothing surprises me anymore after 26 years, so I'll be back at it in Kuala Lumpur trying to help someone else chase their dream."
Ha Na Jang, who is one of the sport's rising stars and is one of the biggest characters, will be the new golfer that Hamilton will loop for next. In some ways, this is kind of similar to the Tiger Woods and Steve Williams situation.
Williams left Woods to work with Adam Scott, a really good player in his own right. Obvious difference between these instances is that the Woods/Williams relationship got a little nasty at times once they departed from each other.
Ko kept it classy, as she always seems to do. And although it might be an awkward situation for Hamilton, with a player of Jang's caliber, he'll have plenty to keep his mind focused on the job at hand.
It makes you wonder though, since Jang is now working with Ko's former caddie, could this mean more success for the young, expressive LPGA Tour star? If not, would it be time to question the importance of a caddie?
For the record, I personally still feel that the caddie is quite important. You can easily get your yardages mixed up or grab the wrong club, and having a good caddie is crucial in making the big time decisions.
Just ask the team of Jordan Spieth Michael Greller. Greller knew Chambers Bay quite well, and it helped propel Spieth to his second straight major title, even if Dustin Johnson failed to convert those two putts.
Time will only tell how the new tag team of Hamilton and Jang will work out. As for Ko, incredibly, she went through seven caddies during her rookie season, but, obviously being a rookie can be tough, and she prevailed despite the numerous changes.
One thing's for certain; Ko and Jang will continue to dazzle golf fans everywhere for a long time.
What are your thoughts on Lydia Ko letting go of her caddie? Do you feel Ha Na Jang will benefit from it? Also, where are your feelings on the importance of a caddie? Let us know in the comments or you can hit me up on Twitter @ChiGolfRadio. 
More from Pro Golf Now
This article originally appeared on