KLM Open: Top 10 Power Rankings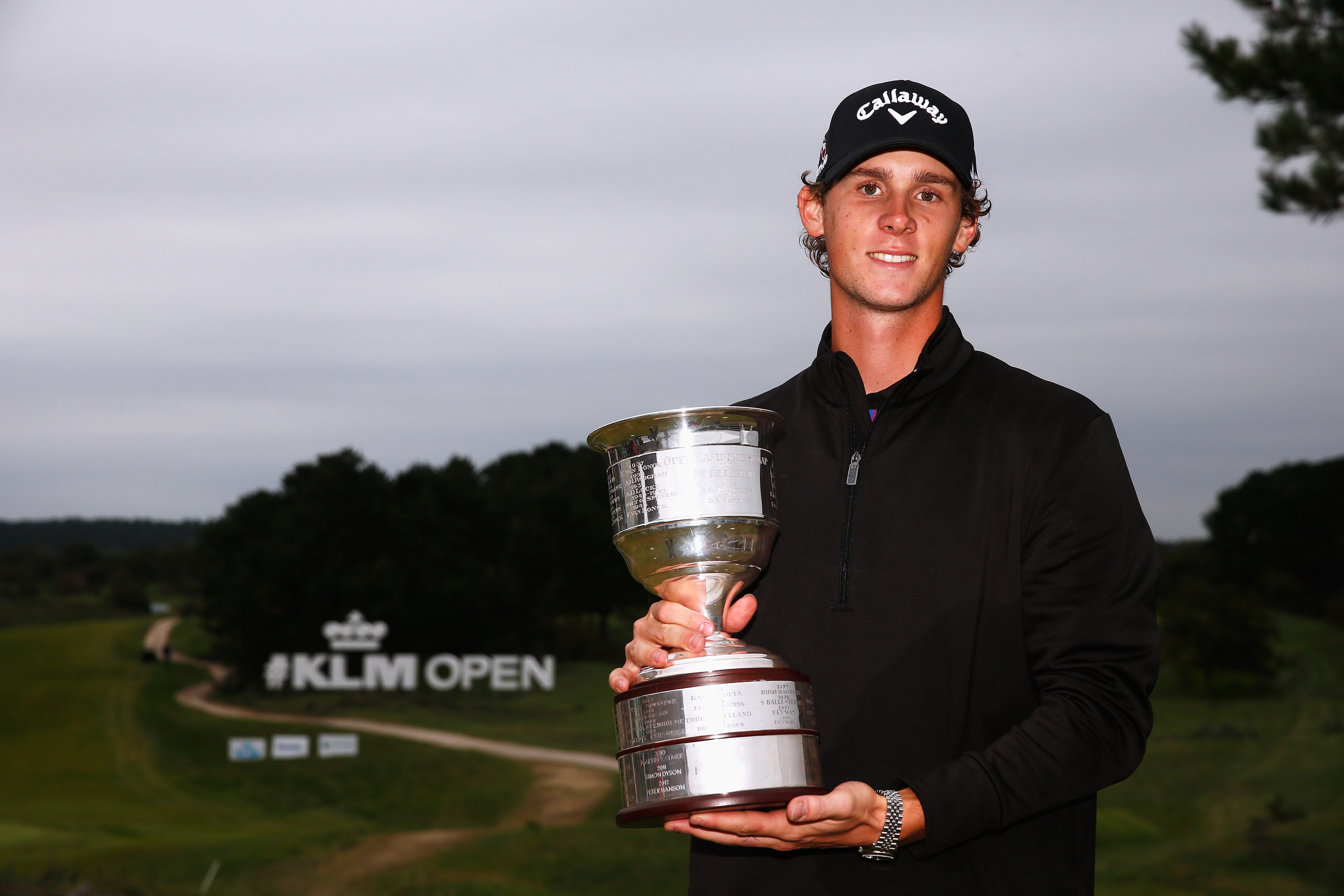 The European Tour rolls into it's latest stop at the KLM Open in the Netherlands this week, where Thomas Pieters is defending champion.
While many of the world's best players are wrapped up in the FedEx cup playoffs in the US at the moment, there are still a number of Europe's very best making the trip to the Netherlands this week for the KLM Open.
Rotated among some of the best courses that the country has to offer, this year's KLM Open will take place at The Dutch, a Colin Montgomerie design which will play host to this tournament through to 2018.
Although he won his KLM Open on a different course, there's no reason for the defending champion, Thomas Pieters, not to remain the favorite this week having sealed a Ryder Cup spot following his scintillating recent form.
Pieters isn't the only in-form European making the trip to the Dutch province of Gelderland this week either, as last week's Omega European Masters winner Alex Noren also stars in an intriguing field.
With a mixture of some of the continent's best players, a local favorite with a real chance of victory and some long time stalwarts of the European Tour, the KLM Open promises an exciting four days.
Who will come out on top though? Our power rankings highlight 10 of the leading contenders.
1
Thomas
Pieters
No. 41,

Defending Champion And In-Form Man On Tour
Having played phenomenally in order to ensure his spot on Darren Clarke's Ryder Cup team via wildcard pick, the only question that remains for Thomas Pieters now is whether he's capable of continuing that form in the run-up to Hazeltine.
Coming into this week as the defending champion (although the event was played elsewhere last year), boasting fourth, second and first place finishes in his last three starts, it's nearly impossible to look past Pieters at the beginning of this week.
The young Belgian has truly taken his game to a new level of late, and with all three wins of his career so far coming in the late August/early September section of the season, it would really be no surprise to see Pieters add yet another win to his rapidly growing resumé.
2
Alex
Noren
No. 27,

Winner Last Week
With an impressive patch of late summer form now punctuated by a playoff victory at the Omega European Masters last week, Alex Noren has charged his way into the top 30 of the World Rankings and could well kick on from here.
Noren's game has always suggested he had the tools necessary to become one of the very best players in the world, and with two wins and a runner-up finish in his last five starts, he seems to be realizing his sky high potential.
Sitting just outside of the top-10 in terms of stroke average on the European Tour for the season overall, Noren has been a consistently low scorer this season and with his confidence at an all-time high he could go back-to-back.
3
Joost
Luiten
No. 73,

Local Hero, 2013 Champ
One thing is for sure, there would certainly be no more popular winner at The Dutch this week than native of the Netherlands and perennial contender in this event, Joost Luiten.
Although Luiten hasn't picked up a win since 2014, he has racked up six top-10 finishes on the season so far, including two runner-up finishes. If his history is anything to go by, playing on home soil clearly brings the best out of the 30-year-old.
Not only did Luiten prevail to win his national open in 2013, but he also has two other top-six finishes at the KLM Open in the past five years. Expect him to thrill the locals again this year.
4
Pablo
Larrazabal
No. 157,

2012 Runner-Up
The runner-up in the 2012 staging of this event, Pablo Larrazabal has been a little inconsistent of late but with four European Tour victories to his name overall, you can never write the Spaniard off entirely.
A seventh placed finish at last week's Omega European Masters was a welcome hint that a return to form could just be around the corner for the 33-year-old from Barcelona.
Although Larrazabal skipped this event on last year's schedule, he recorded top-10 finishes for three straight years before that, including a runner-up finish back in 2012. With confidence building, a return to the Netherlands could be just what Larrazabal needs to get into the winner's circle.
5
Nicolas
Colsaerts
No. 130,

Former Ryder Cup Player Due A Win
Considering how convincing Colsaerts looked only a couple of years ago, it has been something of a surprise to see the big hitting Belgian tail off in his form over the past couple of seasons. That hasn't lessened his ability though, and there are signs of Colsaerts' form returning.
Although he hasn't won since way back in 2012, at only 33 years old it remains way too soon to write Nicolas Colsaerts off completely.
Having posted solid but unspectacular finishes at the Olympics and Omega Masters in his last two starts, on top of three separate third placed finishes earlier in the summer, perhaps now is the time for the Belgian to regain his best form once again.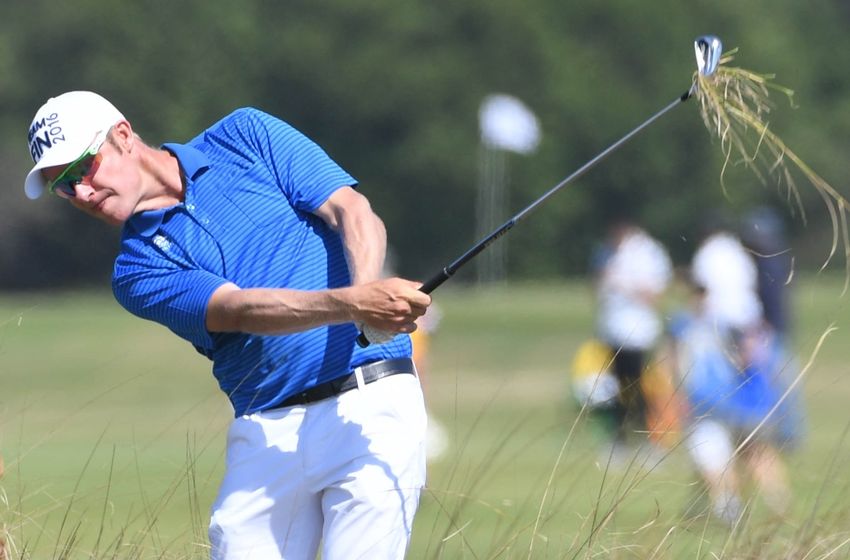 6
Mikko
Ilonen
No. 226,

Quietly, Consistently Rounding Into Form
Another player who hasn't won in a number of years is Finland's Mikko Ilonen. Ilonen's last W may have come back in 2014, but of late he has rounded into some really consistent form that might be going unnoticed by many.
Ilonen hasn't quite put it all together just yet in 2016, but with top-25 finishes in his last five events, the Fin is certainly playing well enough to make an impact in the near future.
Having finished in the top-20 in the KLM Open for the past two years too, all signs point to Ilonen leaving himself well-positioned to make a charge this week, the question now is just whether he'll get the breaks needed to really contend.
7
Byeong
Hun An
No. 39,

Korean Wonderkid
One of the highest ranked players in the field and last season's Rookie of the Year, Byeong Hun An is always liable to shoot low scores and mount a serious challenge at any tournament he shows up at.
Picking up his first win at the BMW PGA Championship last season certainly thrust the 24-year-old into the limelight at a very early age, but with strong finishes on the European Tour earlier this year, as well as a runner-up finish on the PGA Tour have shown, he has very little difficulty in shouldering that expectation.
Although his form on the PGA Tour has been a little hit and miss at times this season, an 11th placed finish at the Olympic Games in his last start acted as a reminder of the Korean's standing in the game. He's certainly got what it takes to lift the trophy this week.
8
Marcus
Fraser
No. 93,

Olympic Pace-Setter
There was something really cruel about Marcus Fraser coming away from the Olympic Games without a medal of any sort, as for the first three days in Rio, Fraser's play was truly outstanding.
If there's any consolation for the Australian coming out of a tied fifth finish at the Olympics, it would have to be that his game is in excellent shape at present. Fraser made his return to action last week, posting a solid finish of 36th, and now that he's back in the swing of things he'll be hoping to go much better at the KLM.
Having already picked up a win at the Maybank Championship Malaysia at the start of the year, Fraser can already be very proud of his play this season, but it would come as little surprise if he managed to pick up one more big win before the year wraps up on tour.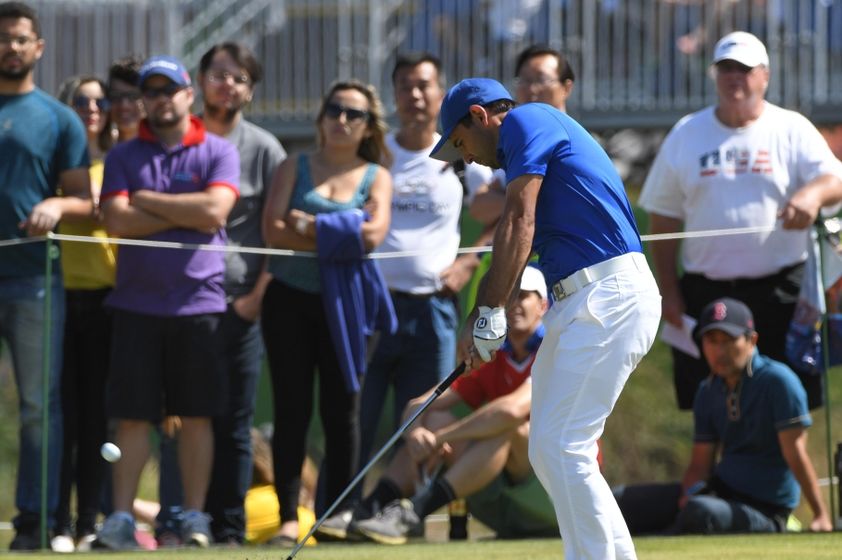 9
Fabrizio
Zanotti
No. 148,

4th In 2015
Fabrizio Zanotti might only have two top-10 finishes this season, but he has failed to finish outside of the top-35 in an event in over three months now. Put simply, he's yet another who has been playing well without dazzling of late.
Although the rotation of courses has led to a mixed bag of finishes for the Paraguayan at the KLM Open, he has threatened victory at this event in recent seasons.
Fourth placed last year as Thomas Pieters claimed the title, and a runner-up back in 2010 when Martin Kaymer was victorious, Zanotti is overdue a win in the Netherlands and it could very well come this week.
10
Robert
Karlsson
No. 374,

Proven Winner Finding His Form
A former Order of Merit winner with 11 European Tour wins to his name, it's both sad and surprising to see just how far Robert Karlsson has fallen down the world rankings in recent years.
Saying that, in his recent starts on the European Tour the tall Swede has given cause to suggest that he may not be done yet. With top-15 finishes in both the Czech Masters and Made In Denmark, the 47-year-old is showing glimpses of the form that led him to two Ryder Cup appearances.
Karlsson has won most notable European Tour events throughout his career, but as of yet the KLM Open has evaded him. If he starts the week strong, this week could change that as the Swede certainly won't have forgotten how to win.
Who's your pick to win The Barclays? Let us know by reaching out on Facebook or Twitter, and keep it here at Pro Golf Now for more news from the PGA Tour.
More from Pro Golf Now
This article originally appeared on