Jordan Spieth takes swing at Instagram troll after shooting 76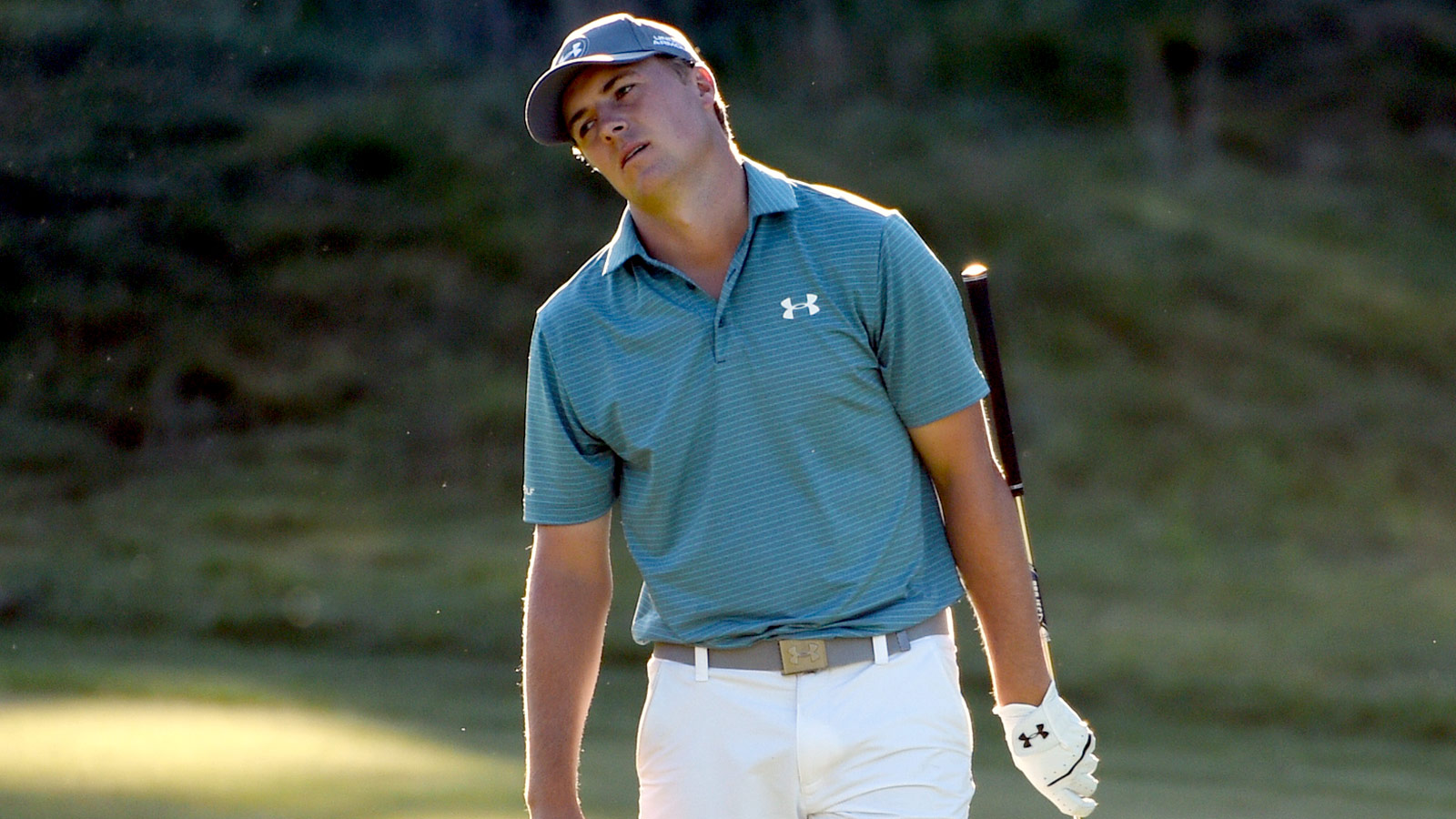 Jordan Spieth's struggles continued once again this week in the opening round of the Valspar Championship. He opened the tournament with a disappointing 5-over 76, one year after he won the event. In his past seven rounds, only two have been under par — something the world's top-ranked player isn't accustom to.
Following his poor round, Spieth ventured onto Instagram to seek out some trolls. Well, that probably wasn't his real intention, but he did find one.
One user, who goes by the name of "degoose23," called out Spieth for being able to win only with his putter, calling the rest of his game "very average." Spieth saw the comment and fired back with some troll-destroying heat.
Here's Jordan Spieth dropping some #truthbombs on an Instagram troll: pic.twitter.com/nioGCs7QUP

— Ryan Lavner (@RyanLavnerGC) March 10, 2016
Had Spieth's critic done some research, he would have found that Spieth's game is indeed better than "very average." Shocking, I know!
Spieth is 14th on the PGA Tour in strokes gained tee-to-green, first in birdie average, 12th in total driving, and first in distance from edge of fairway. Sure, his wedge game has lacked this season, ranking 165th in approach distance from 50 to 125 yards, but wedges aren't the only clubs that win championships.
Spieth and his putter will get back on track in time for the Masters — that's a near certainty. The 22-year-old will be just fine. Even Rory McIlroy, arguably his biggest competitor, believes so, coming to his defense on Thursday.
Hilarious scorching hot Twitter takes on Jordan Spieth based on seven holes in Tampa:
–"He's no Tiger!"
–"He's slumping!"
–"He's done!"

— Jason Sobel (@JasonSobelESPN) March 10, 2016
No, he's not TW, he's not slumping and he's not done. He's a double major winning 22 year old. He'll be just fine!! https://t.co/z0JHj72SiH

— Rory Mcilroy (@McIlroyRory) March 10, 2016