Jim Furyk shoots lowest score in PGA Tour history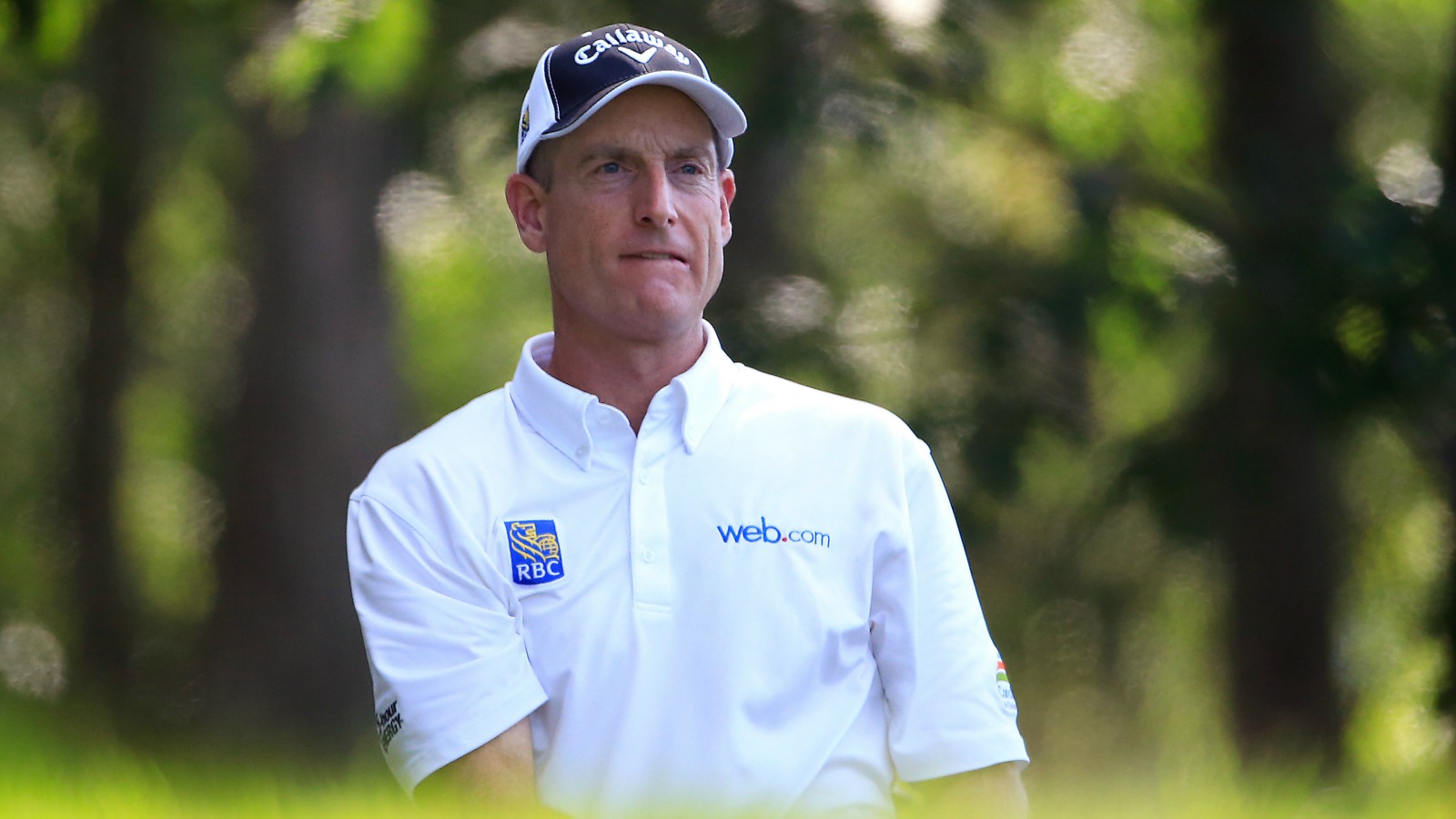 Jim Furyk was the last player to shoot a score of 59 on the PGA Tour back in 2013, and he broke his own record and made history Sunday in the final round of the Travelers Championship.
Furyk was well out of contention when he began his final round – but he went 10-under par through his first 11 holes, carding seven birdies and an eagle.

Furyk carded his seventh consecutive birdie at the par-4 12th, meaning he could par the rest of the holes to shoot 59 on the par-70 course – but Furyk wasn't finished carding red numbers.
Another one.

Furyk is -10 thru 11!#59Watch pic.twitter.com/FUMsZ15e1w

— PGA TOUR (@PGATOUR) August 7, 2016
Ummmm furyk just shot 27 on the harder 9! Look out!

— Colt Knost (@ColtKnost) August 7, 2016
Furyk had a short birdie putt at the 15th hole lip out that would have put him at 12-under.
Brutal.

3 holes left. Just needs 3 pars for 59. https://t.co/2sus6kYtkB

— PGA TOUR (@PGATOUR) August 7, 2016
He bounced back with a birdie at 16.
The man cannot be stopped right now.

-12 thru 16. https://t.co/BgQv9N6DMN

— PGA TOUR (@PGATOUR) August 7, 2016
Furyk drained a par putt on 17 and gave himself a chance at a lengthy birdie on the 18th hole after hitting the green in regulation (which he did on every hole). He missed, but had a tap-in par for 58.
History!

Jim Furyk shoots 58!

It's the lowest round in PGA TOUR history.

Incredible. https://t.co/mzggwHU6tT

— PGA TOUR (@PGATOUR) August 7, 2016
A few pros have shot 58 in the past, notably Web.com Tour player Stephan Jaeger just last week, but Furyk is the only to do it on the PGA Tour, and he became the first player to shoot multiple rounds in the 50s in tour history.