ISPS Handa World Cup of Golf: Key Takeaways From Day 4
With Denmark crowned as the champions at the ISPS Handa World Cup of Golf, what are the key storylines we can take from Melbourne?
The outcome of the 2016 ISPS Handa World Cup of Golf had seemed like something of an inevitability in recent days due to the outstanding play of the team from Denmark, but a slow start on Sunday certainly sparked some final day excitement.
Although the Danes would rally back to seal the deal impressively, their early struggles opened the door for multiple teams who managed to put together excellent final rounds to give themselves half a chance.
The low round on Sunday came from Sweden's Alex Noren and David Lingmerth, while many of those who have been there or thereabouts throughout the week also held up well in the final round.
China, France and the USA all finished up in a logjam in second place having completed their week with rounds in the mid-60s.
While further back down the board, solid play from the Japanese, Irish, Spanish, Italian and Australian teams saw plenty of other recognizable names also register a top-10.
What were the key takeaways from an eventful week of team play at Kingston Heath, though? Let's take a closer look.
Dominant Danes
It would be a lie to say that things didn't get a little dicey and weird at the top of the leaderboard on Sunday when Thorbjorn Olesen and Soren Kjeldsen turned in a level par 35, but they roared back on the back nine to finish the tournament in a style similar to how they've played all week.
Turning home in six-under par saw the Danish duo seal the tournament in dominant fashion, and it was nothing less than their play had merited throughout the four days.
The Danes played the format to perfection minimizing mistakes on days one and three during foursomes (-2), and taking advantage of the fourballs on Friday and Sunday to shoot ludicrously low scores (-18). This combination of steady veteran and prodigious talent worked a treat.
Don't Write Off Alex Noren
During that interval when things were undoubtedly getting a little too close for comfort for the Danish leaders, it was one of their biggest Scandinavian rivals who was really applying the pressure with the best round of the day.
If there's anything Alex Noren has taught us in recent weeks and months, we should now know not to write him off until a tournament is all wrapped up. With a Sunday 62, Noren and David Lingmerth certainly gave it their all in Melbourne.
Although they ultimately ran out of holes and would have to settle for a tie for fifth overall, if the Danes had faltered permanently, Noren and Lingmerth had made sure they'd have been well placed to have had a chance of capitalizing.
Aussies Leave It Too Late
One of the storylines that has flown under the radar through most of the week in Melbourne was how one of the highest ranked players in the field was failing to factor in the upper echelons of the leaderboard.
Adam Scott, partnered up with Marc Leishman this week, was expected to make a concerted effort at claiming this title on home soil, but ultimately the Australians showed no real signs of life until it was way too late.
An opening round of 74 certainly stalled any real challenge to begin with, but when the Australian pairing managed to post their low round of the week for a 65 on Sunday, it just didn't prove to be anywhere near low enough.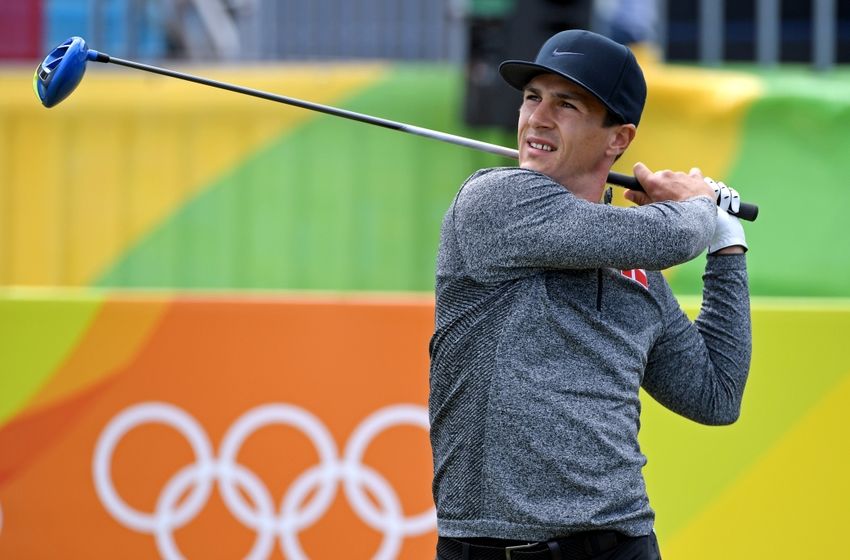 ISPS Handa World Cup of Golf – Day 4 Leaderboard
1 – Olesen/Kjeldsen – 66 (-20)
T2 – Dubuisson/Langasque – 63 (-16)
T2 – Li/Wu – 65 (-16)
T2 – Fowler/Walker – 66 (-16)
5 – Noren/Lingmerth – 62 (-15)
T6 – Manassero/Molinari – 64 (-14)
T6 – Matsuyama/Ishikawa – 65 (-14)
8 – Cabrera Bello/Rahm – 66 (-13)
T9 – Lowry/McDowell – 66 (-12)
T9 – Scott/Leishman – 65 (-12)
Check back with us this week for coverage of the Australian PGA Championship on the European Tour, as well as the Hero World Challenge and the return of a certain Mr. Tiger Woods.
This article originally appeared on