Is Thorbjorn Olesen The Next Dominant European Golfer?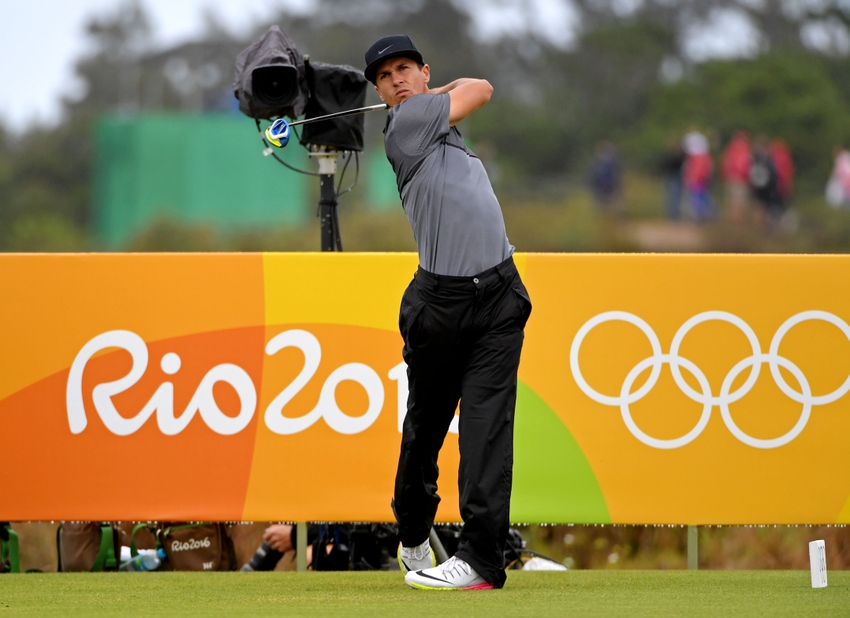 After an impressive win last week, is Thorbjorn "Thunderbear" Olesen the next dominant European golfer?
Any time a golfer posts a 62 and breaks the course record in tournament play, it's attention-grabbing, and that's just what Thorbjorn Olesen, otherwise known as "Thunderbear," did in round two on his way to a victory in the Turkish Airlines Open.
After 36 holes, Olesen was six ahead of the field. By the end of the week, he had four rounds in the 60s, and two of them were low, a 65 and 62. He told the media on site after his victory that he wanted to get to 22-under par on Sunday, but he wasn't able to do it and had to settle for 20-under and a three-shot lead at the end.
"It was very difficult those last four holes," the Dane admitted. "Before that, I felt like I played some really, really great golf this week and was very pleased with the way I did it. I was striking the ball a lot better."
Some thought, nearly four years ago, when Olesen finished sixth in the 2013 Masters and earned enough money to get a temporary exemption on the PGA Tour, that he was sure to be the next big thing. But he was unable to play his way into a permanent PGA Tour membership and returned to Europe.
Now, with four victories on the European Tour since 2012, he is beginning to make a statement again. Until he hit a bad patch of play this summer, he was thinking Ryder Cup. He had a shot at the 2016 team, but played poorly in big events during the summer, and it didn't stop there. He missed the cut in seven of the last 10 events prior to the event in Turkey.
"Been a bad spell for me the last three or four months," he said after the second round. "Played well at the start of the season and felt like I had a good chance to actually make The Ryder Cup Team also, and in the summer there, just got into a bad spell and played bad in the big events."
Despite the slump, Olesen is talented. There's no question. Otherwise, why would Ryder Cup vice-captain Thomas Bjorn have brought him to the 2016 Ryder Cup?  The Euros are apparently confident that Olesen will soon make the European team.
"It was difficult to be there when you know you've been really close to actually making the team, but I tried to learn as much as possible and take it as an experience," he said. "It gave me a lot of motivation, definitely, to make it in two years' time, but also it gave me motivation to just go home and work harder and try to win more tournaments and try to play better golf, because it's so special."
Olesen had the same golf coach for 15 years until just before the Dunhill in 2015. He then decided to work with someone new, Hugh Marr. They made some changes to his swing.
"I felt like I was comfortable with the changes and felt like I was playing well. And then I got into that bad spell, and yeah, it's difficult to say why," he admitted.
He thought perhaps he played too many tournaments in a row.
"A couple of weeks at home, three weeks at home, I really worked hard on my game and felt like I'm prepared when I come out here," he explained. "Maybe that's one of the things I need to change."
While Olesen did not expect to win in Turkey, he said he felt a change in his game three weeks ago at the Portugal Masters.
"I felt like the last few weeks, it's been really good," he explained. "I felt like I played really, really nicely in Portugal and couldn't really get it going but felt like I was playing really well."
He believes the victory means the hard work he put in finally paid off.
Will his victory at the Turkish Airlines Open be the springboard he needs to step up at the biggest tournaments in 2017? It's wait and see.  He definitely has his eyes set on the 2018 Ryder Cup team and will need more good play over the next two seasons to get there.
"It's a totally different event and the atmosphere there is so unique," he said about the event. "It was great for me to actually be there and see it and stand on the first tee and get that experience, and I think if I'm there in two years' time, I'll be more prepared."
Olesen isn't a kid any more. He's now 26 and will be 27 in December, but that's just the prime, historically, for golfers. Watch for him to make more headlines in the months ahead.
And as for the Thunderbear nickname, it's what Thorbjorn means in Danish.

This article originally appeared on