Hero World Challenge: What To Watch Out For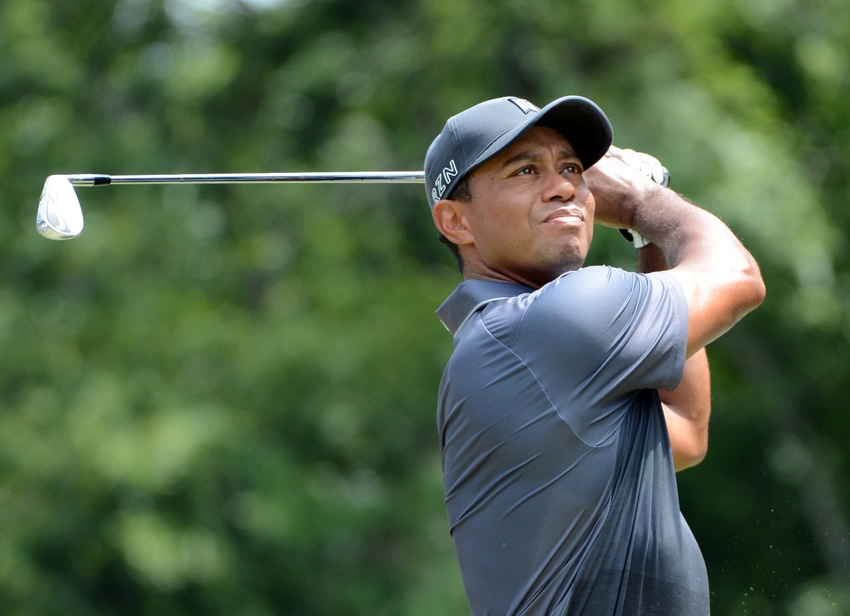 As the Hero World Challenge kicks off on Thursday in the Bahamas, here's what to look for.
Hosted by Tiger Woods, the Hero World Challenge is a tournament that benefits the Tiger Woods Foundation. It will be played at the Albany resort in New Providence, Bahamas. This will be the second time the tournament will be held at this course.
As the tournament comes into its 18th year in existence, it continues its unique field selection. This year, the 18-man field will consist of some the world's top golfers. And maybe most notable of all: Tiger Woods.
To get you ready ready for this week's tournament, follow along with me as I highlight some of the things to look for as you watch it.
Star-Studded Field
The Hero World Challenge has a rather small field consisting of just 18 golfers but it is not just any 18 golfers.
The field is packed with some of the world's best golfers. The field takes the top available 11 golfers in the Official World Golf rankings on September 26th, the winners of the four major championships from the previous season, two Tiger Woods foundation picks, and the defending champion.
With the world's best competing in such a small field some tremendous golf should be seen and the leaderboard should be tight.
Hero World Challenge 18-Man Field:
1. Rickie Fowler – (Top Available Golfer)
2. Emiliano Grillo – (Top Available Golfer)
3. J.B Holmes – (Top Available Golfer)
4. Dustin Johnson – (2016 U.S Open winner)
5. Zach Johnson – (Foundation Pick)
6. Russell Knox – (Top Available Golfer)
7. Brooks Koepka – (Top Available Golfer)
8. Matt Kuchar – (Top Available Golfer)
9. Hideki Matsuyama – (Top Available Golfer)
10. Louis Oosthuizen – (Top Available Golfer)
11. Patrick Reed – (Top Available Golfer)
12. Justin Rose – (Top Available Golfer)
13. Brandt Snedeker – (Top Available Golfer)
14. Jordan Spieth – (Top Available Golfer)
15. Henrik Stenson – (2016 Open Championship winner)
16. Jimmy Walker – (2016 PGA Championship winner)
17. Bubba Watson – (Defending champion)
18. Tiger Woods – (Foundation Pick)
*2016 Masters winner Danny Willett is not playing in the tournament
Tiger Woods Makes His Return
It's been over a year since Tiger Woods last played in a tournament as he played in the Wyndham Championship at the end of August in 2015. Injuries have sidelined him since then as he chose to sit out and heal up.
Woods had originally planned to play in the 2016-17 PGA Tour season opener, the Safeway Open but ultimately decided he wasn't ready and withdrew. This week as we sit just a day away from the beginning of the Hero World Challenge, Woods is finally going to make his return.
It's been quite a long time since Woods last played competitive golf on the PGA Tour so it remains to be seen how he will play, but for now it will be good to just see him out on the course. Woods is set to tee off in his foundation's tournament at 12:00pm EST and is paired with Ryder Cup hero Patrick Reed.
Jordan Spieth Looking For Another Title
Jordan Spieth had a tough year last year compared to the success he had in previous years. The 23-year-old star only came away with two tournament wins last year, neither being majors. He captured the Hyundai Tournament of Champions and the Dean & Deluca Invitational. His best finish out of the four major championships came at the Masters after his now famous back nine collapse in the final round dropped him out of first and into second place behind winner Danny Willet.
After finishing the 2015-16 PGA Tour season at the Tour Championship in 17th place, Spieth took a break from the PGA Tour with his only golf appearance since the Ryder Cup coming in the 2016 Emirates Australian Open, a non-PGA Tour event. Speith got back on track as he won in a playoff.
This week, he looks to continue his success in a tournament he won just two years ago. Spieth blew out the field with his 26-under tournament score in 2014. By the end, he finished 10 strokes ahead of runner-up Henrik Stenson. If he does win again, he will become the fourth player in the tournament's history to win two or more times.
Hero World Challenge – Thursday Tee Times
Bubba Watson and Rickie Fowler – 11:10am
Jimmy Walker and Brandt Snedeker – 11:20am
J.B. Holmes and Zach Johnson – 11:30am
Justin Rose and Henrik Stenson – 11:40am
Jordan Spieth and Matt Kuchar – 11:50am
Tiger Woods and Patrick Reed – 12:00pm
Dustin Johnson and Brooks Koepka – 12:10pm
Hideki Matsuyama and Louis Oosthuizen – 12:20pm
Emiliano Grillo and Russell Knox – 12:30pm
*All times are in Eastern Standard Time
Who do you think will be victorious in the Bahamas? Let us know in the comments below!
This article originally appeared on