Greatest hole-in-one ever? Maybe this amazing mini-golf putt (VIDEO)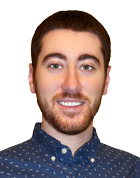 I've seen a lot of mini golf holes-in-one (and made a few myself), but I've never seen one as incredible as this one. Even though the ball was in a stream for 98 percent of the shot, it's still ridiculous. Not only is it one of the best holes-in-one, but it's one of the longest.
Scratch that. It's definitely the longest hole-in-one I've ever seen.
Here's the epic footage:
I know . . . there's definitely some luck involved, but sometimes it's better to be lucky than good. And you have to give the guy some credit in the creativity department. Not everyone would think to stand on a rock and putt their ball into the stream intentionally.
This was such a great hole-in-one that it made it onto "Good Morning America." Yep, a mini golf putt on national television.

ABC News | More ABC News Videos
Take a bow, sir. A job well done.
MORE FROM BACK9 NETWORK:
Golf ball diver bitten by a gator for a second time
Saints players enjoy golf, flowery wallpaper at Greenbrier