Golf icon Arnold Palmer dies at 87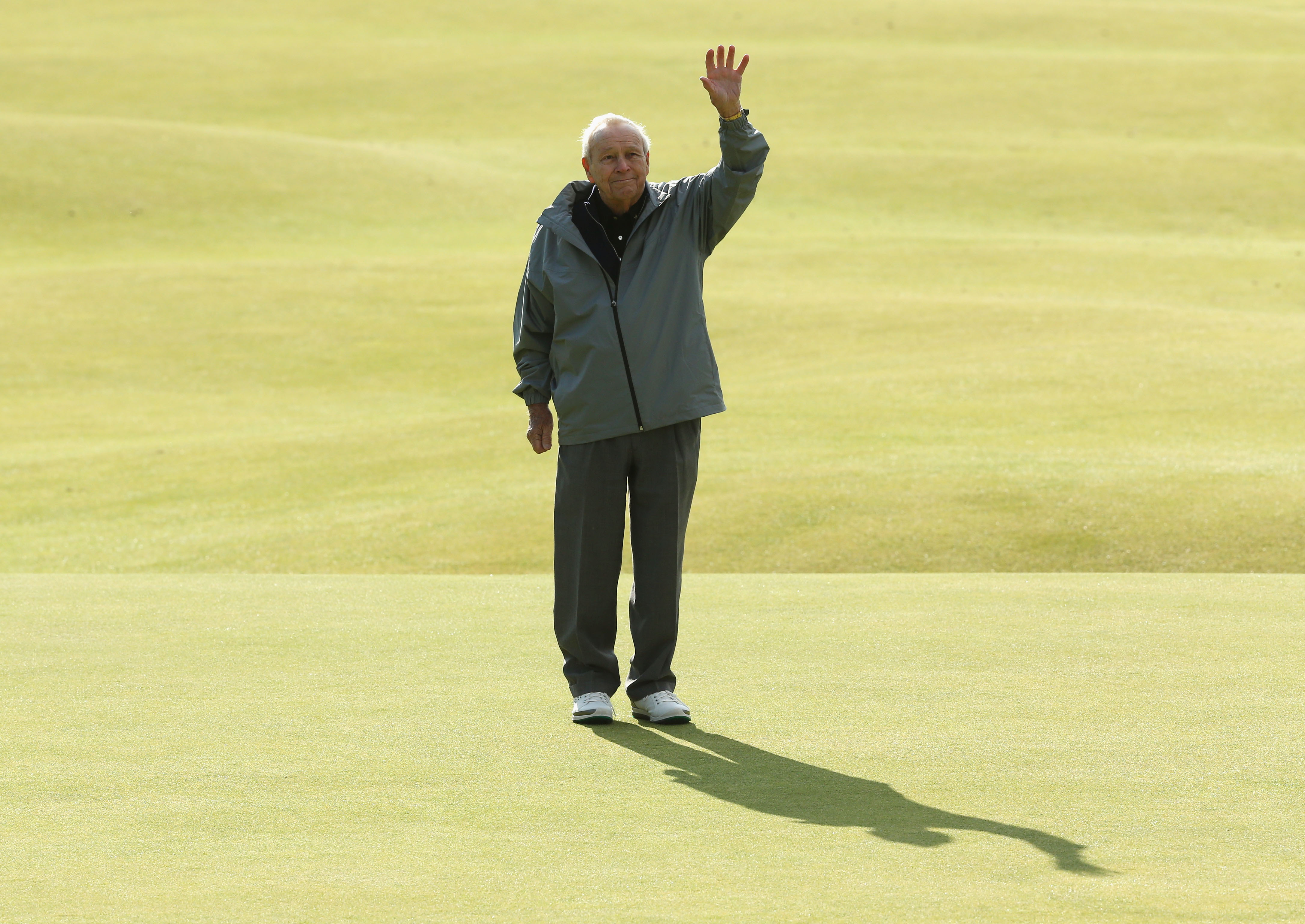 Golf legend Arnold Palmer has died at the age of 87, leaving behind a legacy that no golfer will likely every match.
The sports world was dealt another huge blow on Sunday, as golfing icon and legend Arnold Palmer died at the age of 87. Palmer will be remembered for many things, from his signature iced tea to the commercials he appeared in over the years. But his legacy is solely tacked to a sport that he dominated — Golf.
There might not be another golfer as talented to as popular as Palmer was. He owns numerous records that golfers are still chasing and ones that will probably never fall. Golf is often dismissed among the other American sports, but you cannot deny the impact that Palmer had in being a transcendant sports star.
You didn't have to be a golf fan to know who Palmer was. His iced tea is a staple in our lives through really no effort at all. It highlighted how much of an innovator he was in all aspects of his life, from things he did on the course to the way he lived his life away from the game.
Arnold Palmer has passed away at 87 years old. Rest in peace, Arnie. You are forever a legend in golf and in life.

— Golf Digest (@GolfDigest) September 26, 2016
The news bookends a day that started with tragedy. The death of young Miami Marlins superstar Jose Fernandez was a reminder of how precious life is and how quickly things could be ripped away. Palmer's death is equally sad, despite the age difference.
Palmer was 87-years old.
This article originally appeared on