Pro golfer nicknamed 'Beef' obliterates a burger with his driver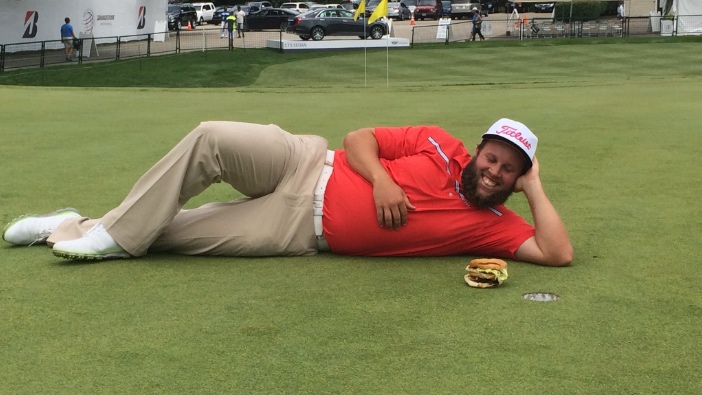 Andrew Johnston isn't a very well known golfer among fans, but his nickname should sound familiar. "Beef" Johnston said he was going to "get hammered" after his first win on the European Tour, and he wasn't kidding.
He became somewhat popular after that, because who doesn't like a guy nicknamed "Beef." Well, this hamburger that he obliterated probably doesn't appreciate him all that much.
Johnston did a shoot with Golfweek where he teed up a bunch of beef on a bun, also known as a hamburger. The results were messy yet amazing.
The moment of impact when Beef met beef. @BeefGolf #BurgerGoesBoom pic.twitter.com/iS1wyEujRI

— Adam Schupak (@GolfweekSchupak) July 3, 2016
What could be more all-American than having a burger with @BeefGolf on Fourth of July weekend? pic.twitter.com/1yHCB9E71c

— Adam Schupak (@GolfweekSchupak) July 2, 2016
Which photo of @BeefGolf do you like best for @GolfweekMag pic.twitter.com/POM8Cy4W55

— Adam Schupak (@GolfweekSchupak) July 2, 2016