Dustin Johnson's launch monitor numbers are simply unfair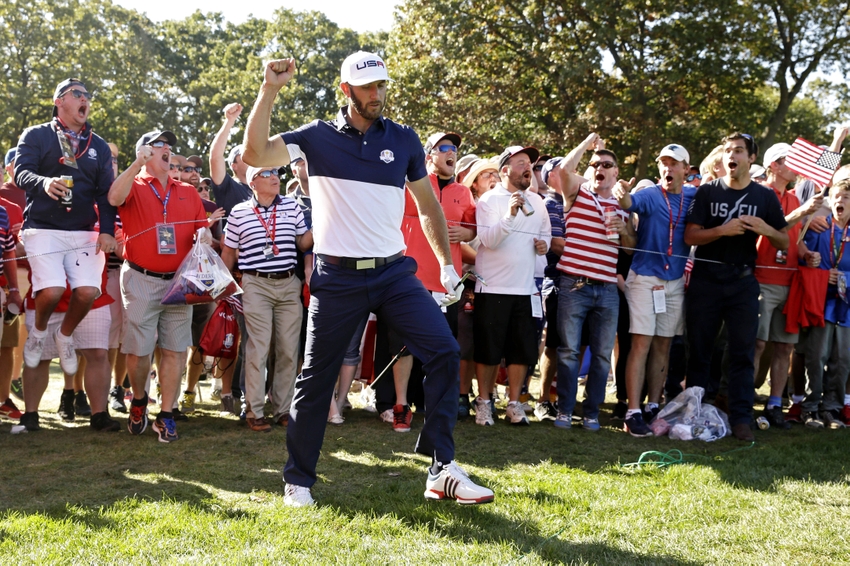 We already know Dustin Johnson is a monster when it comes to teeing off. However, these numbers on a launch monitor will make you shake your head.
Dustin Johnson, as you well may be aware by now, is one of the longest hitters in golf history. However, I'm not sure if anyone realized he can hit it as far, as what it said on the launch monitor.
Johnson's coach, Claude Harmon III, was likely shocked himself, as he took the time to post the picture on Instagram. The numbers will blow your mind.
The carry was 333 yard, with the ball rolling another 20 yards before coming to a halt. This is a whopping 42 yards over his average on the PGA Tour during the 2016 season.
And just to think, that Johnson hit a drive over 390 yards during competitive play this past season. If he can hit more fairways, and bomb it off the tee like he did with the launch monitor, then he can easily have an excellent follow-up to his Player of the Year season.
You can also expect some great duels off the tee, if Johnson, Jason Day and Rory McIlroy are playing into the weekend. But, it looks like Johnson hasn't lost a step, and how he performs off the tee will be instrumental if he plans on defending his POY honor.
His drives are what have won him so many tournaments throughout his career. This won't be any different here.
Much like basketball has become a three-point shooter's game, golf has become a long driver's sport, so Johnson fits the new generation perfectly. Even Jordan Spieth, who is mostly noted for his putting, also is much longer off the tee than you think.
Although power hitters may be erratic at times, it has become more important than ever to be able to hit longer off the tee. This isn't just because it looks cool and makes you feel macho, but with courses constantly changes the length of their designs, more players want to go longer.
It's tough to balance both power, and accuracy off the tee. But, if a player is able to accomplish that, then they'll be a short iron away from the green, leaving an easy approach shot.
It helps to make your approach strategy easier. Which is certainly nice.
So, what are your thoughts on Dustin Johnson's latest power numbers and the importance of hitting it long off the tee? Let us know in the comments section. 
This article originally appeared on