Bubba Watson one-ups his hovercart with a golf jetpack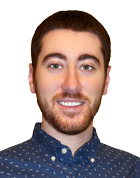 Bubba Watson isn't like most golfers. He never received lessons as a kid, he has one of the most unorthodox swings on tour, and he buttons up his shirt all the way to the top. But what makes him even more unique than any of those facts is that he's thinking outside the box to make golf more appealing.
Like designing futuristic "golf carts" with Oakley. You've probably heard of his hovercraft by now, but he and Oakley have teamed up again to take golf course navigation to new heights … literally.
Introducing: Bubba's Jetpack.
It's exactly what it sounds like, and is pretty fantastic (and seemingly dangerous). The jetpack can fly as high as 3,000 feet for those who need a true bird's-eye view of the course layout. It also flies at speeds up to 46 mph, making your round much faster to play.
And of course, there are spots for your clubs and divot mix, for when you make a crater in the fairway. Best of all, "You don't have to ride with that annoying golfer that tells you all about his score," as Watson said in the video.