Bubba Watson is hitting some monster drives at the British Open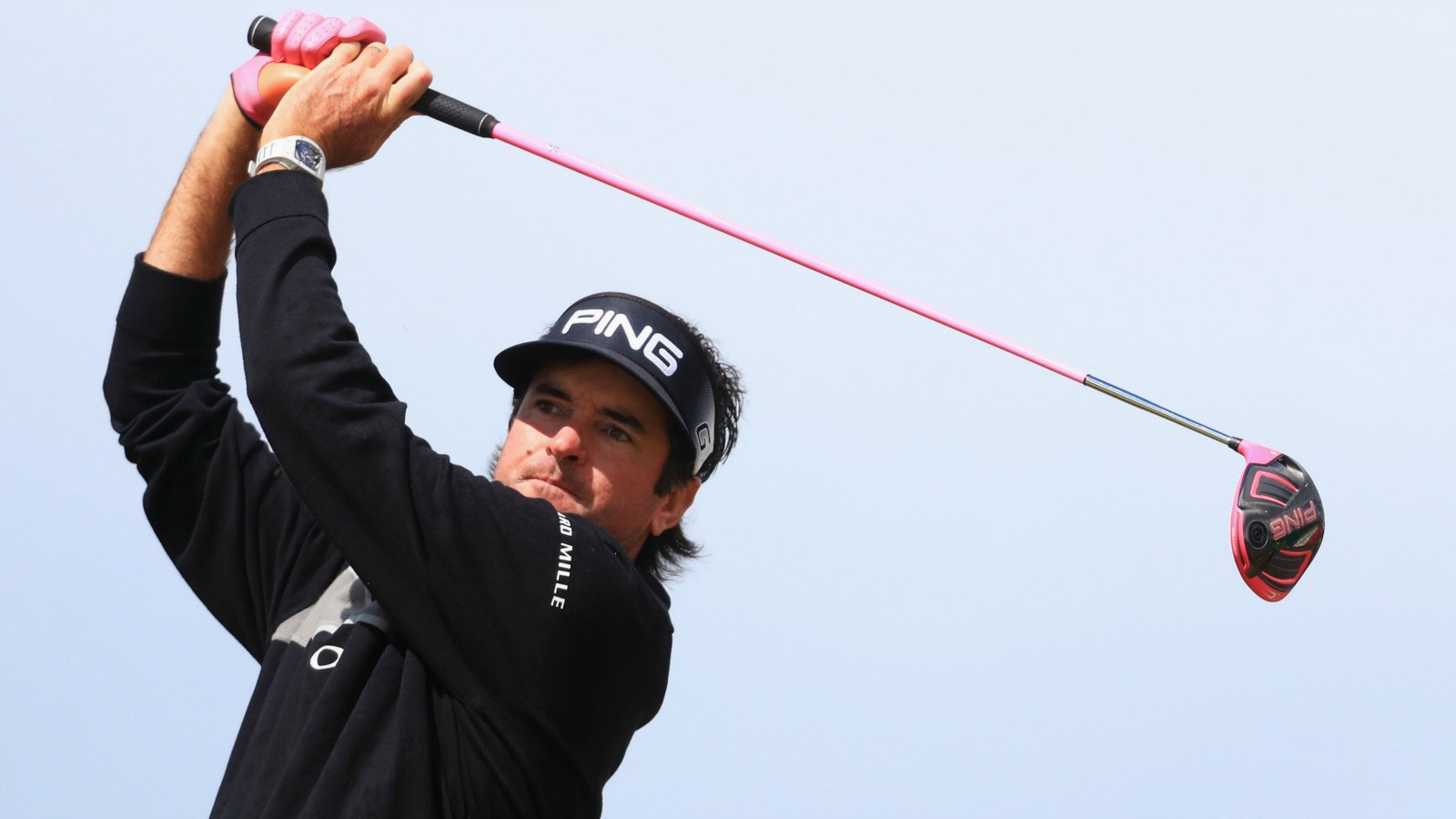 Update: Bubba Watson's red-hot start came to a screeching halt when he hit the infamous Postage Stamp hole at No. 8 … he triple-bogeyed the 123-yard par 3 hole.
Bubba Watson is pretty pumped up at the start of the British Open on Thursday.
He opened with a birdie, which is always a good confidence-builder. He followed that with a par.
Then the adrenaline kicked in and Watson went nuts.
Bubba Watson drives it past the hole on 382-yard par 4, then goes driver-wedge on 555-yard par 5. Wow. https://t.co/PnyGIQ6FKk #TheOpen

— Kevin Casey (@GolfweekCasey) July 14, 2016
Bubba Watson may have just made the most disappointing back-to-back birdies in golf history. #TheOpen

— Alex Myers (@AlexMyers3) July 14, 2016
Ah now Bubba that's just ridiculous! When they crafted these links nobody expected this! #TheOpen pic.twitter.com/M149eB1mtN

— North&WestCoastLinks (@IrlLinksGolf) July 14, 2016
First, he drove past the flag on the 382-yard par-4 No. 3, winding up on the back of the green. Then he went driver-wedge to hit the green on the 555-yard par-5 fourth hole.
That's two makeable eagle putts four holes into the British Open.
Unfortunately for Watson, he had to settle for birdies on both. Don't feel too bad for him, though — through six holes, he had five birdies and the outright (and very early) lead at Royal Troon.
Watson is fourth in the PGA in average driving distance, but ranks a whopping 172nd in driving accuracy.
Sorta like this guy:
Bubba Watson drives the green on the 3rd, that's three hundred and seventy nine yards! #TheOpen pic.twitter.com/7wZfhaUPF1

— Ladbrokes (@Ladbrokes) July 14, 2016