Bubba Watson admits fan's epic Masters burn was pretty good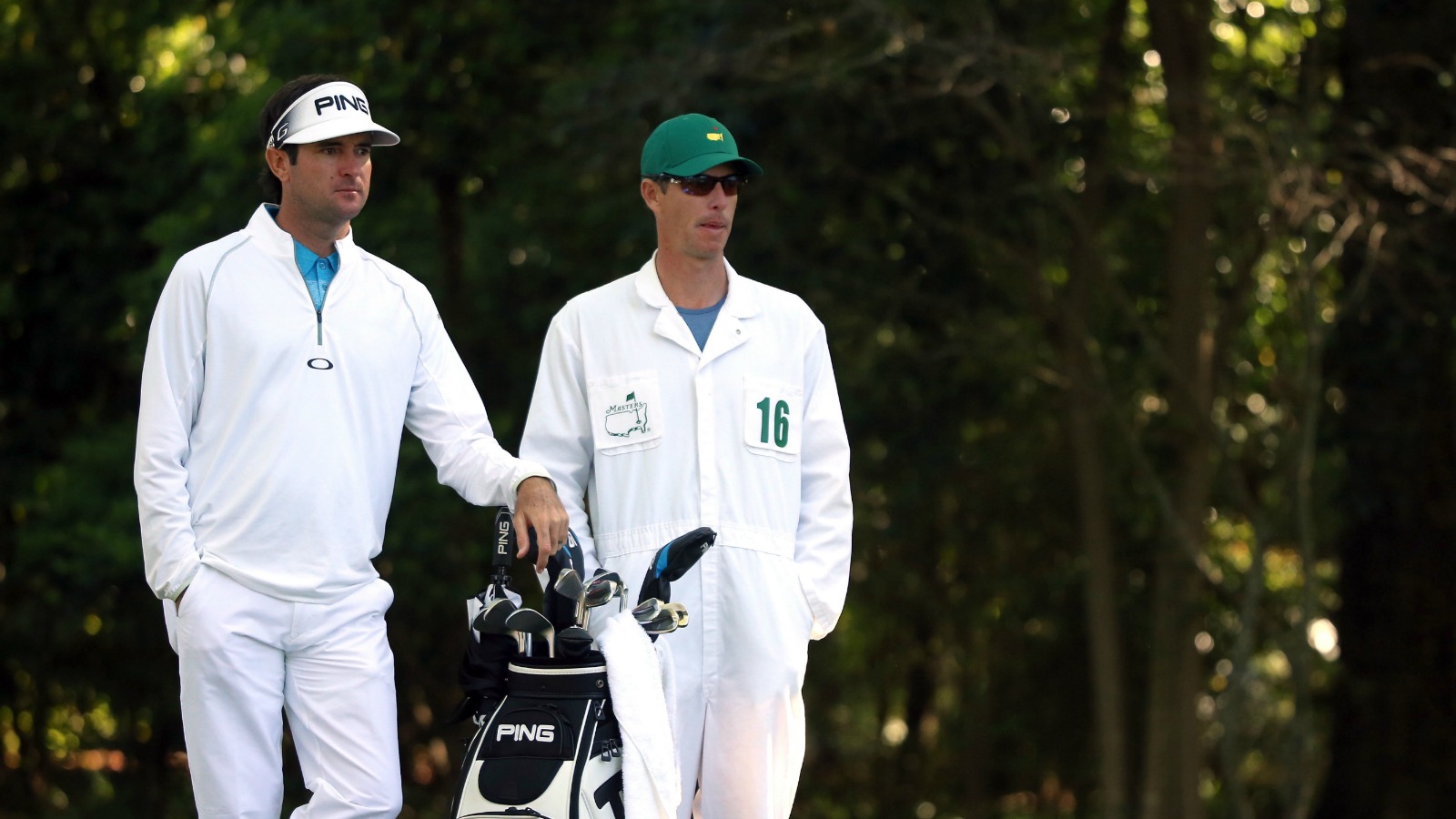 Two-time Masters champion Bubba Watson was one of the favorites to win at Augusta National earlier this month, but after playing the first eight holes of the tournament at 3-under par, Watson would go on to card scores of bogey or worse on 11 of his next 16 holes to shoot himself out of contention.
Watson only made the cut thanks to Jordan Spieth's bogey-bogey finish to his second round, which dropped the cut line and allowed Watson to play the weekend because he was within 10 shots of the leader. Watson said that he thanked Spieth that night for the mini-collapse.
Via Golf.com:
"When he hit over the green on 17, my thought to my family was "Listen, if he bogeys and gets me in, I hope he wins but at least he gets me in." And then when he missed the putt I was like, Oh my gosh …. So I saw him and his caddie and I said thank you so much for helping me out and they laughed and they said, "Yeah we're always looking out for you."
It was pretty funny. It was funny for me, maybe not for them so much. Now they know, they'd probably like those two shots back."
Watson also admitted that the heckler who roasted him in the woods after an errant drive "got me good." After blasting a shot well left of the fairway on the 10th hole, Watson arrived at his ball and asked a fan to give him some space.
"'Can you back up, you're really not supposed to be back here,' [Watson] said.
'Neither is your ball,' the fan said."
Watson says he wasn't trying to be mean to the fan, and later laughed about the burn on the green with his playing partner.
"I was just trying to be funny and that's why after I said – you know I didn't want him to take it the wrong way – so I said thanks for coming out, thank you for being out here. I wasn't trying to be mean or anything…. If I never win again I've got two green jackets. So, yeah, I wasn't trying to be mean to the guy, but I was playing in the Masters so it probably came out the wrong way, which is why I said thank you for coming out. I was just like, Oh gosh, maybe that came out bad. And at the same time I was trying to figure out how I was going to get out of these trees.
I was playing with Jeff Knox, the marker, I told him about what was said back there and he was laughing … I told him about it on the green. I said, "This person got me good." We laughed about it on the green because the spectator got me."