Arnold Palmer dead: The king's legacy will live forever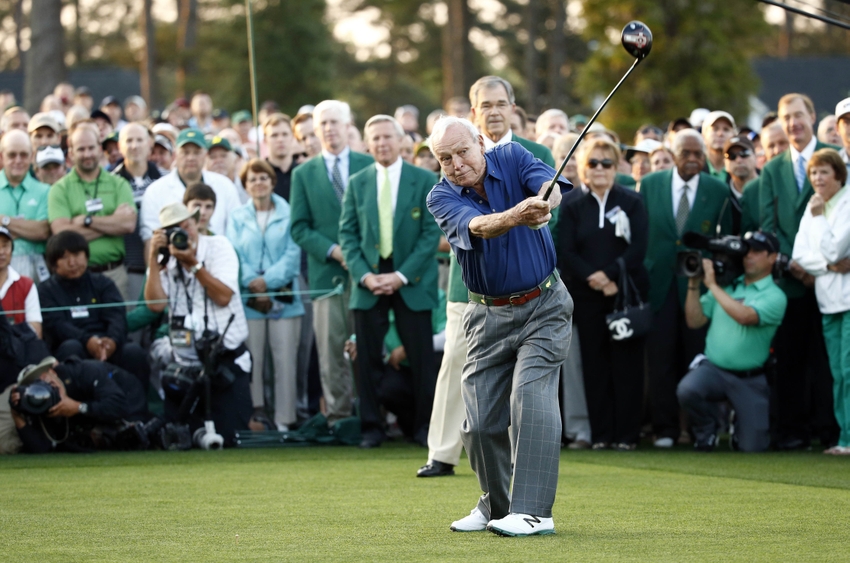 Regarded by many as the greatest golfer in the history of the sport, today we say goodbye to Arnold Palmer who not only paved the way for so many, but who changed the sport all together.
According to Golf Digest, Arnold Daniel Palmer passed away sometime after 8pm at his home in Pittsburgh, PA, he was 87. Born to Dorris and Milfred Palmer, on September 10, 1929, in Latrobe, PA, Arnold was brought up in a golfing household.
His dad was the greens keeper and teaching professional at Latrobe Country Club. At the young age of three, Milfred gave his son his first set of golf clubs. Once he learned to use them, according to his 1997 autobiography, he received the greatest advice he had ever received.
"Get the right grip. Hit the ball hard. Go find the ball, boy, and hit it hard again."
He took a country club game and made it a sport, paving the way for some of the greatest names in golf today. He won numerous games in the PGA Tour and the Champions Tour dating back to 1955.
He's won two PGA Senior Championships, has 48 consecutive starts at the Masters, and is the only person in golf history to win over a million dollars in his career. Palmer has played in over 1,000 tour events since his start in 1954.
In college, he won tournaments with ease. In fact, in four years of high school, Palmer only lost one time. In 1947, he accepted a golf scholarship and attended Wake Forest University in North Carolina. Though he was awarded an honorary doctorate in humanities, he left college one year early and joined the Coast Guard.
After his stint in the service, Palmer turned pro in 1954, he made it official by signing with Wilson Sporting Goods. In 1955, he won the top prize of $2400 and his first big tournament, the Canadian Open.
With all his achievements and accolades, he's not only the "King" of the sport as coined by many, but he was the face of a sport that is as old as time. Sixty-two years ago, he gave his life to the sport and to his fans. Today we remember a true humanitarian and a winner of seven major championships. In his case the saying is true, legends never die.
Rest in peace Mr. Palmer. Your spirit will live on forever in the world of golf.
All statistics, records and accolades courtesy of GolfDigest.com unless otherwise indicated.
This article originally appeared on