Report: Anthony Kim's been MIA because of $10M insurance policy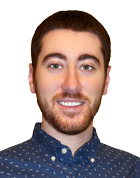 Anthony Kim's disappearance from the PGA Tour is one of the game's biggest mysteries. Why'd he leave? What's he doing? Is he really injured? The questions always will be asked, and while his absence from golf has become less, shall we say, relevant, his name hasn't been forgotten.
A ruptured Achilles tendon has sidelined Kim for the past two years. And although it's a serious injury, it doesn't take two years to recover from, does it? Sports Illustrated's Alan Shipnuck may have given us the answer in his story on golf's Houdini.
According to Shipnuck's piece posted Wednesday on Golf.com, Kim spends much of his time in front of the TV watching golf . . . not playing it. He's been spotted on the course a few times here and there — once by Phil Mickelson, even — but nothing to write home about. Why? Because Kim doesn't need golf. He reportedly has an insurance policy that could pay him even more than Billy Horschel's FedExCup payday.
Here's a part of the story:
The story sheds light on what could be the very reason Kim isn't on the course. If you were promised nearly $20 million to never play golf again, would you take it? Let's be honest: probably. And Kim very well could have the same mindset as most of us.
Shipnuck goes on to explain how it's not just the golf course that Kim is avoiding; it's the public altogether. According to sources cited in the story, he supposedly doesn't visit his favorite spots in his home of Dallas anymore, and even has made his Rolls-Royce more pedestrian looking with stock rims.
His disappearance always has been a topic of conversation, but the news in this story is unlike anything we've heard about Kim before. The idea of an almost $20 million insurance policy against a career-ending injury is insane, but is it worth staying away from the game for good?
I hope not, as should every golf fan. Kim would be welcomed back to golf with open arms. He had the potential to become one of the faces of the game, and it'd be great to see him back in top form again.
Be sure to read the whole story on Golf.com. It's worth it.
MORE FROM BACK 9:
Rory McIlroy takes target practice on River Thames
Peyton Manning Shot 72 At St. Andrews