Was Antonio Brown Worth the 1st pick in 2016?
Travis Valois/FanSided via Fantasy CPR

Fansided
Antonio Brown: Consensus 1st Pick
Antonio Brown was regarded as the best option in 2016 fantasy football drafts. Brown scored more fantasy points than any non QB in 2015. The Pittsburgh wideout delivered an impressive 136 receptions, 1834 yards, and ten touchdowns in 2015. Was Brown worth the Top Pick in 2016? How did his numbers stack up compared to other wide receivers?
2016 Performance
The 2016 campaign saw Brown finish as the 3rd best wide receiver. The 2016 season saw Brown deliver 106 catches, 1284 yards and 12 touchdowns. Posting 550 less yards, 30 less catches, two more touchdowns. His season was actually very good compared to many other WR. The following players were drafted in the first two rounds according to 2016 ADP Data from FantasyPros:
Antonio Brown, Julio Jones, Odell Beckham Jr., DeAndre Hopkins, A.J. Green, Allen Robinson, Dez Bryant, Jordy Nelson, Brandon Marshall, Mike Evans, and Keenan Allen.
That is a total of eleven players. Only 5 of those players finished in the Top 11 for WR's, Antonio (3), Julio(6), Odell(4), Mike Evans(1), and Jordy Nelson(2). Antonio Brown provided fantasy GM's what a top end WR should provide. The issue is that he was not the top player in all of fantasy football. Hindsight being 20/20, the first player off the draft board should have been David Johnson.
RB'S BOUNCE BACK
The 2015 season scared many GM's off of drafting RB's. Wide receivers became appealing as they appeared to be easier to predict and less susceptible to injury. David Johnson, Ezekiel Elliot, LeSean McCoy, DeMarco Murray, Le'Veon Bell, Devonta Freeman, and Legarrette Blount were the premier non QB scorers this season. 8 RB's populated the Top 12 non QB's in FP, with WR's finishing 7,8,9 and 12. In 2015 WR's finished 1,3,5,6,7,8, and 11, a total of 7 players, with 1 TE and 4 RB's rounding out the list. Brown finished with an impressive 207 fantasy points, but did not come close to touching Johnson's 328, or Ezekiel Elliot's 293. The top ranked WR was Mike Evans with 208 FP, he finished 18 points behind the 7th ranked RB Legarrette Blount who posted 226 FP.
SOLID PERFORMANCE
Antonio Brown had a great season. By traditional metrics he was 5th in yards, 2nd in receptions and 2nd in touchdowns. In fantasy terms he was the 3rd ranked receiver, finishing behind the leader by one point. Those who drafted Brown received solid receiving through most weeks of the season. The only issue with Brown's season was that he did not replicate his 2015 campaign where he was the best non QB in football. Overall Brown was worth the first pick in the way in which he was a top end WR, but proved that a top end RB is the better pick in a fantasy draft. I imagine most people who picked Brown finished better than those who picked AP or Todd Gurley. I also imagine most people who picked David Johnson finished better than those who drafted Brown. It was a good season but not one for the record books.
Want your voice heard? Join the Fantasy CPR team!
Stay tuned to Fantasy CPR for all the latest fantasy football news as we take you through the NFL playoffs and get you ready for the NBA and NHL daily fantasy sports action!
More from Fantasy CPR
This article originally appeared on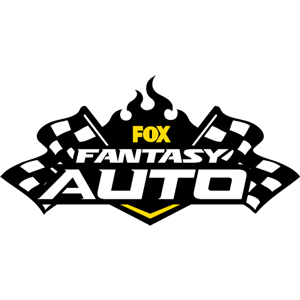 FOX Fantasy Auto
Form a Racing Team, Compete for Prizes
Play Now!