Fantasy Football: Five Kansas City Chiefs To Play Vs Denver Broncos
Ben Almquist/FanSided via KC Kingdom

Fansided
In their final home game of the 2016 NFL season, the Kansas City Chiefs will take on the Denver Broncos. Here are five Chiefs to play in Fantasy Football.
The Kansas City Chiefs are in their final weeks of the regular season and Fantasy Football owners are in their championship rounds. That may be good or bad news for you depending on how things have panned out. For the most part this year, if you've followed my fantasy advice you should be doing pretty well. Of course, if you followed it entirely then you have played five guys from the same team every week…which is always a huge mistake.
As a whole, the Kansas City Chiefs have not put up great numbers. However, there have been several individuals that have had solid years. Travis Kelce, Tyreek Hill, and the defense have especially been strong performers. To a lesser degree, and depending on how your league is set up, Alex Smith and Spencer Ware have also been decent plays.
As we head to the finish line of the 2016 fantasy season, it's important to get things right. Fortunately for you, the Chiefs have a pair of favorable match ups to finish the regular season with. Since the Chiefs will likely need to win both games to finish out the year, it is likely that you can expect some decent scoring performances to bank on.
Play At Your Own Risk
Kansas City Chiefs fans and Fantasy Football owners are finding out that the Chiefs offense is not well-built for Spencer Ware. Though a talented running back, he is playing behind an offensive line built for Jamaal Charles, and not a power back. However, the Broncos run defense is in shambles and Ware is a good receiver. So maybe he does have a big day.
Week 15 Top Scorers – 46 points
Tyreek Hill – 12 points
It was another strong week in Fantasy Football for Kansas City Chiefs receiver Tyreek Hill. The dynamic rookie led the team in fantasy scoring despite touching the ball only once on offense. You would think the Chiefs would start using him a little bit more. Of course, the team may simply be limiting game tape on him before the playoffs start.
Alex Smith – 11 points
It wasn't a very strong game for Alex Smith this week. However, a rushing touchdown somewhat salvaged his fantasy performance. Smith needs a big bounce back game though as he is under fire from Chiefs Kingdom once again. In the past, he has generally answered the bell in these situations. Hopefully that continues.
Spencer Ware – 9 points
It wasn't a bad Fantasy Football week for Chiefs running back Spencer Ware. However, he is still not finding the endzone and left a touchdown on the field last week. That drove Chiefs fans and his fantasy owners absolutely nuts. Ware isn't showing the same burst and drive he did last year and to start this year, but that may be an offensive line issue.
Jeremy Maclin – 8 points
Yes, this was absolutely a good sign for the Chiefs premier wide receiver. A strong 82 yard performance is exactly what Jeremy Maclin needed. Hopefully this gets him back on track for the Chiefs. If he can build on this performance, he should pay off big over the next couple of weeks for his fantasy owners.
Chiefs D/ST – 6 points
It could have been a huge game for the Chiefs defense. However a three score fourth quarter shot them down. It was still a decent fantasy performance for the group. However, they need to build on this and get back to consistently pressuring the quarterback. This group has shown the ability to put up some points.
Cairo Santos – K
Projection: 3/3 FGs (Long of 40+), and 3/3 XPs
Fantasy Football owners have to be getting frustrated with the Kansas City Chiefs offense right now. For whatever reason, Andy Reid seems to be getting less aggressive in the second half of games. That means the Chiefs tend to stop scoring points late in the game. Specifically, that limits the ability of Cairo Santos to put points on the board.
However, this week seems like a golden opportunity for the Chiefs kicker. A division rival, in a must-win game, at home for the last time this regular season, against a weak defense. It is time for the Chiefs to make a statement. If the offense can do that, then Santos will be called on quite a bit, and his fantasy owners will reap the benefits.
At this point in the season, you really shouldn't be trading out kickers all that much. Especially if you have a guy on a playoff contender. Those kickers will be seeing the most action which means the most opportunities to score points. As a DFS play, Santos is just as good as any other option you'll have.
Jeremy Maclin – WR
Projection: 6 Catches for 70+ yards and 1 TD
I have been saying for a while now that Fantasy Football owners should hold off on Kansas City Chiefs receiver Jeremy Maclin until he had a solid day. Well, that solid day came last week against the Titans. So, true to my word, I am no ready to advise using him. Even though the Chiefs are taking on a strong secondary with the Broncos, I think this plays well for Maclin.
The Chiefs offense should be able to set the tempo against a Broncos defense that struggles in the middle. While Denver does feature some solid corners, KC will have the ability to move Jeremy Maclin around to get favorable match ups. He is going to have some solid opportunities to make plays this week.
Jeremy Maclin could be a strong candidate for a late season addition for fantasy owners. That is especially true with the Chiefs having to win their remaining games. Many other teams will likely be shutting down star players to avoid injuries in meaningless games. So check your match ups. Maclin could also be an advantage to have in DFS leagues.
Travis Kelce – TE
Projection: 8 Catches for 100+ yards
The last time Travis Kelce faced the Denver Broncos, his Fantasy Football owners were rewarded with a ten point performance. After a down week against the Titans, you should expect "Zeus" to bring the thunder this week as KC is in a must win game. Over the second half of the season, Kelce has emerged as one of the best tight ends in the NFL.
Simply put, the Denver Broncos do not have anyone that can consistently match up with Travis Kelce. I don't care what name you throw out there or what reasoning you give. Kelce is simply the better player and athlete than whoever Denver puts in front of him. There really is no reason why the Chiefs tight end shouldn't have another big day.
I shouldn't even have to talk about Travis Kelce being on your fantasy roster. If he wasn't there already, then you made your mistake a long time ago. As of now, Kelce ranks as the second best fantasy tight end in the NFL. As a DFS play, he is a reliable option on a week to week basis if you can afford him.
Tyreek Hill – WR
Projection: 5 Catches for 80+ yards and 1 TD, 3 Carries for 50+ yards and 1 TD, 1 Return TD
The last time Kansas City Chiefs rookie receiver Tyreek Hill faced the Broncos, he went absolutely ham on them to the delight of his Fantasy Football owners. He has had multiple games now where he has helped fuel the Chiefs to victory with huge performances. The dynamic playmaker is a threat to score every time he touches the ball, and the Broncos didn't have an answer for him last time.
I'm sure Denver is looking for ways to limit Hill from killing them this time around, but with Jeremy Maclin back in the mix, I don't see how they do it. Denver's defense is stretched thin, especially against the run. That means they are going to have a hard time scheming for a player like Tyreek Hill who the Chiefs don't use consistently enough for defenses to game plan around.
If Hill isn't in your league lineup by now, you simply missed the train. This young man has taken over the NFL highlight reels during the second half of the season. If you have a "Keeper" league, it would not be foolish to put some thought into holding onto him. As a DFS play, Tyreek Hill is a solid option every single week.
Chiefs Defense/Special Teams
Projection: 5 Sacks, 3 INTs, 1 FF, and > 15 points
There is absolutely no reason why the Kansas City Chiefs defense shouldn't be teeing off this week in Fantasy Football. That is especially true of a pass rush that has been held in check recently, but now faces a struggling offensive line. Bob Sutton's unit needs to be in full out attack mode this week, forcing Trevor Siemian into bad positions.
The Broncos offense has taken a huge step backwards recently as the run game has simply fallen apart. Denver is throwing the ball 40 times a game as they try to keep pace with opponents. That is a call for the Chiefs to bring heat on almost every play. KC should also have some added confidence in their corners in this situation. Marcus Peters is who he is, but the emergence of Terrance Mitchell is really the key here as he is a clear upgrade (for now) over Phillip Gaines.
As we close out the season, you need to have this opportunistic Chiefs defense in your lineup. They have favorable match ups remaining this year and should be able to give you a huge boost in your championship rounds. For DFS play this week, I absolutely love the Chiefs defense. Be on the right side of this decision.
Who To Sit
Chris Conley
It has been a rough season for the Kansas City Chiefs second year receiver, especially in Fantasy Football. Chris Conley has had a couple of decent games, but has not been able to consistently get open. When he does beat his coverage, he has struggled to haul in passes. He may get some more looks this week, but this is not something worth betting on.
Albert Wilson
Since the return of Jeremy Maclin, the Chiefs have simply stopped targeting Albert Wilson. It's too bad as Wilson had turned into a pretty reliable target with Maclin out of the lineup. Now regulated to a backup role, you should probably close the book on Wilson for the remainder of 2016. We'll see what the future holds.
Alex Smith
Over the past few weeks, Alex Smith has seemed to get more and more conservative. Whether that is on him or the play calling, I'm not sure. However, the Chiefs passer is not taking many shots down the field after halftime. If the Chiefs and Smith would just stay aggressive throughout the game, he would be crushing Fantasy Football right now.
It appears to be a very strong match up for the Kansas City Chiefs this week. KC has advantages all over the field that should present favorable scoring match ups in Fantasy Football. Really, this is all going to come down to whether or not the team decides to be aggressive. The Chiefs need a statement win, and this is a good opponent to get it against.
This article originally appeared on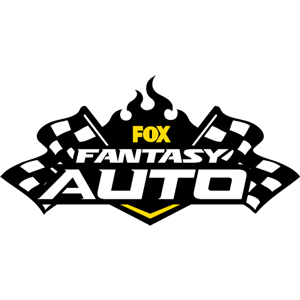 FOX Fantasy Auto
Form a Racing Team, Compete for Prizes
Play Now!