FanDuel NFL: Wild Card Playoffs
Matt Rogers/FanSided via Fantasy CPR

Fansided
FanDuel NFL: Wild Card Playoffs is a column highlighting the best player options for your FanDuel NFL lineups focusing on salary and expected points considering opposing matchups each week. The intention of this article is to help you build your FanDuel NFL lineup for the most likely big payday each week.
The 2016 NFL regular season is over. The 2017 NFL playoffs begin this week. We'll have four Wild Card match-ups to focus on this week, for our FanDuel NFL lineups:
Raiders at Texans (4:35pm ET)
Lions at Seahawks (8:15pm ET)
Dolphins at Steelers (1:05 ET)
Giants at Packers (4:40pm ET)
With a limited number of only eight teams playing this weekend, we'll have to dig through each players match-up to consider the best plays for this weekend. Also, many options have better playoff experience compared to other players. Now, let's take a look at the players we're targeting for quarterback:
FanDuel NFL Wild Card Week – QB
Before you automatically plug Big Ben or A-Aron into your lineups this week, keep this in mind. The Seattle Seahawks are playing a Detroit Lions defense who has given up the second-most fantasy points to quarterbacks this season, including 32 touchdowns (31st in the NFL).
Couple that information with the fact that Russell Wilson ($7,700) and the Seattle Seahawks have the 8th best passing game in the NFL this year, and you have to strongly consider Wilson for QB this week. The Seahawks are also playing in Seattle, where they've historically been a better all-around football team.
Taking a conservative approach, Wilson should be able to squeeze 15-20 FanDuel NFL points out of the Lions, on a bargain salary, compared to Roethlisberger or Rodgers. This pick will also allow us better options, later in the article, at Running Back and Wide Receiver.
FanDuel NFL Hand-Off QB Options:
Aaron Rodgers ($8,600 / NYG)
Ben Roethlisberger ($8,500 / MIA)
FanDuel NFL Wild Card Week – RB's
With limited options this weekend, we've got to find way to afford locking down the big play options like Le'Veon Bell ($10,300). We already talked about Wilson at QB, and we need a bargain RB, we'll visit that option next.
Bell already logged nearly 16 FanDuel NFL points in Miami earlier this season. Now with two weeks rest and playing at home, we expect Bell to log over 20 points this week. The Steelers will likely turn to their star players to make the AFS Semifinals. Bell is the top dog in Pittsburgh.
This week, Zach Zenner ($6,200) will be a hot commodity. With everyone trying to afford Bell or Ajayi, the logical solution is to find a second cheaper option at running back. Among the options, Zenner is the most attractive.
While I don't love the idea of playing running backs against the Seattle Seahawks stellar defense, Zenner logged 97% of the Lions' snaps last week, according to PFF. Zenner had a fantastic close to the season, logging around 20 FanDuel NFL points-per-game in each of his last two games, on a rock-bottom $4,600 and $4,500 salary. Zach is your best value option at running back this weekend.
FanDuel NFL Hand-Off RB Options:
Lamar Miller ($7,100 / OAK)
Jay Ajayi ($8,300 / PIT)
FanDuel NFL Wild Card Week – WR's
I can't afford Aaron Rodgers and Le'Veon Bell, so to keep Bell and get some benefit of Rodgers game, my top wide receiver is Jordy Nelson ($8,500). After a cool start, Nelson had an amazing season with nearly 100 receptions, over 1,200 yards, and 14 touchdowns. The touchdown mark is the most of any wide receiver during the regular season.
Regardless of how well the Giants defense continues to play against the pass this week, Nelson will find the ball often, and likely finds the end zone as well.
Rounding out the wide receiver corp is Doug Baldwin ($6,900) and Sterling Shepard ($5,100). Given we picked Wilson as our quarterback, Baldwin should be an obvious play. Baldwin should have a fantastic day against a terrible Lions pass defense, and is an added bonus with our Seahawks passing game choice.
Shepard is developing into a great option opposite Odell Beckham, Jr for the Giants as the season winds down. Sterling is an attractive value option for this weekend, making the lineup affordable while still having the potential for a double-digit FanDuel NFL point day.
FanDuel NFL Hand-Off WR Options:
Odell Beckham ($8,900 / GB)
Antonio Brown ($9,100 / MIA)
Jarvis Landry ($6,400 / PIT)
FanDuel NFL Wild Card Week – TE/K/DST
With only one touchdown this season, Eric Ebron ($5,700 / SEA) isn't the top tight end option. However, for under $6,000, we're getting a TE who had over 60 receptions (9th among TE's in the NFL) and over 700 yards (8th among TE's in the NFL). Also, the Seahawks have fantastic corners, and Matt Stafford will likely look to Ebron in the middle of the field to keep the ball moving.
FanDuel NFL Hand-Off TE Options:
Jimmy Graham ($6,600 / DET)
Kicker: Mason Crosby ($4,600 / NYG)
While the New York Giants defense has been hot lately, so have the Packers offense. I also love playing kickers when they're playing at home. They're more comfortable not only with the field and goal post, but also dealing with weather conditions when at home.
Defense: Houston Texans ($4,800 / OAK)
The Houston Texans took a step down when they lost J.J. Watt for the season. But the Texans defense still has key players stepping in to support a solid defense while Watt's on the mend. I don't love the Texans odds during the playoff run, but against an Oakland Raiders team desperate to find a QB to replace injured Derek Carr, they're in a perfect spot for us this week.
This lineup should land us with $200 salary left, and roughly 125 points. As always, keep an eye on the injury reports, with some injury concerns for our lineup options each week. Good Luck FanDulers & Happy New Year!
More from Fantasy CPR
This article originally appeared on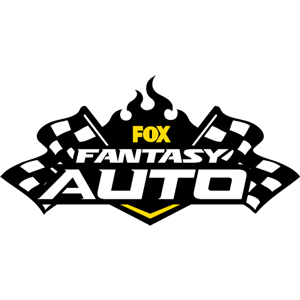 FOX Fantasy Auto
Form a Racing Team, Compete for Prizes
Play Now!