FanDuel NFL: New Years Day Lineup
FanDuel NFL: New Years Day Lineup is a column highlighting the best player options for your FanDuel NFL lineups focusing on salary and expected points considering opposing matchups each week. The intention of this article is to help you build your FanDuel NFL lineup for the most likely big payday each week.
We'll focus on all 16 NFL games scheduled in week 17. This week's schedule is more simplified. Every game is on Sunday. Nine games play at 1pm ET, six games start at 4:35pm ET, and the premiere matchup of the day is the 8:30pm ET Packers visiting the Lions in Detroit.
Keep a sharp eye on the status of each teams starters as we approach the end of the week. Many teams are now eliminated from the playoffs, or some have locked up their playoff position. So, it's possible several key players could sit out, or plan to play only half of a game.
Finally, a long with the recommended lineup option for each position, is a 'hand-off' option for when you would prefer to fade the suggested option. The hand-off options are listed in order of greatest value.
Now, let's take a look at the players we're targeting for quarterback:
FanDuel NFL Week 17 – QB
Unfortunately for Russell Wilson ($7,600), the Seattle Seahawks pass blocking hasn't been good this season. But, Wilson is an illusive quarterback who keeps plays alive. And this week, the Seahawks are playing one of the worst pass rushing defenses in the San Francisco 49ers. The 49ers also have a dreadful run defense, which should allow the Seahawks to move the ball without putting too much pressure on Russell.
While the Seahawks locked up their division, Seattle is still trying to position itself among the top seeds in the NFC. Like last week, when Wilson piled up over 33 FanDuel NFL points, the hawks have something to play for this week. And with a great matchup, I love Wilson's value. He could land over 20 points, and leave us with plenty of cash for a big season-ending splurge on running backs.
FanDuel NFL Hand-Off QB Options:
Aaron Rodgers ($8,800 / DET)
Matt Ryan ($8,700 / NO)
FanDuel NFL Week 17 – RB's
With Le'Veon Bell very likely to sit on Sunday, we turn our attention to the next best option at Running Back. David Johnson ($9,300) is having a historic season. Johnson has 1,233 rushing yards and 841 receiving yards through 15 games. David also has a joint 20 touchdowns. DJ has been fantasy gold this season. Still likely in pursuit of multiple records, Johnson should be back on the field again this week, even though the Cardinals are eliminated from the playoffs.
In week 17, the Cardinal play the L.A. Rams. The Rams defense has been solid, in total, but with Jeff Fisher's firing and early elimination from the playoffs, the Rams have been spiraling downward. Los Angeles has lost six straight. And the last time Johnson played the Rams, he was able to pile up over 120 yards. This should be a big finish for David Johnson.
Bilal Powell ($6,600) has been a diamond in the rough toward the end of the season. While the Jets are reeling from a horrendous 2016 season, Powell is averaging just over 10 FanDuel NFL points-per-game. This week, the Jets play a Buffalo Bills team who just fired their head coach. Also, while the Bills had a solid defensive year, their run defense is mediocre at best. This is a juice matchup, and great value pick this week.
FanDuel NFL Hand-Off RB Options:
DeMarco Murray ($7,800 / HOU)
Thomas Rawls ($7,400 / SF)
FanDuel NFL Week 17 – WR's
Several teams head into week 17 needing big wins. With that in mind, there will be some big-play wide receivers piling up points as each of these teams press for a win. The Tampa Bay Buccaneers and Washington Redskins each are still in the playoff hunt, and have strong passing games. And the Atlanta Falcons are playing for a 2nd seed in the NFC.
So with that in mind, Mike Evans ($8,400) and Pierre Garcon ($5,600) are two very exciting options this weekend. Evans has a juicy matchup against a Carolina Panthers secondary reeling from cheap financial decisions made last offseason.
While the Giants defense has kept the team together this season, Garcon is averaging around 12 FanDuel NFL points-per-game over the Skins last four games. And the Giants secondary was unable to prevent the Philadelphia Eagles from some big pass plays the last week. The Evans/Garcon pairing makes for an exciting set of games this Sunday.
Finally, Julio Jones ($8,300) struggled last week against the Panthers, compiling eight FanDuel NFL points. But that was Julio's first game back after taking a few weeks off with an injury. This week, the Falcons face a New Orleans defense who struggles on the road. In Atlanta, Jones should light up the stat board as the Falcons press for a 2nd seed in the NFC.
FanDuel NFL Hand-Off WR Options:
Jordy Nelson ($8,200 / DET)
Julian Edelman ($6,800 / MIA)
T.Y. Hilton ($7,800 / JAX)
FanDuel NFL Week 17 – TE/K/DST
Gary Barnidge ($4,500 / PIT) isn't a tight end I've turned to often this season, or ever. Once a darling of fantasy football players, Barnidge has been mostly quiet this year. But, Gary is averaging over five FanDuel NFL points per game, and the last time the Browns played the Steelers, he had over nine points. Also, the Steelers indicted they're likely to sit several key players to rest them for the playoffs. This could be a key bargain play this weekend.
FanDuel NFL Hand-Off TE Options:
Greg Olsen ($6,900 / TB)
Kicker: Stephen Gostkowski ($4,700 / MIA)
Kickers don't get time off in week 17, and neither do the New England Patriots. Bill Belichick indicted he plans to play each of his starters against the Miami Dolphins on Sunday. The Pats should, again, have several scoring opportunities. This should be another solid weekend for Gostkowski.
Defense: Minnesota Vikings ($4,600 / CHI)
After a great start to the year, the Vikings have been eliminated from the playoffs. But the Vikings defense will still have a great day against a terrible Chicago Bears offense, in Minnesota, this Sunday. The Vikings are big favorites and will capitalize on Matt Barkley mistakes.
This lineup should land us with $400 salary left, and roughly 140 points. As always, keep an eye on the injury reports, with some injury concerns for our lineup options each week. Good Luck FanDulers & Happy New Year!
More from Fantasy CPR
This article originally appeared on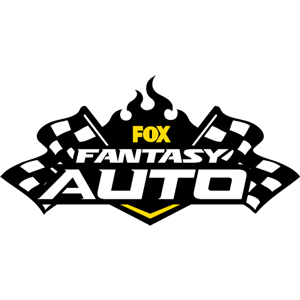 FOX Fantasy Auto
Form a Racing Team, Compete for Prizes
Play Now!