Yankees at Rays game preview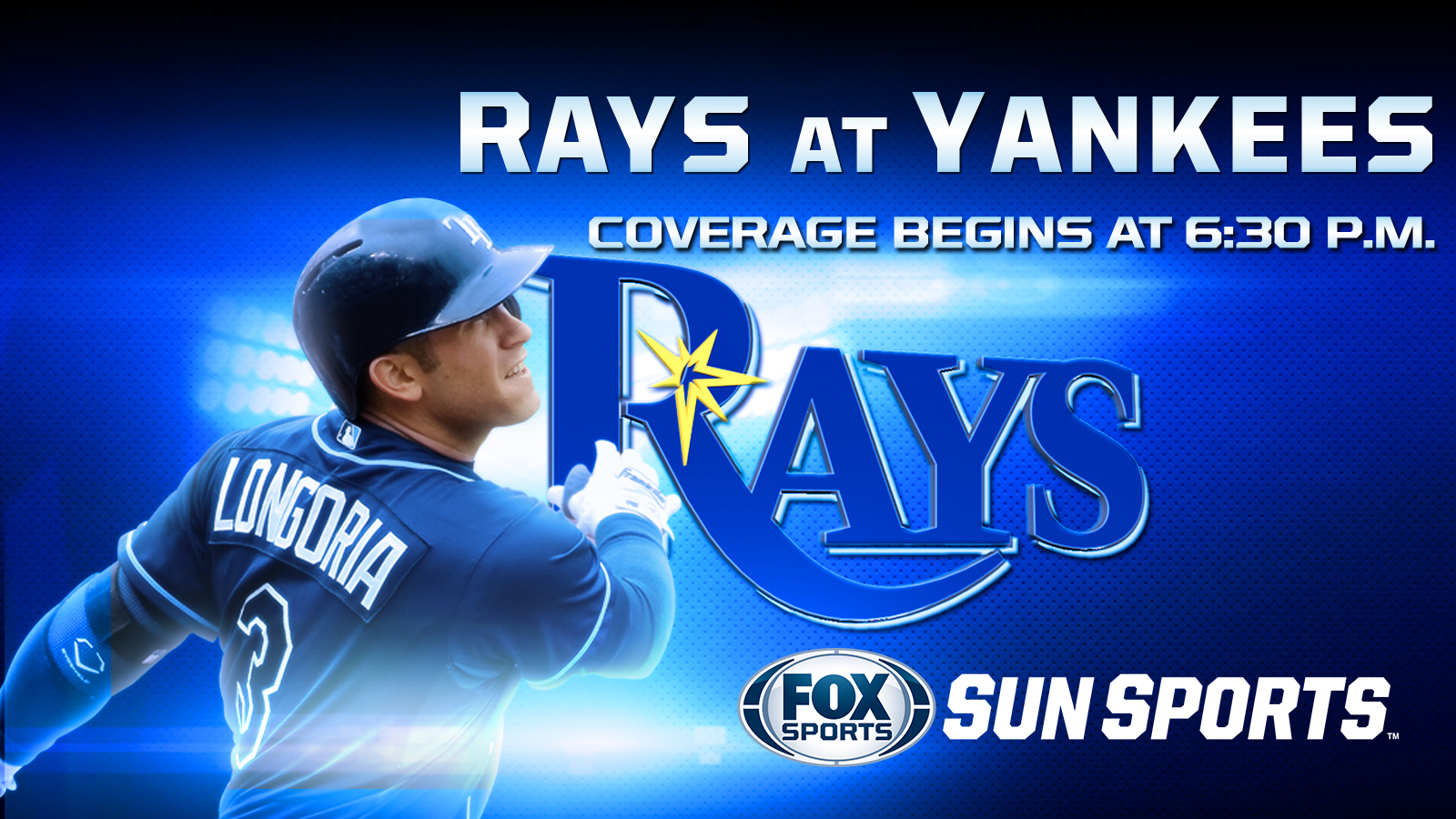 After breaking out to end their lengthy skid, the Tampa Bay Rays hope Chris Archer can bounce back from a rough outing and remain tough on the New York Yankees.
The right-hander looks to improve to 4-0 against the Yankees on Saturday night at Tropicana Field.
Tampa Bay (8-9) was outscored 32-7 during a four-game slide that ended Friday when it overcame a 4-0 deficit to pound out 16 hits for an 11-5 win over New York. The Rays have won nine of 12 against the Yankees (10-7), and gained some much-needed offensive confidence after totaling 16 runs in the previous 10 contests.
"I like to believe this is a definite reboot kind of a game," manager Joe Maddon said.
The loss snapped a five-game winning streak for New York, which allowed eight runs during that stretch.
Evan Longoria, James Loney and Wil Myers combined for eight hits and the last two totaled seven RBIs as Tampa Bay scored nine times in their last three at-bats.
Loney, who drove in four of those runs, is 9 for 15 with seven RBI in his last four games versus New York. Longoria is 5 for 7 in the first two games of the set and batting .468 (22 for 47) during an 11-game hitting streak against the Yankees.
Archer (1-1, 4.50 ERA) posted a 1.23 ERA while winning all three starts versus New York in 2013.
However, he needs to rebound after allowing career highs of seven runs and 12 hits in five innings of a 7-1 loss at Baltimore on Monday. Archer yielded two runs and 10 hits over 13 innings in his first two outings.
"If there is anything to take away from (Monday's game) I think it's how positive and encouraging my teammates were," Archer said. "They fully believe in me, and when I came out they all said, 'In five days, you're going to make somebody pay.'"
New York's Jacoby Ellsbury is 6 for 7 against Archer, and including last season's playoffs with Boston, is batting .452 (14 for 31) in his last seven against the Rays.
Scheduled Yankees starter Ivan Nova (2-1, 5.94) gave up two runs in 7 1/3 innings of a 3-2 win over Boston on Sunday to bounce back after allowing seven in 3 2/3 frames of a 14-5 loss to the Orioles on April 8.
"I thought he had better command of his curveball (Sunday), which was a huge difference," manager Joe Girardi said when comparing Nova's last two outings.
The right-hander went 5-1 with a 2.03 ERA in six starts against the Rays over 2011 and 2012, but was 0-3 while posting a 2.63 ERA and receiving three total runs in four outings last season.
While New York expects to welcome back Mark Teixeira (hamstring) from the disabled list Sunday, it's uncertain if Carlos Beltran will be in the lineup after he missed Friday's game because of left shoulder and right wrist soreness.
"We don't want him to be out for a long period of time," Girardi told the Yankees' official website. "We've just got to get him to where he's feeling a little bit better."
Beltran was 8 for 15 in four games before he went 0 for 5 on Thursday.