Yankees at Rays game preview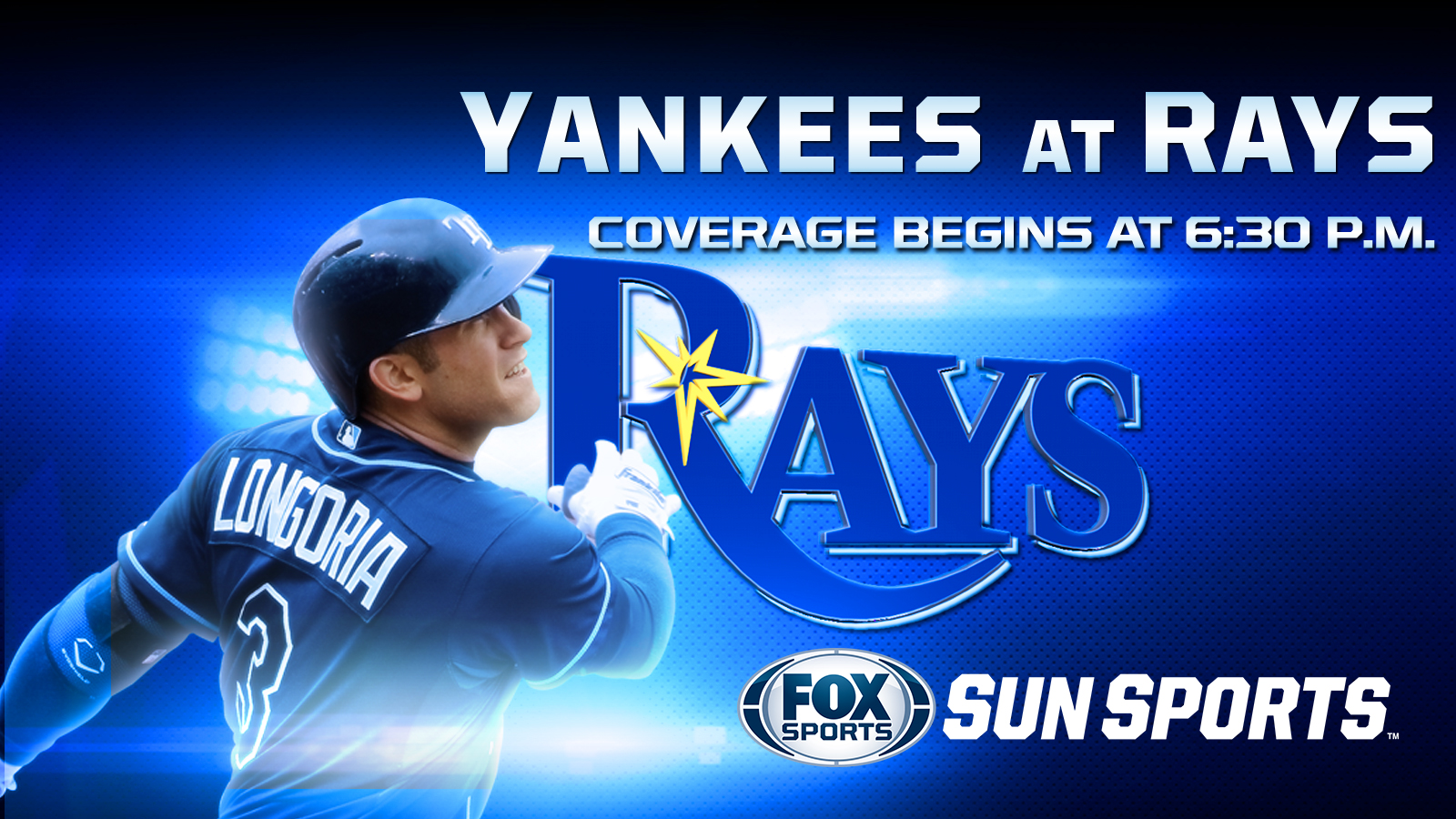 With a starting rotation battered by injuries, the Tampa Bay Rays need David Price to be at his best.
Looking to help the Rays avoid a fourth consecutive defeat Thursday night, Price attempts to continue his success against CC Sabathia and the visiting New York Yankees, who are trying for a fifth straight win.
Two days after Tampa Bay (7-8) announced left-hander Matt Moore will undergo season-ending elbow surgery and join Alex Cobb (strained oblique) and Jeremy Hellickson (elbow) on the disabled list, Price (2-0, 2.91 ERA) will be counted on to end the Rays' slide.
"You can't go out there and add extra pressure, knowing that a couple of our other staff members have gone down right now, or whether or not we have kind of a light bullpen," Price told the Rays' official website. "You definitely know the situation at hand. I don't think applying added pressure to yourself does you any favors."
Price, who allowed a run, four hits and struck out 10 in 8 1-3 innings of a 2-1 win at Cincinnati on Friday, is 9-4 with a 3.66 ERA in 20 starts against the Yankees (9-6), including 4-1 with a 2.48 ERA in his last six.
This will be the 10th time he's opposed Sabathia (1-2, 6.63), and the Rays have won eight of those matchups with Price going 6-1 with a 2.68 ERA.
Sabathia is 1-6 with a 6.11 ERA in his last eight starts against the Rays, and 0-5 with a 4.50 ERA in his past eight at Tropicana Field.
The left-hander has allowed five homers in three starts this season, including two and four runs in seven innings of a 4-2 loss to Boston on Friday.
"I just haven't been able to put a whole game together," he said. "I'm pitching well at times, but I need to be able to stay even-keeled and make pitches in big situations."
Sabathia has a tough act to follow after starters Masahiro Tanaka and Michael Pineda had a hand in New York winning 3-0 and 2-0 in Wednesday's day-night doubleheader against the Chicago Cubs.
"It just goes to show you how well our pitchers threw," manager Joe Girardi said. "When you shut out a team for 18 innings you're doing things right."
The Yankees, who have yielded 11 runs while winning five of six, last blanked three straight opponents June 6-8, 1962.
Carlos Beltran homered in the first game and went 3 for 7 on the day. Beltran, who has never faced Price, is 8 for 15 with three homers, three doubles and five RBIs in the last four contests.
With Wednesday's 3-0 loss at Baltimore, the Rays have been outscored 37-14 and hit .191 while losing six of nine.
"It's been tough," manager Joe Maddon said. "We're seeing pitches, working good at-bats, hits are not forthcoming."
Reigning AL Rookie of the Year Wil Myers went 0 for 7 with four strikeouts during the rain-abbreviated two-game set against the Orioles to drop his average to .200.
He went 3 for 9 with a grand slam off Sabathia last season.