Washington Wizards at Miami Heat game preview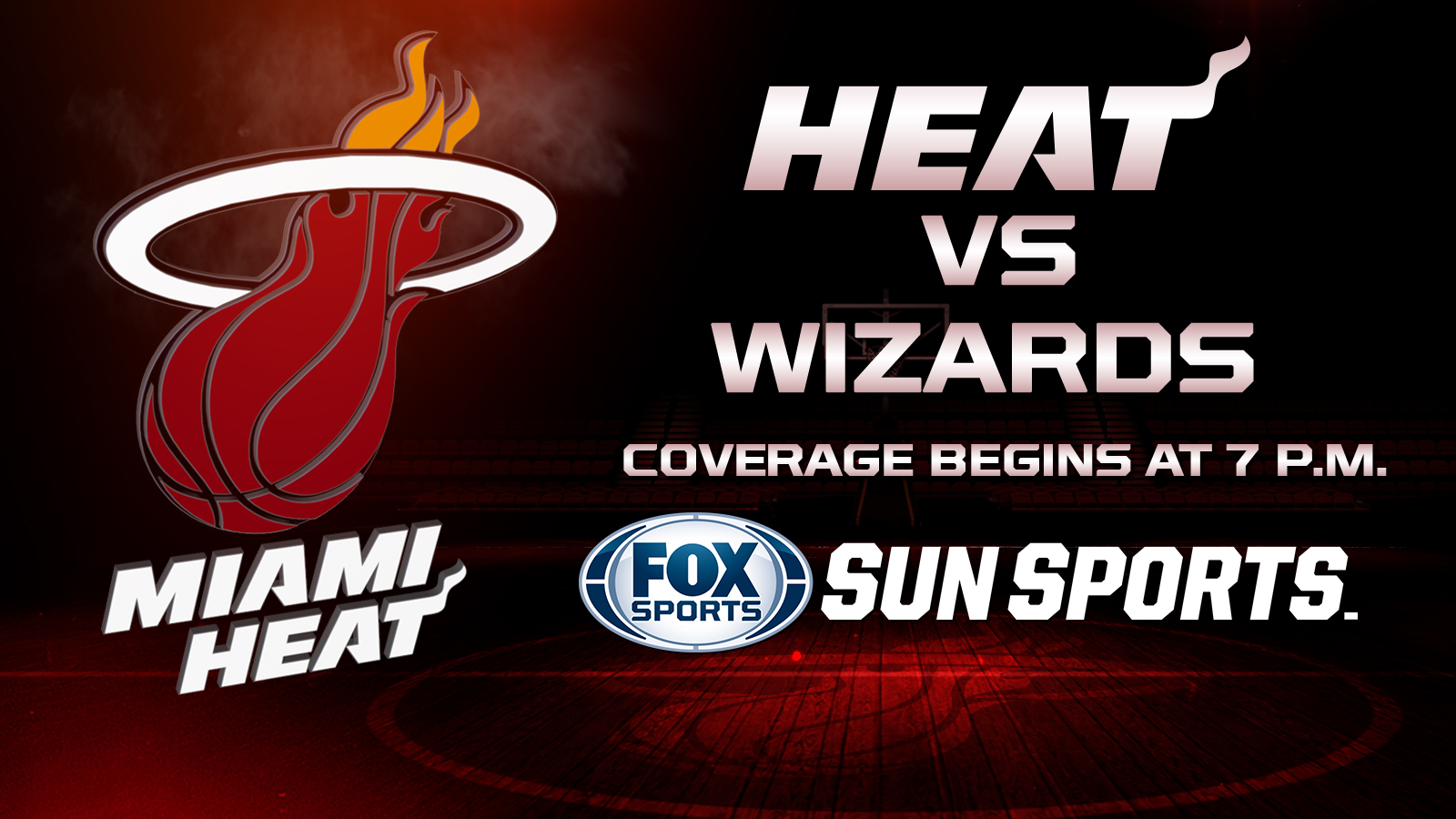 TV: Sun Sports
Time: Pregame coverage begins at 7 p.m.
With John Wall directing the offense, the Washington Wizards have been difficult to slow down while compiling their best record in over 35 years.
That certainly isn't a good sign for a Miami Heat team that has struggled to defend opponents on its own floor.
Wall and the Southeast Division-leading Wizards look to add to their longest winning streak of the season Friday night when they try to send Miami to its longest home losing streak in almost seven years.
After being named Eastern Conference Player of the Week for the fourth time, Wall finished with 21 points and matched a career high with 17 assists in a 109-95 home win over Minnesota on Tuesday.
He had only three turnovers in what he described as his best performance as a Wizard. He's averaging a league-high 13.2 assists in December while ranking in the top 10 among starting point guards with a 3.13 assist-to-turnover ratio.
"I think he still has the best ahead of him," coach Randy Wittman said. "He deserved to win player of the week. I told him, `That's no big deal, you deserve it.' There's nothing surprising here, let's just keep doing it."
Behind Wall, the Wizards (18-6) are averaging 106.7 points and an NBA-best 28.1 assists while shooting 49.0 percent – including a league-high 43.4 from 3-point range – in nine games this month.
After its fifth consecutive win Tuesday, Washington is 12 games above .500 for the first time since finishing 54-28 in 1978-79 — the last time it reached the NBA Finals.
The Wizards hope to keep rolling as they try to end a five-game losing streak in Miami. Including playoffs, they've lost 43 of the last 52 on the road in the series following a 105-97 defeat in the season opener.
Since winning 69 of 82 games in South Beach over the previous two seasons, the Heat (12-14) haven't been nearly as good at home. They've dropped four in a row and seven of eight there following Wednesday's 105-87 loss to Utah.
The Heat have allowed 106.0 points per game and 52.8 percentage shooting, including 50.0 from beyond the arc, during the four-game skid. They haven't lost five straight in Miami since a seven-game slide in March 2008.
"You really want to win at home, you want to play well at home and I feel like we've played better on the road this year than we've played at home," guard Dwyane Wade said. "I don't know the reason for it all."
Wade finished with 42 points for his biggest scoring performance since he had 45 on Dec. 29, 2010, but the rest of the Heat shot 29.4 percent. Point guards Norris Cole and Mario Chalmers went a combined 3 for 17.
Miami has averaged 85.7 points in three games since losing Chris Bosh indefinitely due to a calf injury. Wade has done his part, averaging 29.0 points during that span.
The Wizards have limited opponents to 94.7 points and 41.8 percent shooting while winning nine of 10. They held the Heat to a season-worst 2-of-22 shooting from 3-point range in a 107-86 home win Dec. 1.
Washington forward Paul Pierce is likely to miss his second straight game due to a sore toe.