Washington Nationals at Miami Marlins game preview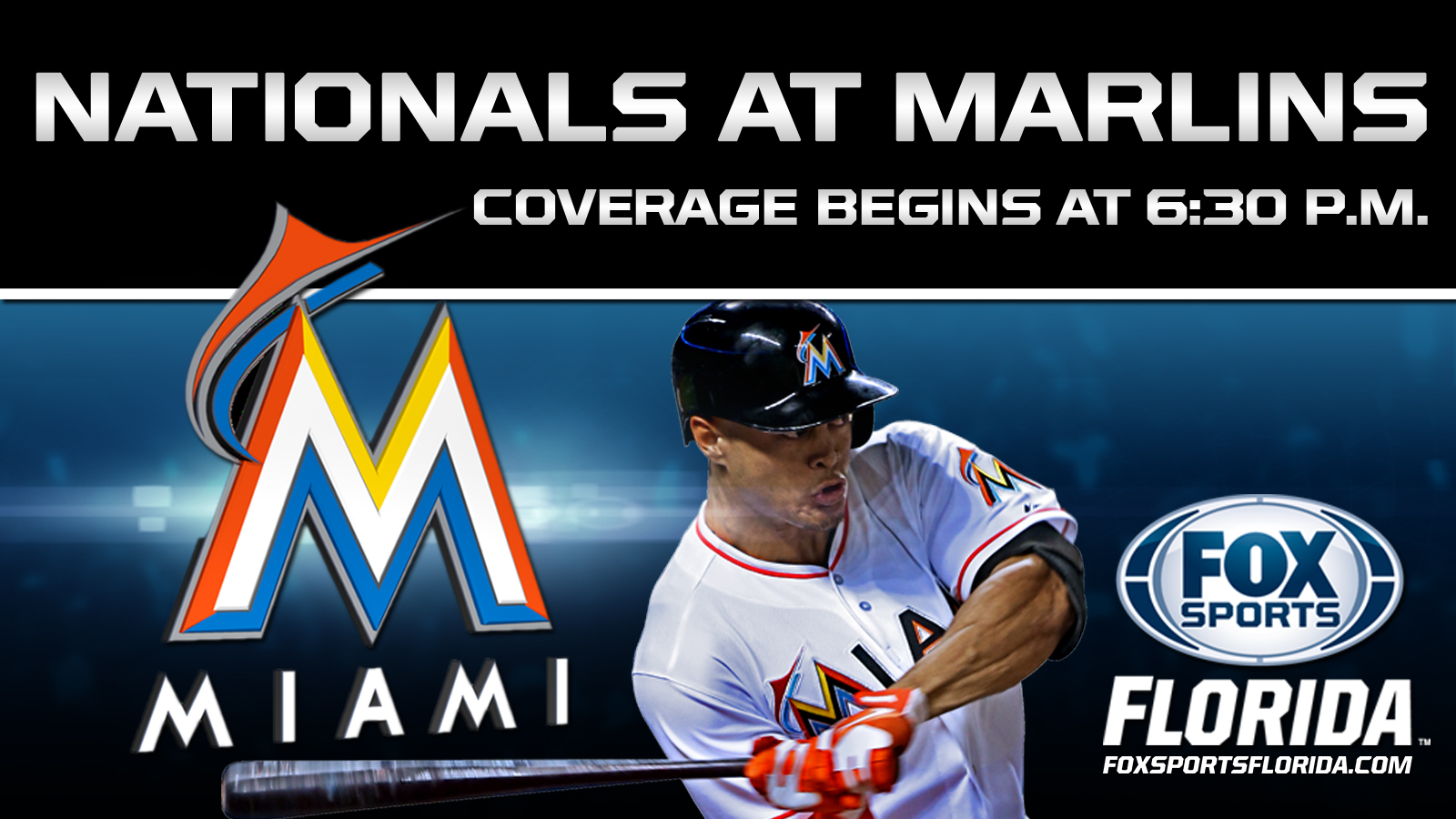 The Miami Marlins have used strong pitching to put together an impressive winning stretch and remain in the postseason discussion as the trade deadline nears.
A similar formula has helped the Washington Nationals maintain their lead atop the NL East.
The clubs will open a three-game series Monday night in Miami with the home team hoping to equal its best winning streak of the season.
The Marlins (51-53) have won four straight and seven of eight after completing a three-game sweep in Houston and a 6-1 road trip with Sunday's 4-2 victory.
"It feels good that we were able to come in here and not have a letdown after a great series in Atlanta," manager Mike Redmond said. "I think that's probably the biggest thing. We did what we needed to do to win, and that's a good feeling out there right now."
Over the eight-game stretch, Miami has a 2.50 ERA with the bullpen limiting opponents to a .141 batting average.
Some improvement at Marlins Park is now in order after losing eight of 11 with a 5.55 ERA from the rotation.
Despite the Marlins' hot streak, the Nationals (57-45) haven't conceded much ground with six wins in eight games and a 2.83 ERA after capturing two of three in Cincinnati with Sunday's 4-2 victory on just five hits.
"Our starters go deep in games," manager Matt Williams told MLB's official website. "There has been a hiccup or two along the way, but they have pitched pretty well. They give us a chance everyday to do what we did today."
Jordan Zimmermann (6-5, 3.20 ERA), though, hasn't quite been his steady self in his last two starts with eight earned runs allowed over 8 1-3 innings in Philadelphia and Colorado. A biceps injury disrupted his July 11 loss to the Phillies, but he said that had nothing to do with Tuesday's 7-4 loss to the Rockies.
"I was just missing over the middle," Zimmermann said after not factoring into the decision. "I'd get two strikes and then miss over the middle, and it seemed to be a double or a triple every time. It was a real battle tonight. It seems like I had my hands full every inning."
The right-hander's season against Miami has been about as trying with a 1-0 record and 6.59 ERA in three starts. That hasn't stopped the Nationals from coming away with wins in seven of his last eight outings against the Marlins, resulting in a 5-0 record and 3.33 ERA for Zimmermann.
Giancarlo Stanton is 7 for 24 with three home runs off Zimmermann, while Christian Yelich is 5 for 8. Yelich is batting .354 over a 20-game stretch and .407 in seven games this season against Washington.
For Miami, Nathan Eovaldi will be in search of his first win since June 23.
Eovaldi (5-6, 4.20) is 0-3 with a 6.39 ERA in five starts since, including surrendering five runs and six hits in seven innings of Wednesday's 6-1 loss in Atlanta. Four of those runs came in the second inning.
"Where we are right now with him, for him to win games at the big league level, he's going to have to eliminate those big numbers in an inning," Redmond said.
The right-hander is 2-2 with a 5.06 ERA in four career starts against Washington. Adam LaRoche is 5 for 11 with a home run against him.
Bryce Harper is in a 1-for-14 slump with six strikeouts but is batting .421 in five games against Miami this season.