Virginia Cavaliers at Miami Hurricanes game preview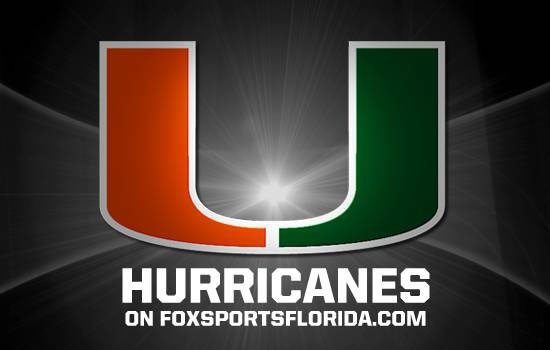 GAME TIME: 5:30 PM
After rallying from its first double-digit deficit this season, Virginia will carry an unblemished record into its pursuit of a second consecutive ACC regular-season title.
While trying to maintain the zero in their record, the third-ranked Cavaliers will try to avoid keeping another one by earning the program's first win at Miami on Saturday.
Virginia (12-0) is on the verge of its finest start since it was a program-best 23-0 in 1980-81, when Ralph Sampson won his first of three straight national player awards. That three-year stretch was also part of a string of three consecutive ACC titles and the last time the Cavaliers repeated as champs.
Virginia's attempt to duplicate that feat begins with a visit to Miami, where it's 0-6 all-time. It hasn't played there since a 54-50 loss to a No. 2-ranked team Feb. 19, 2013. The Cavaliers routed Miami 65-40 on Feb. 26 in the only meeting last season.
To claim another win in the series, they could use a better start than in Tuesday's 83-72 victory over visiting Davidson. Virginia trailed by 12 points with 4:02 left in the first half and didn't start to pull away until midway through the final period.
"We haven't been in a game like that this year and for us to go out there and be down at halftime like we were and fight back like we did, it was good for the whole team just to experience that kind of win," forward Anthony Gill said after posting career highs of 25 points and 13 rebounds. "To go out there and have to fight and scratch and dig for a win was good."
The Cavaliers allowed one of the nation's highest-scoring teams to shoot 48.2 percent after limiting their previous opponents to shoot 31.0 percent and score 46.2 points per game.
The Hurricanes (10-3) relied on their defense for a second win in five contests Tuesday, a 67-40 victory over the College of Charleston. They held the Cougars to 30.2 percent shooting and a 2-of-14 performance from 3-point range after allowing their previous two opponents to average 74.0 points on 52.8 percent shooting, including a 47.4 rate from beyond the arc.
"We wanted to go into the ACC feeling good about ourselves," center Tonye Jekiri said. "As a team and as a group we just wanted to go in feeling good. This is how we play and we want to keep it like that."
A 72-44 drubbing to Eastern Kentucky on Dec. 19 dropped Miami out of the Top 25. The Hurricanes were ranked as high as No. 15 during an 8-0 start in which they averaged 76.1 points and knocked off two ranked teams – Florida and Illinois – that have also since fallen out of the Top 25.
They're scoring 59.6 points per game in the last five contests, and leading scorer Sheldon McClellan (15.7 ppg) barely kept his streak of 10 straight double-digit scoring games going Tuesday with 11 points.
McClellan and second-leading scorer Angel Rodriguez (13.6 ppg) are both in their first seasons with Miami after transferring from other programs.
This game marks the matchup of the past two ACC regular-season champions.