Utah Jazz at Orlando Magic game preview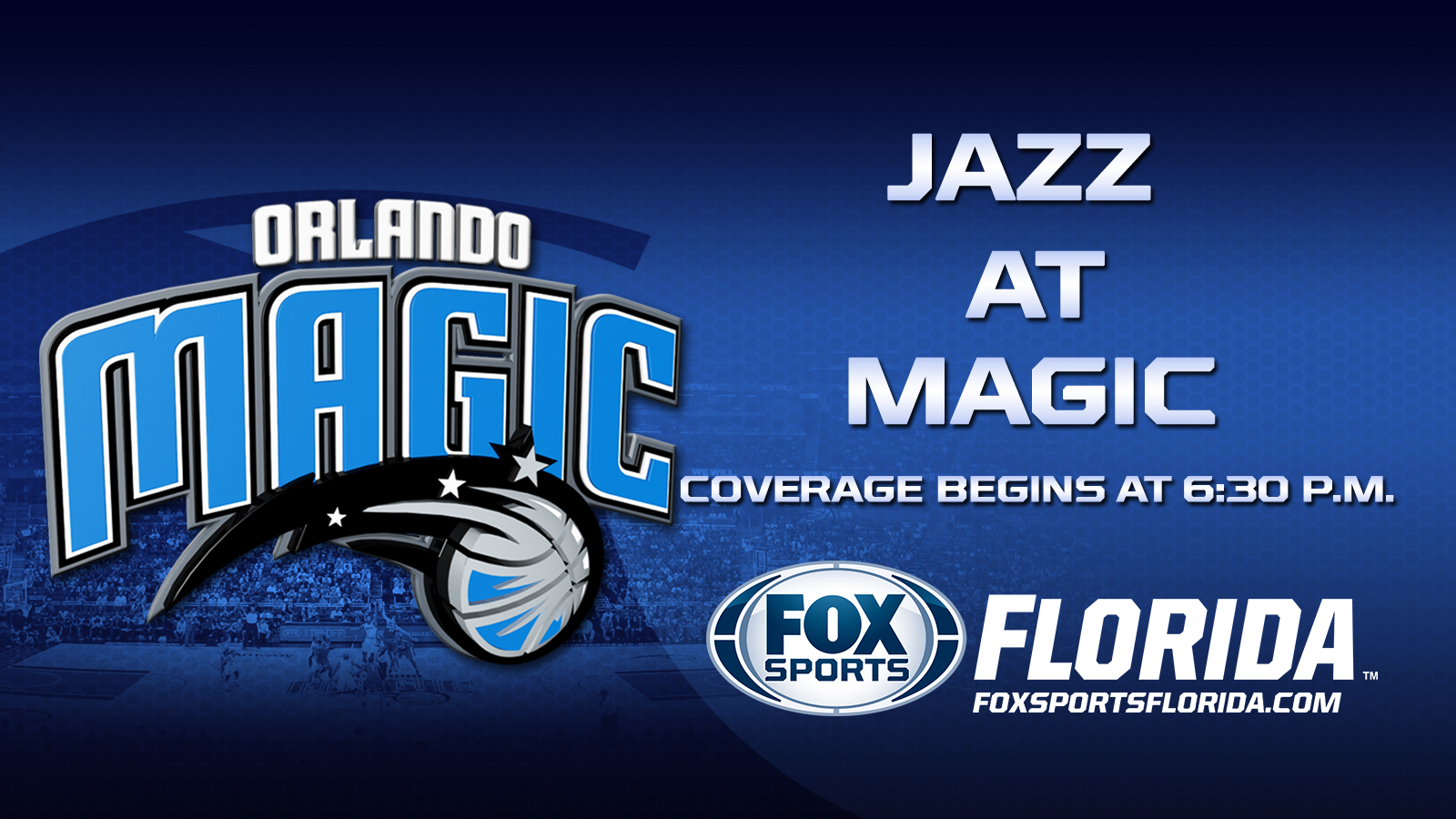 TV: FOX Sports Florida
Time: Pregame coverage begins at 6:30 p.m.
The Orlando Magic believe their time on the road has built chemistry, but they're excited to finally have an extended stay at home.
Orlando looks to avoid a third consecutive defeat as it begins a four-game homestand against the Utah Jazz on Friday night.
The Magic (10-18) have played by far the most road games in the league, going 7-12 in such contests after falling 95-82 at Toronto on Monday and 109-92 at Boston on Wednesday.
They haven't played two straight in Orlando since Oct. 30 and Nov. 1 – the second and third games of the season – but they'll be home for the holidays and won't have to leave until visiting Charlotte on Dec. 27.
"It's the most intriguing schedule I've been around," coach Jacque Vaughn told the team's official website. "We've been tested and we've been able to pretty much stay afloat. At the same time, we've been able to get better while also taking some lumps along the way.
"Hopefully we can go home and focus on the task at hand. We have to protect our home floor."
The Magic are 3-6 in Orlando and ended a four-game home skid with a 100-99 win over Atlanta on Saturday as Tobias Harris hit a jumper as time expired.
Harris scored 17 points against Boston while Nikola Vucevic had 18 and 13 rebounds for his second double-double in three games since returning from a lower back sprain that kept him out of six games.
"It will be great to be in Orlando the next (nine) days, be in the warm weather and it will be nice to be home," Vucevic said. "But this is part of the job that we do (with the traveling). A lot of teams go through it. I do think that it's helped us."
Vucevic sat out a 98-93 win at Utah on Dec. 5, but Harris had 22 points and Victor Oladipo added 20. Derrick Favors had 21 points and 13 rebounds in that contest for the Jazz, who had lost 12 of 13 before beating Miami 105-87 on Wednesday.
Utah (7-19) is in the midst of a six-game road trip that ends at Memphis on Monday. Gordon Hayward had 29 points and seven assists while hitting 4 of 5 from 3-point range.
The Jazz tied their season high with 14 3-pointers on 25 attempts.
"I think we really picked up our energy," Hayward said. "We were a lot more active. Coach (Quin Snyder) always talks about activity and action."
Snyder wasn't happy with Utah's 20 turnovers, though he was encouraged by how his club didn't let the miscues bring it down.
"A lot of times we've let teams make runs off our mistakes. There were a few times where that happened, and we were able to respond," Snyder said. "Those are things that, as we mature as a group, we'll be better at. Some of it you learn from experience, and the sting from having that happen to you makes you more aware."
Neither squad has done a great job of creating extra possessions. The Magic (12.9) and Jazz (12.3) both rank near the bottom of the league in turnovers forced per game.
Orlando's victory earlier this month ended a seven-game losing streak to Utah.