USF jerseys will have 'THE TEAM' instead of player names on back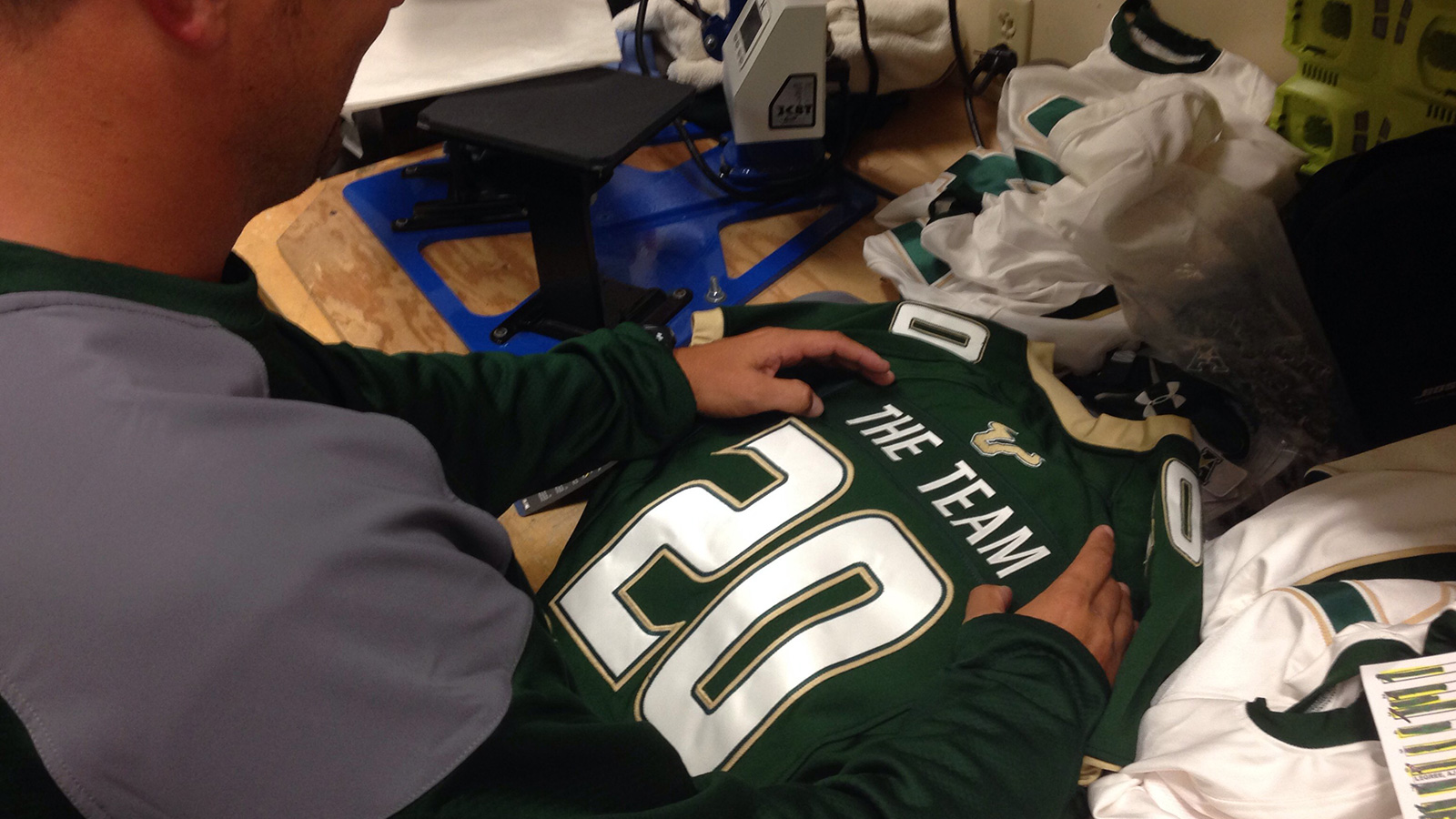 TAMPA, Fla. — Coming to USF this fall: Jerseys that place the team above any individual.
Coach Willie Taggart confirmed Monday night that the Bulls will wear jerseys that read "THE TEAM" on the back this year instead of players' last names. It's an interesting move, one that provides a bold statement in Taggart's second season at USF.
. @CoachTaggart confirms to media Bulls will not have names on back of jerseys this year, will say "The Team" #USF #GoBulls

— USF Football (@USFFootball) August 18, 2014
Consider it another Taggart stamp on the program. He's no stranger to creating buzz. After all, USF published this creative video last year before going 2-10.
You can follow Andrew Astleford on Twitter @aastleford or email him at aastleford@gmail.com.