Rays name pathway Don Zimmer Way at spring training facility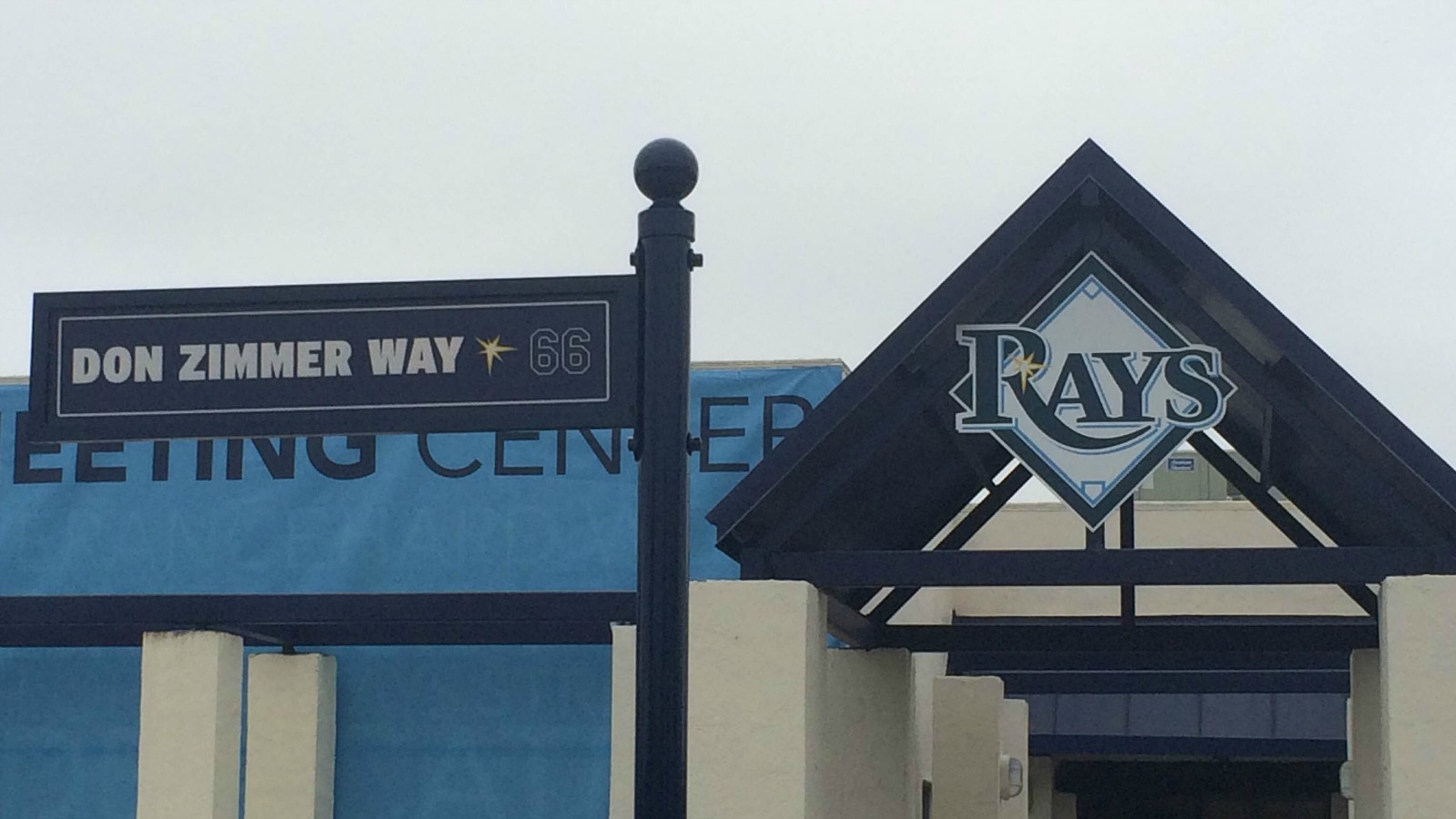 PORT CHARLOTTE, Fla. — Matt Silverman stood under a signpost and shared words of remembrance for Don Zimmer in honor of the revered baseball mentor.
"One of the great baseball men, and someone who left his mark on our organization, on this complex, on this county and our entire region," Silverman, the Tampa Bay Rays' president of baseball operations, said Saturday to a group of players and onlookers gathered near a parking lot at Charlotte Sports Park. "We had the privilege of spending every spring so far in Port Charlotte with Don Zimmer. We miss him dearly, and we honor him with this pathway."
The Rays, in conjunction with Charlotte County, introduced Don Zimmer Way at their spring training facility before their first full-squad workout. The sign pays tribute to the late baseball lifer who died on June 4, 2014, in Dunedin, Florida. He was 83.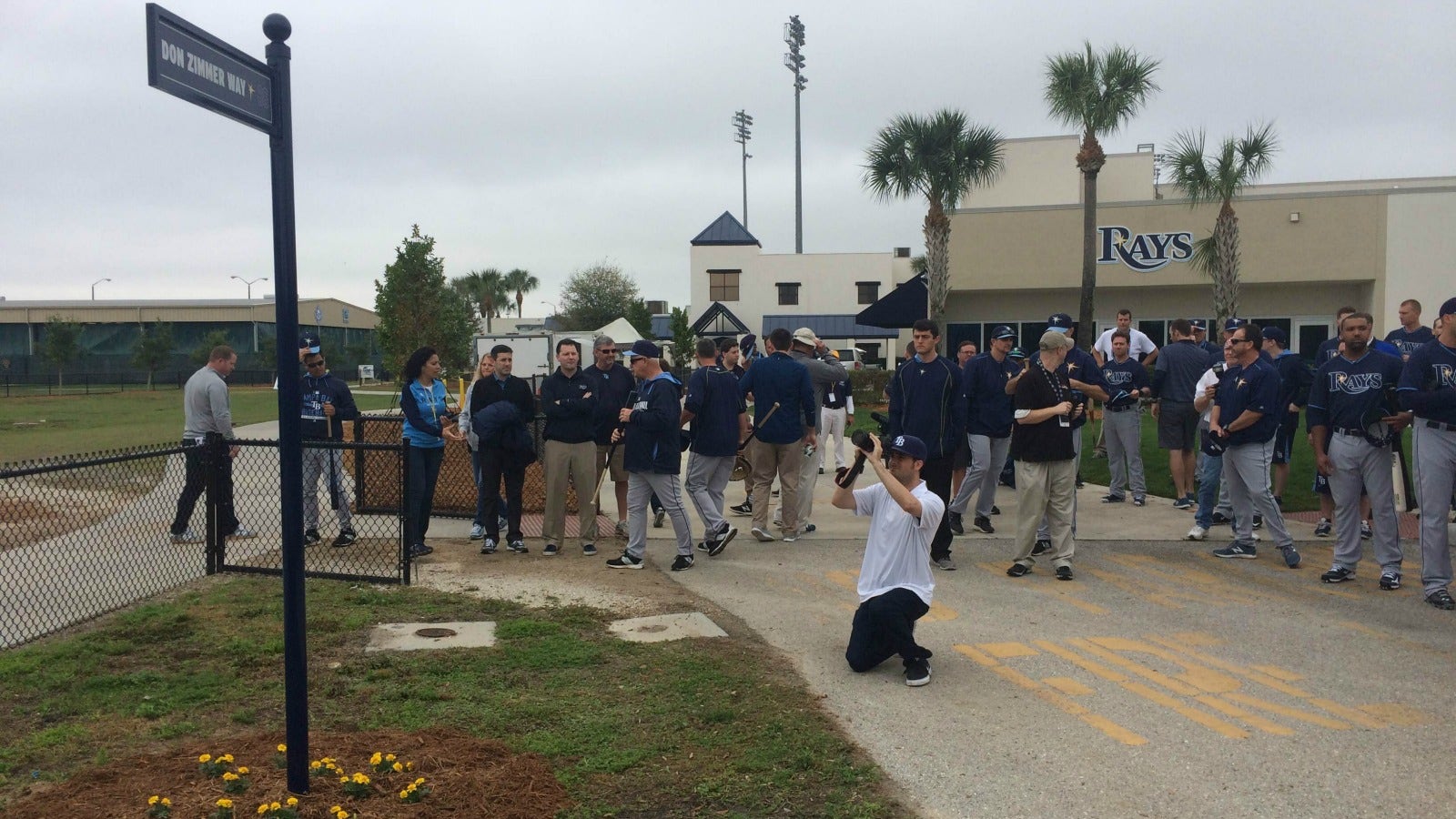 Zimmer, a former player and manager who spent 66 years in professional baseball, served as the Rays' senior baseball adviser from January 2004 until his death. Silverman said Charlotte County officials approached the Rays about the idea of Don Zimmer Way, which commemorates a pathway where Zimmer was routinely seen during his time as part of Tampa Bay's spring work.
"Charlotte County was seeking to honor him and his presence and impact here in Port Charlotte," Silverman said. "And it's the path that he used to drive his golf cart back and forth, and (we) thought it was a great way to honor him."
You can follow Andrew Astleford on Twitter @aastleford or email him at aastleford@gmail.com.